Ziern-Hanon Galleries
We are primarily an internet bookstore. Visiting is by appointment only. Please call.
E-mail Ziern-Hanon Galleries
Overall Seller Rating:
Alibris seller since November 2003
---
Search for books from Ziern-Hanon Galleries Advanced Search
Search 10,158 books from this seller
Spotlight book from Ziern-Hanon Galleries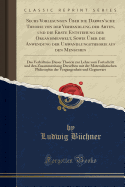 Fair. Hardcover. 12mo-over 6¾"-7¾" tall. Full green cloth hardcover with gilt lettering on the front cover and spine, blindstamped design on the front cover, heavily worn at the extremities, spotted, and lightly soiled, gilt is a little faded on the spine, previous booksellers stickers at the top and the bottom page behind the front cover, white-tape reinforcement in the gutter behind the front & back boards. Overall a READING copy only.
Featured books from Ziern-Hanon Galleries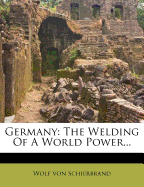 by
Schierbrand, Wolf Von
$9.75
Fair. No Jacket. Hardcover. 8vo-over 7¾"-9¾" tall. Full maroon cloth with white lettering on the spine, spine is slightly faded, titling is worn, Germany's power of application to achieve world power. 307 PAGES, INDEX. THE STATUS OF GERMAN MILITARISM and politics TEN YEARS PRIOR TO THE OUTBREAK OF WORLD WAR ONE. THE KAISER, social UPHEAVAL, INTERNAL AFFAIRS, COLONIES, LITERATURE and ARTS, THE MILITAY POWERS, GERMAN MANUFACTURING SUCH AS KRUPP and SIEMANS, THE Socialist MOVEMENT, and GERMANY'S ...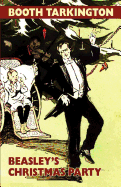 by
Tarkington, Booth
$14.75
Fair. No Jacket. Hardcover. 12mo-over 6¾"-7¾" tall. FIRST EDITION, first printing (Oct. 1911). 8vo. First state points: spine is flat with "Harpers" imprint 1/16th of an inch tall. Brightly decorated, rich red silk-finshed mesh cloth, embossed with holly leaves and berries. The book is colorfully illustrated with story vignettes throughout. Gilt is muted, spine is darkened from handling, lacking front free endpaper. FAIR MINUS condition only.
---
Poems (Signed First Edition, Poetry From Dayton, Ohio) more books like this

by Long, Lindley Grant other copies of this book

Edition: First Edition Binding: Full Cloth Publisher: Dayton, OH: The Otterbein Press, 1911., Datyon, Ohio Date published: 1911

Description: Very Good. Hardcover. 12mo-over 6¾"-7¾" tall. Signed by Author SIGNED FIRST EDITION. Full brown cloth with gilt lettering on the front cover and the spine, light wear to the edges. Signed by the author on the front free endpaper: "Best Wishes, Lindley Grant Long". No previous owner's names, not exlibrary. Overall in VERY GOOD condition. Read More

His Own People (First Edition) more books like this

by Tarkington, Booth other copies of this book

Edition: First Edition Binding: Full Cloth Publisher: Doubleday, Page & Co., New York Date published: 1907

Description: Poor. Hardcover. 12mo-over 6¾"-7¾" tall. FIRST EDITION, first printing. Full pink-red cloth with gilt lettering on the front cover and spine soiled at the edges with moderate wear, splitting of the endpapers at the gutters, date stamped on the illustrated endpaper. Binding a bit weak. Overall in fair to poor condition only. A reading copy. Read More

Ramsey Milholland (First Edition) more books like this

by Tarkington, Booth other copies of this book

Edition: First Edition Binding: Full Cloth Publisher: Doubleday, Page & Co., Garden City, New York Date published: 1919

Description: Very Good. Hardcover. 12mo-over 6¾"-7¾" tall. FIRST EDTION, first printing. Full brown cloth with black lettering on the front cover andthe spine, light wear. No previous owner's names, not exlibrary. Overall in VERY GOOD PLUS condition. A good gift. Read More

Trilby (First Edition) more books like this

by Maurier, George Du other copies of this book

Edition: First American Edition Binding: Full Cloth Publisher: Harper Brothers Publishers, New York Date published: 1895

Description: Good. Hardcover. 8vo-over 7¾"-9¾" tall. FIRST AMER. EDITION, first issue. Full cloth with elaborate gilt & green cover design (sp darkened/some minor soiling). Illustrated by the author, Du Maurier's bestselling novel about Svengali and his singer, Trilby. Read More

A Guest at the Ludlow and Other Stories (First Edition) more books like this

by Nye, Edgar Wilson other copies of this book

Edition: First Edition Binding: Full Cloth Publisher: The Bowen-Merrill Company, Indianapolis and Kansas City Date published: 1897

Description: Fair. No Jacket. Hardcover. 12mo-over 6¾"-7¾" tall. FIRST EDITION, first printing. Full brick red clot with gilt, white and black design on the front cover and spine. Gilt double line at edges of boards, title page in red and black. White-cloth tape at the gutter behind the covers. 1897 [1896] Plates by Braunhold. [14]+272+plts Includes 21 illustrations by Louis Bra unhold, plus facsimile of Nye's holograph introduction. BAL #15166. No previous owner's names, not exlibrary. Overall in FAIR ... Read More

History of the Intellectual Development of Europe more books like this

by Draper, John William M.D., Ll.D. other copies of this book

Binding: Full Cloth Publisher: Harper and Brothers, New York Date published: 1875

Description: Fair. Hardcover. 8vo-over 7¾"-9¾" tall. FIFTH EDITION, one volume complete. Full black cloth with gilt lettering on the spine, chipped along the edge, nibbled with small chips at the top & bottom of the spine, spine inexpertly laid down and restored. 631pp. Clean internally with no previous owner's names, not exlibrary. Overall in FAIR condition. A good reading copy. Read More

Modern Methuselahs Or, Short Biographical Sketches of a Few Advanced Nonagenarians Or Actual Centenarians Who Were Distinguished in Art, Science, Literature, Or Philosophy Also Brief Notices of Some Individuals Remarkable Chiefly for Their Longevity more books like this

by Bailey, John Burn other copies of this book

Edition: First Edition Binding: Full Cloth Publisher: Chapman and Hall, London Date published: 1888

Description: Fair. Hardcover. 8vo-over 7¾"-9¾" tall. FIRST EDITION, first printing. Full maroon cloth with gilt lettering on the spine, moderate wear, chipped at the bottom of the spine with slight discoloration. Yellowed tape in the gutter behind the cover, previous booksellers description pasted over a previous owner's name on the font free endpaper. Some penciled bracketing and underlining. Half title age-toned, previous owner's name on half title. Overall in FAIR condition only. UncleAndy. Read More

Stories of the Railroad more books like this

by Hill, John A. other copies of this book

Edition: First Edition Binding: Full Cloth Publisher: New York: Doubleday and McClure Co., 1899., New York Date published: 1899

Description: Near Fine. No Jacket. Hardcover. 8vo-over 7¾"-9¾" tall. Fine. New York, New York Doubleday & McClure Co. 1899 First fine, two names front free endpage; Cover embossed with rail cars. Nice copy, minor edge wear only. Great illustrations by W. S. Watson (frontis); Green cloth; Read More

History of the House of Percy. (2 Volumes Complete) more books like this

by Brenan, Gerald, Edited By W. A. Lindsay other copies of this book

Edition: First Edition Binding: Full Cloth Publisher: Freemantle and Co., London Date published: 1902

Description: Good. No Jacket. Hardcover. 8vo-over 7¾"-9¾" tall. FIRST EDITION. Full maroon cloth with blind stamped gilt decorated design of the House of Percy's Lion on the front board. Gilt lettering on spine. Top edge gilt. Both books have much spotting to the front and back boards. Internally excellent. Overall GOOD MINUS condition. Read More
---