Search for books from Zephyr Used & Rare Books Advanced Search
Search 6,316 books from this seller
Spotlight book from Zephyr Used & Rare Books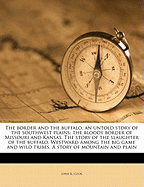 Tall 8vo. xii, 351, [1] pp. Photo frontisp., numerous photo illusts. Tan cloth, illustrated & lettered in brown, cover art of American Indian with rifle standing over fallen buffalo, brown lettering (minor soiling, couple minor spots on front cover, slight uniform toning), still a VG-copy. First edition of this rousing memoir by Cook (1844-1917), who fought in the Civil War with the 12th Kansas Infantry against Confederate guerillas, prospected for gold in New Mexico, hunted buffalo on the ...
Featured books from Zephyr Used & Rare Books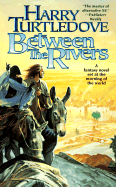 by
Turtledove, Harry
$10.00
8vo. 381, [1] pp. Beige boards, gilt lettrng (crnrs bmpd), w/ d.j. (minor shlfwr), G/VG. First edition of this Fantasy.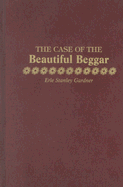 by
Gardner, Erle Stanley
$15.00
8vo. 180 pp. Beige tweed boards, brwn lettrng, w/ d.j., NF/NF. Reprint edition of this Perry Mason mystery.
---
Binding: Hardcover Publisher: Donald I. Fine, Inc., New York Date published: 1985

Description: 8vo. [8], 341, [1] pp. Half-blue cloth over white boards, w/ d.j., NF/NF. First edition of the first Burke mystery. Read More

Binding: Hardcover Publisher: Dodd, Mead & Co., New York Date published: 1971

Description: 8vo. 271, [1] pp. Half-green cloth, over boards, w/ d.j. (rubbng to cvrs), VG/VG. Early printing, of this Miss Marple mystery. Read More

The Buddha Tree. a Novel Translated By Kenneth Strong

Publisher: Charles E. Tuttle Co., Tokyo Date published: 1966

Description: 12mo. 380 pp. Colour-illust. softcvrs, NF. Second Tuttle printing. Read More

Binding: Hardcover Publisher: G.P. Putnam s Sons, New York Date published: 1976

Description: 8vo. 188 pp. Blue cloth, red lettrng, w/ d.j. (vry sml clsd tear on uppr edge), NF/VG. First edition, of the authors first hardcover book. Read More

Why Are We in Vietnam? a Novel

Binding: Hardcover Publisher: G.P. Putnam's Sons, New York Date published: 1967

Description: 8vo. 208 pp. Blue cloth, gilt lettrng, w/ d.j. cover art by John Sposato (price-clppd), NF/VG. First edition, stated. Read More

Introduction to Linear Algebra and Differential Equations

Binding: Hardcover Publisher: McGraw-Hill Book Co., New York Date published: 1974

Description: 8vo. xi, [1], 404 pp. Colour-illust. gray boards (mnr dustsoilng), VG. First edition. Read More

Elementary Fluid Mechanics....

Binding: Hardcover Publisher: John Wiley & Sons, Inc., New York Date published: 1947

Description: 8vo. x, 339, [1] pp. Over 150 text figures, charts. Green cloth, gilt lettrng (minor edgewear, slght bmpng), VG. Second edition. Read More

The Case of the Careless Cupid

Binding: Hardcover Publisher: Walter J. Black, Inc., Roslyn NY Date published: 1968

Description: 8vo. 174 pp. Beige tweed boards, brwn lettrng, w/ d.j. (mnr shlfwr, couple vry sml clsd tears), NF/VG. Reprint edition of this Perry Mason mystery. Read More

The Face of Another. Translated From the Japanese By E. Dale Saunders

Publisher: Charles E. Tuttle Co., Tokyo & Rutland, VT Date published: 1970

Description: 12mo. [6], 237, [3] pp. Colour-illust. softcvrs, NF. Early Tuttle edition. Read More
---