Search for books from This Old Book Advanced Search
Search 2,590 books from this seller
Spotlight book from This Old Book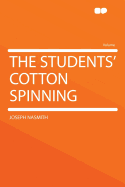 Very Good. No Jacket. 636 clean interior pages including the index. with ads in front and rear of the book. Book is clean and tight, cover shows light soiling.
Featured books from This Old Book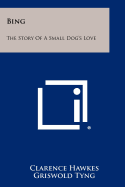 by
Clarence Hawkes
$14.00
Griswold Tyng. Very Good. No Dust Jacket. This is an excellent novel about a dog and his capability to love. The book is clean and solid with some edgewear at the corners. Great illustrations of Bing the dog on front cover and on the spine.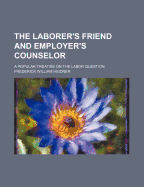 by
F. W. Heidner
$14.00
Good. No Dust Jacket. "A popular treatise on the Labor Questions". This is a RARE book-the book is generally clean and solid, with many full page illustrations-387 pages-the binding is nice and solid. The paper is yellowed with age but the pages are in great shape with no chips or tears. Copyright 1895 with no other dates or printings shown. The covers show general edgewear. The author was a former Blacksmith.
---
Experimental Essays on the Principles of Construction in Arches, Piers, Buttresses, and Etc more books like this

by William Bland, Esq other copies of this book

Edition: Third Edition Binding: Softcover Publisher: Virtue and Co Date published: 1867

Description: Good. No Dust Jacket. "Made with a viw to their being useful to the Practical Builder". This book has only slight soiling on the cover and binding with all pages neatly intact. This is a great book for anyone looking into the history of Arch, Pier, and Buttress design. This book is 100+ years old and still in good shape! Read More

A Synoptic History of the Granite State more books like this

by John Henry Bartlett other copies of this book

Binding: Hardcover Publisher: M.A. Donohue Date published: 1939

Description: Very Good in Very Good jacket. This is a great book on the History of the State of New Hampshire. This book is signed by the author with a small note to a friend. The book and Dust JAcket are in Excellent COndition. DJ is protected in a fresh mylar jacket. Read More

The Boston and Lowell Railroad, the Nashua and Lowell Railroad, and the Salem and Lowell Railroad more books like this

by Francis B. C. Bradlee other copies of this book

Binding: Hardcover Publisher: Essex Institute Date published: 1918

Description: Very Good. No Dust Jacket. This is a SCARCE original copy of this famous book. This is a hardcvoer book with 64 pages including many photos and charts-the book has green cloth covers. The pages are clean and in perfect condition-the binding is solid. The covers show some general edgewear and some faint spotting-there is an envelope pasted to the last endpaper-no other markings. Overall the book is Clean and Solid with minimal signs of age. Read More

Cowboy Lyrics more books like this

by Robert V. Carr other copies of this book

Edition: Copyright 1908 with No Other Dates Shown Binding: Hardcover Publisher: W.B. Conkey Co, Chicago Date published: 1908

Description: Excellent. No Dust Jacket. This is a handsomely bound hardcover book with 182 pages of great poems and short stories all relating to the Cowboy. This book is clean, solid, and in excellent condition. The binding is strong with all pages firmly attatched. All the pages are clean with no soling, writing, or tears. The book shows a touch of edgewear-no other defects. Read More

The Historical Companion With Geographical and Historical Notes more books like this

by A. C. Webb other copies of this book

Edition: Tenth Edition So Stated Binding: Hardcover Publisher: Eldredge and Brother Date published: 1867

Description: Excellent. No Dust Jacket. "The chronology of the United States from 1492 to the present including Tables of the Settlements and Admissions to the States, The Wars, Causes of the Wars, and Maps of the Wars". This is a great history book with a detailed chronology of major events in US History up through 1867. The book is clean, solid, and in Excellent Condition. This a hardcover book with leather spine and cloth covers-The book has 185 pages with many maps. The binding is strong with all pages ... Read More

Glimpses of Medical Europe more books like this

by R.L. Thompson other copies of this book

Binding: Hardcover Publisher: J.B. Lippincott Date published: 1908

Description: Tom Jones. Excellent. No Dust Jacket. This book describes Doctors and Medical techniques in use in various European countries in teh 1800s. This is a hardcover book with 235 pages and several photos. The book is Clean, Solid, and in Wonderful Condition. All pages are perfect with no soiling writign or tears. The binding is strong with all pages firmly attached. This is a handsomely bound book with great cover illustration. Read More

Letters From New York more books like this

by L. Maria Child other copies of this book

Edition: Third Edition-So Stated Binding: Hardcover Publisher: C.S. Francis and Co., New York Date published: 1845

Description: Very Good. No Dust Jacket. The author lived in New York City in the 1800s and this book includes some of her letters. This is a SCARCE original copy-I could find no other orignal copies for sale on the internet. This is a hardcover book with 288 pages-the date 1845 is shown on the title page. The book is clean, solid, and in great condition. The pages are all clean with no soiling, writing, or tears. The binding is strong with all pages firmly attached. The covers show some edgewear including ... Read More

Stationary Engineering Volume 2-Steam Engines Heating Electricity more books like this

by Joseph G. Branch other copies of this book

Edition: Copyright 1908 with No Other Dates Shown Binding: Hardcover Publisher: The Branch Publishing Co, Chicago Date published: 1908

Description: Very Good. No Dust Jacket. This is a 100+ year old hardcover book with 370 pages including many photos and diagrams (boliers, steam engines, condensers, pumps, etc. ) The binding is strong with all pages firmly attached. The pages are all clean with no writing, soiling, or tears. Thie covers show some general edgewear. This appears to be a detailed and authoritative work on the subject. Read More

The Development of Physical Power more books like this

by Arthur Saxon other copies of this book

Edition: 1931 with no other dates Binding: Softcover Publisher: Healthtex Publishing co, New York Date published: 1931

Description: Very Good. No Dust Jacket. This is a softcover book sturdy cardboard covers. The book has 66 pages including many photos illustrating dumbbell barbell and weightlifting techniques. The book is clean, solid, and in very good condition! The binding is strong with all pages firmly attached. The pages are clean with no writing, soiling, or tears. The covers show some light edgewear and a few scuff marks-no other defects-this old weightlifting book is in great shape. Read More
---