Posted December 18, 2009
We offer a broad selection of historical topics in British History, Europe, The Americas, U.S. Civil War, Military History, and much more!
---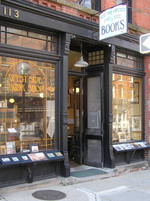 West Side Book Shop, ABAA
"Not meter but meter-making arguments make a poem" From historical criticism to continental theory, you'll find no end to our resources with parallel catalogues in Philosophy, Women Studies, Sociology, and Literature in Italian, French, German, Spanish, and much more. View our extensive array of catalogues.
Selling antiquarian and used books for over 30 years, including: First Editions, Rare Books, Americana, Fine Printing and Good Used Books in All Areas. Featuring the Thirty-Third Annual Ann Arbor Antiquarian Book Fair, Sunday, May 22, 2011, 11:00am - 5pm at the University of Michigan, Michigan Union Ballroom, 2nd Floor.
E-mail West Side Book Shop, ABAA
Overall Seller Rating:
Alibris seller since June 2006
---
Search for books from West Side Book Shop, ABAA Advanced Search
Search 4,084 books from this seller
Spotlight book from West Side Book Shop, ABAA Near Fine in J Fine jacket. 8vo Dust Jacket Condition: Fine. xii, (1), 244 pp, b&w frontis, foreword, abbreviations, Introduction, Text and Translation, notes, appendices, bibliography, indices. Edited and translated by Colin A. Ireland. Medieval and Renaissance Texts and Studies, Volume 208. "The present edition is based on...three separate recension, two of which are attributed to Flann Fina while the third is associated with Fithal"--Introduction. 7 pages of short inked lines in margins of ...
Featured books from West Side Book Shop, ABAA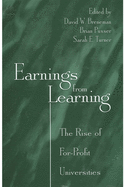 by
Cioffari, Vincenzo [Edt. ]
$27.50
As New. No Jacket. Small 4to Lxi, 724 pp. Edited with Notes and an Introduction by Vincenzo Cioffari. Introduction in English accompanies the Original Latin Text. Considered, by many critics, as the single most important commentary, having been written within a few years of Dante's death by a man who was steeped in the theological, philosophical, and literary background of the period which produced the Commedia and had the ability to appreciate the greatness of its poetry. Pristine, no wear. ...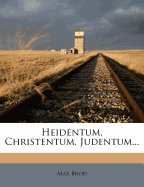 by
Brod, Max
$37.50
Very Good. No Jacket. Erster Band, 318 (1) pp, 1. Heidemtum-Christentum-Judentum (Grundriss), 2. Edles und unedles Ungluck. (Eine fundamentale Unterscheidung), 3. Das Reich der Freiheit (im Judentum), 4. Das Reich der Demut (im Judentum), 5. "Die Unvereinbarkeit des Zusammengehorigen, " 6. Die Gnade und das "Diesseitswunder, " 7. Die Liebe als Diesseitswunder. Dante. Kiekegaard. Zweiter Band, 353 (1) pp, 8. Liebe als Diesseitswunder. Das Lied der Lieder, 9. Die falsche Grundkonstruktion des ...
---
Opere Edite E Postume Di Ugo Foscolo. Saggi Di Critica Storico-Letteraria, Vol. I0°. Nuova Tiratura more books like this

by Foscolo, Ugo other copies of this book

Binding: S Trade Paperback Publisher: Felice Le Monnier, Firenze Date published: 1923

Description: Very Good- 8vo 544 (1) pp, avvertenza, Saggio sopra l'amore del Petrarca, Saggio sopra la poesia del Petrarca, Saggio sopra il carattere del Petrarca, Parallelo fra Dante e Petrarca, Sui Poemi narrativi e romanzeschi italiani, Della Gerusalemme Liberata di Torquarto Tasso, Poeti minori, Storia del sonetto italiano, Saggio di novelle di Luigi Sanvitale, Letterature italiana periodica, Sul Digamma eolico, Esperimento sopra un metodo d'istituzioni letteraria. Tradotto dal'Inglese, raccolto e ... Read More

Miti, Leggende E Superstizioni Del Medio Evo. (in Uno Volume Completo) more books like this

by Graf, Arturo other copies of this book

Binding: H Hardcover Publisher: Casa Editrice Giovanni Chiantore (Successore Ermanono Loescher), Torino Date published: 1925

Description: Very Good. 8vo xix, 530 pp. Avvertenza (Premessa al primo volume dell'edizione contenente: Il mito del Paradiso terrestre; Il riposo del dannati; La credenza dei dannati), Il mito del Paradiso terrestre; Il riposo del dannati; La credenza dei dannati, La credenza nella fatalita, La leggenda di un pontefice (Silvestro II), Demonologia di Dante, Un monte di Pilato in Italia, Fu superstizio il Boccaccio, San Giuliano nel " Decamerone: e altrove, Il rifiuto di Celestino V, La leggenda di un ... Read More

Studies in Early Christian, Medieval, and Renaissance Art more books like this

by Krautheimer, Richard other copies of this book

Edition: F First Edition Binding: H Hardcover Publisher: New York University Press, New York Date published: 1969

Description: Fine. Small 4to xxviii, 464 pp, editor's preface, author's preface, Richard Krauheimer: Bibliograpy 1925 to 1967, list of 16 b&w text figures, list of 139 b&w plates, abbreviations, 21 essays, index. Pristine book in original Very Good Pictorial Slipcase. Clean, tight and strong binding with no underlining, highlighting or marginalia. Black cloth. Read More

Battles By Sea more books like this

by Chatterton, E. Keble other copies of this book

Edition: F First Edition Binding: H Cloth Publisher: Sidgewick and Jackson, Ltd., London Date published: 1925

Description: Very Good-Very Good + No Jacket. 8vo 271 pp, preface, list b&w illustrations, introductrion, Part I. The Galley Period: 1. Battle of Salamis; 2. Bottle of Actium; 3. Battle of Lepanto. Part II. The Sailing-Ship Period: 4. The Armada Operations; 5. Battle of the Saints; 6. Battle of the Glorious First of June; 7. Battle of St. Vincent; 8. Battle of the Nile; 9. Battle of Trafalgar. Part III. The Age of Steam: 10. Battle of Lissa; 11. Battle of Tsushima; 12. Batt; e pf tje Fa; l; amds; index. ... Read More

Heaven & Hell: the War Diary of a German Paratrooper more books like this

by Poppel, Martin other copies of this book

Edition: Unabridged Binding: H Hardcover Publisher: Spellmount, Tunbridge Wells Date published: 1988 ISBN-13: 9780946771271 ISBN: 0946771278

Description: Very Good in J Very Good jacket. 8vo Dust Jacket Condition: Very Good. 256 pp, 13 chapters, glossary with b&w photographs + maps. Priced clipped. Clean, tight and strong binding with no underlining, highlighting or marginalia. Red cloth. Read More

The Golden Dragon: Alfred the Great and His Times more books like this

by Mapp, Alf J. other copies of this book

Edition: F First Edition Binding: H Hardcover Publisher: Open Court, La Salle, IL Date published: 1974 ISBN-13: 9780875482934 ISBN: 0875482937

Description: Bruce Carter. Near Fine in J Fine jacket. 8vo Dust Jacket Condition: Fine. x, 224 pp + genealogy, acknowledgments, I. "So Eminent a Candlestick"; II. Battle of Dragons; III. Teenaged General; IV. Affliction and Revelation; V. Outmanueuvered; VI. Island in the Void; VII. Battle Worm to Noble Stone; VIII. First King of England; IX. "One Man in His Time"; X. King's English; XI. Solon of the Saxons; XII. The Last Fight; XIII. Royal Legacy; appendices, bibliography, endnotes, index with woodcuts by ... Read More

Richard II more books like this

by Steel, Anthony other copies of this book

Edition: Reprint Binding: H Hardcover Publisher: Cambridge University Pr, London Date published: 1962

Description: Very Good in J Very Good jacket. 8vo Dust Jacket Condition: Very Good. x, 320 pp, forward, preface, introduction, 9 chapters, epilogue, appendix, bibliography, index with illuminated initial on recto vi. Reprint of 1941 first edition. Price clipped. Light wear bottom edge. Clean, tight and strong binding with no underlining, highlighting or marginalia. Red cloth with gilt to front and spine. Read More

The Year After the Armada and Other Historical Studies more books like this

by Hume, Martin A. S. other copies of this book

Edition: F First Edition Binding: H Hardcover Publisher: T. Fisher Unwin, London Date published: 1896

Description: Very Good. No Jacket. 8vo-over 7¾"-9¾" tall xi, 388 pp, preface, 9 chapters with frontis + 4 illustrations. Hinge cracked. front endpapers water marked, . ffep torn + chip + name. light foxing to edges; slightly cocked. Binding is tight, text clean. Read More

by Althusser, Louis; Matheron, Francois other copies of this book

Binding: S Paperback Publisher: Verso, New York Date published: 1996 ISBN-13: 9781859841464 ISBN: 1859841465

Description: Very Good. 8vo 271 pp, author's note, introduction, 7 chapters, with footnotes, glossary, index. A few brief underlings, some /marks, o.w., Crisp, stiff wraps. Some interspersed penned slash-marks that do not effect text. No wear. Read More
---