Search for books from The Warm Springs Book Company Advanced Search
Search 11,401 books, 98 movies, and 11 music items from this seller
Spotlight book from The Warm Springs Book Company Russell, Lynne. Fine in fine dust jacket. Sewn binding. Cloth over boards. With dust jacket. 32 p. Audience: Children/juvenile. A fine copy in a fine, mylar protected DJ. 1st edition. Bookstore sticker to top corner of front endpaper. Small remainder dot on bottom edge. A nice copy illustrated in color; 4to., unpaginated (32 pages).
Featured books from The Warm Springs Book Company by
Prokhorov, Alexander P.; Kirk, Nicolette (Translator); Rymer, Thomas (Editor)
$200.00
Very good. xiii, 356 p. Includes illustrations. A near fine to fine copy in white printed boards; Issued without a DJ. 1st English language edition translated from the 2002 Russian edition. Light wear and minor amount of soiling to boards, Clean text with no apparent writing or names. The following information about the book is from a Skolkovo press release: " On March 31, 2008, Moscow School of Management SKOLKOVO presented its first publishing product-"The Russian Management Model: Hidden ...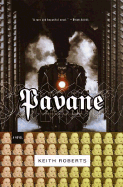 by
Roberts, Keith
$175.00
Very good in very good dust jacket. viii, 279 p. 22 cm. Doubleday science fiction.. An attractive, very good plus to fine minus copy in a very good to very good plus, mylar protected DJ. Stated 1st edition. Some light wear and rubbing to spine ends and corner tips of boards. DJ spine ends have some wear and chipping. No names or markings inside and no remainder markings present. 8vo., 279 pages. (No.17402)
---
The Storm: Stories and Prose Poems

Edition: First edition Binding: Trade paperback Publisher: Penguin Books Date published: 1997 ISBN-13: 9780140195521 ISBN: 0140195521

Description: Gibran, Kahil. Fine. No dust jacket as issued. Trade paperback (US). Glued binding. 91p. Audience: General/trade. A very nice copy of the first printing of the Penguin Arkana paperback edition of this book. 8vo., 91 pages, illustrated by the author. Read More

Edition: First edition Binding: Trade paperback Publisher: Intercontinental Publishing, Fairfax Station, VA Date published: 1999 ISBN-13: 9781881164845 ISBN: 1881164845

Description: Fine. No dust jacket as issued. Trade paperback (US). Glued binding, Audience: General/trade. Trade Paperback, 1st edition, Near Fine/pictorial wraps; Slight wear to covers and cover edges. A mystery set in Los Angeles involving murder during the construction of an underground subway tunnel. 8vo., 220 pages., Read More

Binding: Trade paperback Publisher: Canterbury Press, Berkeley, CA, Date published: 1991 ISBN-13: 9780933753051 ISBN: 0933753055

Description: Very good. No dust jacket as issued. Trade paperback, 1st paperback edition; Very Good Plus/pictorial wraps; light wear to covers and cover edges, some fading to book spine. A collection of writings, including poems, essays, and a play by or about the homeless, illustrated with photographs, that affirm the human dignity and worth of those that are oppressed or cast out of normal society, 8vo., 183 pages., Read More

Edition: Reprint Binding: Hardcover Publisher: Basic Books, New York, NY, Date published: 1961

Description: Fine in very good dust jacket. 254 p. illus. 22 cm. Includes Illustrations. Hardback, 2nd printing, Fine Minus in a Very Good Plus, mylar protected DJ; minor wear to boards, light wear and minor soiling to light colored DJ, some browning to DJ spine, illustrated, 8vo., 254 pages., Read More

Popular Culture: An Introduction

Binding: Trade paperback Publisher: New York University Press, New York, NY Date published: 1999 ISBN-13: 9780814726709 ISBN: 0814726704

Description: Fine. No dust jacket as issued. Trade paperback (US). 3rd printing, Near Fine in pictorial wraps; a nice copy with slight wear to covers and edges. Top corner of one page is creased. A study of popular culture and how everyday practices take shape in mass society, 8vo., 201 pages. Read More

The Secret of Crutchers Cabin: A Western Trio (Don of the Black Serape; Senor Satan; The Secret of Crutcher's Cabin)

Edition: First edition Binding: Hardcover Publisher: Five Star (ME), Unity, ME, Date published: 1999 ISBN-13: 9780786213269 ISBN: 0786213264

Description: Fine in fine dust jacket. Sewn binding. Paper over boards. 288 p. Five Star First Edition Western. A Fine hardback bound in pictorial boards in a Near Fine, mylar protected DJ that shows a small amount of light wear and a trace of wrinkling to back panel. Book presents a trio of short novels by "The Cowboy Author" drawn from his own experiences. 8vo., 288 pages., Read More

If God Heals Your Eyes, Don't Cut Off Your Head: Thinking about God

Edition: First edition Binding: Hardcover Publisher: Proaster Books, Los Altos, CA, Date published: 1998 ISBN-13: 9780966610710 ISBN: 0966610717

Description: Fine in fine dust jacket. Signed by author. Book and protected DJ are in very nice condition. The book is signed and dated by the author on the front endpaper. The author, who is considered a foremost African-American Christian Apologist, presents information that is intended to counter the growing trend of Christians and atheists and agnostics to agree on such topics as the existence (or non-existence) of God and the non validity of the bible. 8vo., 432 pages., Read More

Jane's Pocket Guide Advanced Tactical Fighters

Edition: First edition Binding: Hardcover Publisher: HarperCollins, London / New York Date published: 1998 ISBN-13: 9780004721354 ISBN: 0004721357

Description: Very good. No dust jacket as issued. 143p. : ill. (some col. ); 14x20 cm. Jane's pocket guides. Includes Illustrations. A very good plus copy with light wear and small amount of rubbing to corner tips of glossy pictorial boards, issued w/o a DJ, small initials on top corner tip of front endpaper. Book presents technical information on advanced tactical fighters and includes over 200 photographs, small oblong 8vo., 143 pages including index. Read More

Binding: Trade paperback Publisher: Manic D Press, San Francisco, CA, Date published: 2000 ISBN-13: 9780916397647 ISBN: 0916397645

Description: Very good. No dust jacket as issued. Signed by author. . Trade paperback with no printing stated (possible 1st edition); signed by auhor on half title page, Very good plus condition with small amount of curling to some cover corner tips; Book presents a send-up of traditional science fiction and falls into the new gay science fiction sub-genre, 8vo., 254 pages., Read More
---