Search for books from A Reader's Corner Advanced Search
Search 2,916 books, 108 movies, and 58 music items from this seller
Spotlight book from A Reader's Corner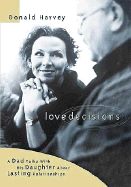 Good in Good dust jacket. 084991793x. 0.81 x 8.18 x 6.44 Inches; 144 pages.
Featured books from A Reader's Corner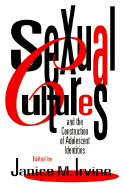 by
Irvine, Janice M.
$3.00
Very Good. 1566391369. Health, Society, and Policy Series; 0.72 x 9.01 x 6.23 Inches; 325 pages; This rich collection of essays presents a new vision of adolescent sexuality shaped by a variety of social factors: race and ethnicity, gender, sexual identity, physical ability, and cultural messages propagated in films, books, and within families. The contributors consider the full range of cultural influences that form a teenager's sexual identity and argue that education must include more than ...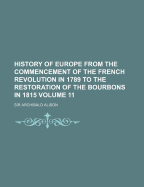 by
Alison, Archibald F. R. S. E., Advocate
$12.90
Good with no dust jacket. Leather cover boards show rubbing, edge wear, small chips. Leather is brittle. Exterior page edges age toned. Text foxed.; Text clean, binding secure.; History of Europe in Four Volumes; 8vo 8"-9" tall; 600 pages.
---
The Road to Delphi the Life and Afterlife of Oracles more books like this

by Wood, Michael other copies of this book

Binding: Paperback Publisher: Picador Date published: 2004 ISBN-13: 9780312423070 ISBN: 0312423071

Description: Good. 0312423071. 0.9 x 8.3 x 5.5 Inches; 288 pages. Read More

Papal Primacy in the Third Millennium more books like this

by Shaw, Russell other copies of this book

Binding: Softcover Publisher: Our Sunday Visitor Publishing Division, Huntington, Indiana Date published: 2000 ISBN-13: 9780879735555 ISBN: 0879735554

Description: Very Good. 0879735554. A little writing on last page; Small 8vo 7½"-8" tall; 186 pages. Read More

Hungry Ocean, the a Swordboat Captain's Journey more books like this

by Greenlaw, Linda other copies of this book

Binding: Paperback Publisher: Hyperion Date published: 2000 ISBN-13: 9780786885411 ISBN: 0786885416

Description: Good. 0786885416. 0.9 x 8 x 5.1 Inches; 288 pages; Known to millions of readers of The Perfect Storm as the captain of the Hannah Boden, sister ship to the Andrea Gail, Linda Greenlaw is also known as one of the best sea captains on the East Coast. Here she offers an adventure-soaked tale of her own, complete with danger, humour, and characters so colourful they seem to have been ripped from the pages of Moby Dick. Read More

What Really Matters at Home more books like this

by Yates, Susan A. & John Yates other copies of this book

Binding: Paperback Publisher: Thomas Nelson Date published: 1992 ISBN-13: 9780849934162 ISBN: 0849934168

Description: Very Good. 0849934168. 0.6 x 9.01 x 6.06 Inches; 208 pages; With refreshing honesty rooted in tried-and-true real life, John and Susan Yates share practical ways in which parents and children can grow together while parents teach and model the eight crucial elements of Christian character: integrity, faith, self-discipline, joy, compassion, courage, a teachable spirit and a servant's heart. Read More

Opus Dei an Objective Look Behind the Myths and Reality of the Most Controversial Force in the Catholic Church more books like this

by Allen, John L. other copies of this book

Binding: Hardcover Publisher: Doubleday Religion Date published: 2005 ISBN-13: 9780385514491 ISBN: 0385514492

Description: 0385514492. 1.42 x 9.29 x 6.54 Inches; 416 pages; The first serious journalistic investigation of the highly secretive, controversial organization Opus Dei provides unique insight about the wild rumors surrounding it and discloses its significant influence in the Vatican and on the politics of the Catholic Church. Opus Dei (literally " the work of God" ) is an international association of Catholics often labeled as conservative who seek personal Christian perfection and strive to ... Read More

What's a Girl to Do? While Waiting for Mr. Right more books like this

by Folger, Janet other copies of this book

Binding: Paperback Publisher: Multnomah Date published: 2004 ISBN-13: 9781590523308 ISBN: 159052330X

Description: Very Good- 159052330x. 0.64 x 8.26 x 5.16 Inches; 240 pages; Single people could very well be the most effective members of God's kingdom, so Satan gets them to believe they're forsaken by God. But it's a lie. Janet Folger says: "You're alone now, like me, because God has something critically important He wants you to do right now." This is an honest, encouraging, and hilarious chat with a woman who knows single people's struggles. Folger's witty insights will clear readers' minds of the lies ... Read More

Wisdom's Fool a Biography of St. Louis De Montfort more books like this

by Doherty, Eddie other copies of this book

Binding: Paperback Publisher: Montfort Publications Date published: 1995 ISBN-13: 9780910984096 ISBN: 0910984093

Description: 0910984093. 0.6 x 8.1 x 5.2 Inches. Read More

Polish Your Furniture With Panty Hose and Hundreds of Offbeat Uses for Brand-Name Products more books like this

by Green, Joey other copies of this book

Binding: Paperback Publisher: Hyperion Date published: 1995 ISBN-13: 9780786881086 ISBN: 0786881089

Description: Very Good. 0786881089. 0.38 x 8.24 x 5.51 Inches; 160 pages. Read More

The Hunting of the Snark 989 more books like this

by Carroll, Lewis; E. Haldeman-Julius, Editor other copies of this book

Binding: Booklet Publisher: Haldeman-Julius Company, Girard, KS Date published: N.D.

Description: Good. Stain bottom edge of booklet. Pages browning lightly.; Encased in plastic covering.; Little Blue Books; Vol. 989; 32mo 4"-5" tall; 31 pages. Read More
---