Search for books from Anne Foster Books Advanced Search
Search 16,424 books, 17 movies, and 1 music item from this seller
Spotlight book from Anne Foster Books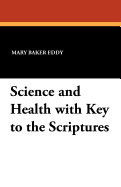 Very Good. No dust jacket. Unknown printing. Illustrated by. vii; 700 p; 21 cm; softcover. The Christian Science Textbook-authorized edition. Contents: Prayer; Atonement and Eucharist; marriage; Christian Science versus Spiritualism; Animal Magnetism Unmasked; Science, Theology, Medicine; Physciology; Footsteps of truth; Creation; Science of Being; Some Objections Answered; Christian Science Practice; Teaching Christian Science; and Recapitualition. Key to Scriptures: Genesis, The Apocalypse; ...
Featured books from Anne Foster Books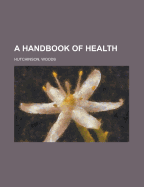 by
Hutchinson, Woods
$12.34
Good. No dust jacket. Name stamped on inside cover, shelf wear on cover. Unknown printing. xvii, 330 p. illus. , 2 col. plates. 19 cm.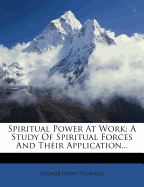 by
George Henry Hubbard
$32.00
Good. No dust jacket, as issued. Minor wear on edges of cover. First printing. 343 p. ;
---
A Man's Reach; Or, Some Character Ideals

Binding: Hardcover Publisher: Eaton & Mains; Jennings & Graham, New York, ; Cincinnati Date published: [c1914]

Description: Good. No dust jacket. Minor wear to edges of cover. Unknown printing. 278 p. 20 cm. Read More

Binding: Hardcover Publisher: grosset and dunlap, new york Date published: unknown

Description: Good. No dust jacket. Minor wear to edges of cover. Owners name written on inside cover. Unknown printing. 340 p. ; 21 cm. silver and green on black cloth, not dated, universal library Read More

Broad Stripes and Bright Stars; Stories of American History

Binding: Hardcover Publisher: Milton Bradley company, Springfield, Mass Date published: 1919

Description: Fair. No dust jacket. Worn Condition. Cover pulled away from front spine. For the children's hour series. Unknown printing. 240, [3] p. col. front. , plates 20 cm. Read More

Binding: Hardcover Publisher: The Sunday school times company, Philadelphia Date published: [c1909]

Description: Good. No dust jacket. Owners name on first free page. Minor wear around edges of cover. Unknown printing. 3 p. l. , 9-188 p. 18 1/2 cm. "Notes and books": p. [169]-187.. Read More

The Life of Abraham Lincoln for Boys and Girls

Binding: Hardcover Publisher: Houghton Mifflin Company, Boston Date published: 1909

Description: Fair. No dust jacket. Ex-Library. Owners name on first free page. Unknown printing. 132 p. ; illus. ; Read More

Binding: Hardcover Publisher: Charles E. Merrill Co., NY Date published: c1924

Description: Good. No dust jacket. Unknown printing. Illustrated by. 383 p. ; Read More

Binding: Hardcover Date published: c1959

Description: Good. No dust jacket, as issued. Unknown printing. 44 p. : ill. ; 28 cm. Cover title. Read More

Artistic Cake Decorating From a to Z

Binding: Hardcover Publisher: Continental Publications, Palos Verdes, Ca Date published: 1963

Description: Good. No dust jacket. Unknown printing. Illustrated by. illus. ; diagrams; 288 p. : ill. ; 26 cm. Includes index. Read More

A Volunteer With Pike; the True Narrative of One Dr. John Robinson and of His Love for the Fair Seņorita Vallois

Binding: Hardcover Publisher: A. C. McClurg & co, Chicago Date published: 1909

Description: Fair. No dust jacket, as issued. Wear on edges of cover. Bottom of cover a little discolored. Pen writing on inside of cover and first free page. Unknown printing. viii p. , 1 l. , [11]-453 p. col. front. , 3 col. pl. 21 cm. Read More
---