Search for books from M. W. Riggs Bookseller Advanced Search
Search 1,318 books from this seller
Spotlight book from M. W. Riggs Bookseller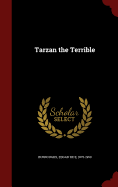 Fair in Good jacket. New York: Grosset & Dunlap, 1921 Hard Cover. Fair/Good. Green tweed hardcover with Tarzan standing on the back of a elephant with a spear in his hand. Clean and solid. End papers illustrated with brown map of Africa. Dustjacket water damaged on back, some small tears around edges. Front has nice color art work of Tarzan with his bare hands fighting a large black apelike beast that has a spiked club. Real neat! The 8th in the series. Over all a real nice copy.
Featured books from M. W. Riggs Bookseller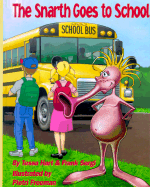 by
Tessa Hart & Frank Sergi, Illustrated By Pietri Freeman
$9.50
Pietri Freeman. As New. No Jacket. Brookfield Reader, 2000, 2000 Pictorial Boards. As New/No Jacket. First Edition. Covers are still stiff when you try to open it. The Snarth is a flamboyant creature who has been around for a long time and has made many friends throughout history. It has adopted Katrina Mann's family, but troublr starts when it wants to attend school with her. A fun story for the kids with beautiful illustrations.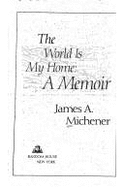 by
Michener, James A.
$9.50
Very Good in Very Good jacket. N.Y. : Random House, 1992 Hard Cover. Very Good/Very Good. First Edition. Number line "2" on copyright page. White hardcover w/blue spine, gold lettering on spine. 519 pages, 16 pages of pictures. Former owners name inside. D/ J in a Gaylord cover. The story of Micheners own life, in his own words.
---
Advertisements for Myself more books like this

by Mailer, Norman other copies of this book

Binding: Hardcover Publisher: N.Y. : G.P. Putnams Sons, 1959

Description: Very Good in Good jacket. N.Y. : G.P. Putnams Sons, 1959 Hard Cover. Very Good/Good. Black & red hardcover w/gold &red lettering. dust jacket shows some wear w/ small tears and chips, in a Gaylord cover. 532 pages. Collection of Mailers short works. His 4th book. Read More

by Asimov, Isaac other copies of this book

Binding: Hardcover Publisher: N.Y. : Doubleday Date published: 1989 ISBN-13: 9780385247924 ISBN: 0385247923

Description: Very Good in Very Good jacket. N.Y. : Doubleday, 1989 Hard Cover. Very Good/Very Good. First Edition. 364 pages. Blue w/ gold & red lrttering on spine. Colorful jacket in a Gaylord cover. Read More

Call of the North more books like this

by White, Stewart Edward other copies of this book

Binding: Hardcover Publisher: N.Y. : Triangle Books, 1941

Description: Good in Good jacket. N.Y. : Triangle Books, 1941 Hard Cover. Good/Good. 260 pages Blue hardcover w/ silver lettering on spine, logo on front, Pages browning and lite water stain on edge. dust jacket shows wear and has some tears, it is in a Gaylord cover. Artwork on cover shows 2 people w/ a gun in a canoe. Read More

The Angel of Darkness more books like this

by Carr, Caleb other copies of this book

Edition: Trade edition Binding: Hardcover Publisher: N.Y. : Random House, 1997 Date published: 1997 ISBN-13: 9780679435327 ISBN: 0679435328

Description: Very Good in Very Good jacket. N.Y. : Random House, 1997 Hard Cover. Very Good/Very Good. First Edition. First Trade Edition, number line "2" on the copyright page. Black hardcover w/ gold lettering on spine. Spine tight. 629 pages. Great jacket in a Gaylor d cover. Fiction story set in 1897 N.Y.C. Read More

The Celtic Tree Calendar Your Tree Sign and You more books like this

by Michael Vescoli, Illustrated By Jean-Claude Senee other copies of this book

Edition: English edition Binding: Hardcover Publisher: Souvenir Press, 1999 Date published: 1999 ISBN-13: 9780285634633 ISBN: 0285634631

Description: Fine in Very Good jacket. Souvenir Press, 1999 Hard Cover. Fine/Very Good. ISBN: 0-285-63463-1. Green cloth hardcover with golld lettering on the spine. Dustjacket has a very small tear on the top on the back. 160 pages, text clean and tight. The C elts revered and respected the trees, seeing them as living beings symbolic of the cycle of life, death and renewal. Each tree ruled over specific groups of days during the year, and people born durin g those days possessed the characteristics of ... Read More

The Mississippi Basin; the Struggle in America Between England and France 1697-1763 more books like this

by Justin Winsor other copies of this book

Edition: 23 rd edition Binding: Hardcover Publisher: Cambridge, Mass: Houghton, Mifflin & Co, 1895

Description: Very Good. Cambridge, Mass: Houghton, Mifflin & Co, 1895 Hardcover. Very Good First Edition. Hardbound w/maroon cloth, title and maps in gold on front cover. Spine is brown w/title in gold. Spine shows fraying at top and bottom. Corners lightly bumped and s om fraying. Exlibrary. 484 pages. Text clean and tight. Lots of maps. Read More

Poems of Sidney Lanier more books like this

by Sidney Lanier other copies of this book

Binding: Hardcover Publisher: N.Y. : Scribner's Sons, 1900

Description: Very Good. N.Y. : Scribner's Sons, 1900 Hard Cover. Very Good/None. New Edition. Edited by his wife with a memorial by William Hayes Ward. Green cloth over board. Gold lettering on spine and front cover. Gold flower on front. Prev, owners n ame and date inside in pencil. 260 pages, gold gilt on top pages. Text is tight and clean. Lite soil on edge of pages. Read More

Due North Or Glimpses of Scandinavia and Russia more books like this

by Maturin M. Ballou other copies of this book

Edition: 1st Edition Binding: Hardcover Publisher: Boston: Houghton, Mifflin & Co, 1893

Description: Very Good. Boston: Houghton, Mifflin & Co, 1893 Hard Cover. Very Good/No Jacket. First Edition. Brown cover with gold gilt lettering on spine and front cover. Cover illustrated with gold gilt northern lights and in black a polar on ice. Former owne rs name and date inside. spine chipped on base. 373 pages text clean and tight. Read More

The Human Comedy more books like this

by William Saroyan, Illustrated By Donfreeman other copies of this book

Binding: Hardcover Publisher: N.Y. : Harcourt Brace & Co Date published: 1943

Description: Very Good in Good jacket. N.Y. : Harcourt Brace & Co., 1943 Hard Cover. Very Good/Good. Red cloth cover in VG condition. Black lettering on spine, front cover has a boy riding a bike and a dog chasing. Back of cover has sme lite spotting. Back end papers have some foxing. D/J shows some shelf wear and has some chipping, but is still pretty good. 291 pages clean and tight. Former owners name on endpaper. Authors first novel. About an American family in the San Joachin Valley during the war. Read More
---