Search for books from Orrin Schwab - BOOKS Advanced Search
Search 4,390 books from this seller
Spotlight book from Orrin Schwab - BOOKS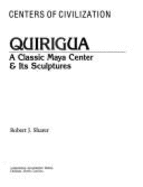 Very Good-in Good+ dust jacket. 0890892601. Slight shelf wear to spine edges and corners. Dust jacket some chips and tears to the edges.; 124 pages.
Featured books from Orrin Schwab - BOOKS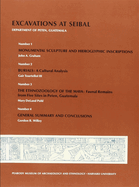 by
Willey, Gordon R
$32.95
Very Good- 0873656903. Softbound covers. Shelf wear to spine and corners.; 276 pages.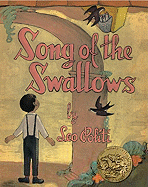 by
Politi, Leo
$85.00
Very Good-in Very Good-dust jacket. Signed by the author and dated 1970. VG in slightly edge-worn dust jacket with a few very small tears to the edges. With Caldecott Medal on the front cover. This book also includes a clipped newspaper article showing the author at a book signing at a California elementary school, where this copy was probably signed.
---
Church History and Modern Revelation. Set of Two Volumes

Binding: Hardcover Publisher: LDS Council of the Twelve Apostles, Salt Lake Date published: 1953

Description: Very Good- Set of two volumes complete. Volume I and volume II both have slight wear to the spines and corners. Slight fading to the edges of the spine and rubbed spots to the covers. A clean and tight set.; 999 pages. Read More

Utah Historians and the Reconstruction of Western History

Binding: Hardcover Publisher: University of Oklahoma Press, Norman Date published: 2003 ISBN-13: 9780806135618 ISBN: 0806135611

Description: Very Good-in Very Good-dust jacket. 0806135611. Slight shelf wear to the edges of the book and dust jacket.; 1.08 x 9.34 x 6.34 Inches; 368 pages. Read More

Five Years a Cavalryman: Or, Sketches of Regular Army Life on the Texas Frontier, Twenty Odd Years Ago

Binding: Hardcover Publisher: Jack County Historical Society, Jacksboro, Texas Date published: 1963

Description: Very Good-in Very Good-dust jacket. Shelf wear to spine edges and corners. Dust jacket has small tears and chips.; 319 pages. Read More

How to Be Well: a Health Handbook and Cookbook Based on the Newer Knowledge of Nutrition

Binding: Hardcover Publisher: Zion's Printing and Publishing, Salt Lake Date published: 1943

Description: Very Good- Light wear to the edges of the spine and corners. The binding is tight and the pages are clean. A nicely-preserved copy.; 576 pages. Read More

Life on the Black Rock Desert: a History of Clear Lake, Utah

Binding: Softcover Publisher: Kelsey Publishing, Provo, Utah Date published: 1992 ISBN-13: 9780944510032 ISBN: 0944510035

Description: Good+ 0944510035. Softbound covers. Shelf wear and rubbing to the spine edges and corners. Corners bumped.; 191 pages. Read More

The Child-Wife From the David Copperfield of Charles Dickens

Binding: Hardcover Publisher: Redfield, New York Date published: 1868

Description: Good+ Small cloth bound covers show wear to the spine edges and the corners. The covers are rubbed and faded a bit. Title on spine is dulled and there is some darkening to the spine. The binding is tight. A scarce title in the publisher's "Dickens' Little Folks" series. There is a two-page advertisement page bound after the last text page. This page lists the titles in the Dickens Little Folks series. The verso of this page lists other books published by Redfield. This is a very scarce title.; ... Read More

Atlas of Cutaneous Morbid Histology

Binding: Hardcover Publisher: W.T. Keener and Co, Chicago Date published: 1906

Description: Good+ 1906 scarce first edition. Original binding. Shelf wear to the spine edges and corners. Cover title is faded. Spine title is somewhat dulled. Binding is tight. With 24 color plates. Scarce medical book on diseases and other problems of the skin.; 48 pages. Read More

Binding: Hardcover Publisher: The Johns Hopkins Press, Baltimore Date published: 1898

Description: Very Good- Shelf wear to binding and rubbing to spine and corners. Iorners slightly bumped. A clean and tight copy.; 212 pages. Read More

Fragment, the Autobiography of Mary Jane Mount Tanner

Binding: Hardcover Publisher: Signature Books, Salt Lake Date published: 1980 ISBN-13: 9780941214384 ISBN: 0941214389

Description: Very Good-in Good+ dust jacket. 0941214389. Very good condition in dust jacket with some wear and rubbing to the edges.; 1.12 x 9.27 x 6.28 Inches; 244 pages. Read More
---