Search for books from Lorne Bair Rare Books Advanced Search
Search 9,077 books, 1 movie, and 70 music items from this seller
Spotlight book from Lorne Bair Rare Books
Early hard-boiled novel of corrupt Chicago politics and the wheat trusts. HANNA 2281. Octavo. Original gilt-blocked pictorial cloth; 316pp; illus. Touch of soil and rubbing to spine, else a remarkably well preserved copy, with cover gilt bright and unrubbed; internally Fine.
Featured books from Lorne Bair Rare Books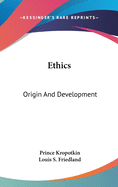 by
[Anarchism] [Ethics] Kropotkin, Prince [Piotr]. Louis S. Friedland & Joseph R. Piroshnikoff, Transl
$159.50
Octavo. Original blue cloth boards; dustjacket; xvi+349p. Light rubbing to board extremities, else Near Fine in the very scarce original jacket, chipped at corners and spine ends w/ ca. 1" loss at base of spine, just into publisher's logo. A logical continuation of Kropotkin's "Mutual Aid As A Factor In Evolution, " and a rather hard-to-find item in the Kropotkin canon.
by
Middleton, P. Harvey (Harry A. Wheeler, Introd)
$26.40
Octavo. Red cloth boards; gilt spine & cover titles; 136p; bibliog. Spine gilt slightly dulled; neat ownership signature, else a sturdy, unmarked copy. Includes substantial historical background, including a chapter devoted to Eugene Debs and the 1894 Pullman Strike.
---
Communism and Socialism in Their History and Theory: a Sketch more books like this

by Woolsey, Theodore D. other copies of this book

Edition: Early printing Binding: Hardcover Publisher: Charles Scribner's Sons, New York Date published: 1883

Description: Octavo. Cloth boards; 309p. Light rubbing; ink notes to verso of title page; private library label inside front cover; else clean and tight. A popular exposition, particularly good on the history of the IWA. Woolsey was President of Yale University. Read More

Mothers of the Revolution: the War Experiences of Thirty Zimbabwean Women more books like this

by Staunton, Irene (Ed) other copies of this book

Edition: First American edition Binding: Hardcover Publisher: Indiana University Press, Bloomington Date published: 1991 ISBN-13: 9780253354501 ISBN: 0253354501

Description: Octavo. Tan cloth boards; 306p. Tight, unmarked copy, about Fine; no jacket (possibly as issued). Read More

Schriften Zum Theater. 7 Vols [Complete] more books like this

by Brecht, Bertolt other copies of this book

Edition: First Edition Binding: Hardcover Publisher: Suhrkamp, Frankfurt Date published: 1963

Description: I: 1918-1933. Augsburger Theaterkritiken, etc. II: 1918-1933. Aus Notizbuchern; Uber Film; Uber Kritik; etc. III: 1933-1947. Uber eine nichtaristotelische Dramatik, etc. IV: 1933-1947. Uber den Beruf des Shauspielers; Der Galilee des Laughton; etc. V: 1937-1951. Der Missingkauf; Gedichte aus dem Messingkauf; etc. VI: 1947-1956. Antigonemodell; Couragemodell; etc. VII: 1948-1956. Kleines Organon fur das Theater; Die Dialektik auf dem Theater; etc. Seven octavo volumes. Original linen boards; ... Read More

The Memoirs of an American Citizen more books like this

by Herrick, Robert other copies of this book

Edition: First Edition Binding: Hardcover Publisher: Macmillan, New York Date published: 1905

Description: Octavo. Original decorative cloth boards; 351p; illus. External rubbing & soil; front hinge tender; pencil graffiti to front endpapers. A good reading copy. Socialist novel of Chicago. Read More

General Toptygin more books like this

by Nekrasov, N. [Nikolai] A. other copies of this book

Edition: Reprint Binding: Paperback Publisher: Detgiz, Moscow Date published: 1946

Description: Reissue of Nekrasov's classic 19th century tale-in-verse of a dancing bear and his drunken handler. Nicely illustrated on each page by A. Bubnova. Text entirely in Russian. 12mo. Staple-bound pamphlet. Pictorial wrappers (softcover); 16p; illus. Near Fine. Read More

Vicarious Philanthropy more books like this

by Swift, Morrison I. other copies of this book

Binding: Paperback Date published: N. d

Description: [N.p.; n.d.; no publisher; ca. 1890; dated from text]. Small octavo. Sewn pamphlet; printed self-wraps; 24pp. Front cover soiled, with faint institutional hand-stamp; text clean and unmarked. An early work by the prominent Anarchist, utopian novelist, and eugenicist; a criticism of top-down social reform measures, encouraging would-be philanthropists to "repent of their crimes against the toilers...withdraw from corrupting alliances with caste and cultivation, and. become Socialists, Anarchists ... Read More

Icaria: a Chapter in the History of Communism more books like this

by Shaw, Albert other copies of this book

Edition: First edition Binding: Hardcover Publisher: G.P. Putnam's Sons, New York Date published: 1884

Description: The first thorough history of Icaria in English, written while Shaw was still an undergraduate at Johns Hopkins University. Shaw went on to a long and highly influential career as a progressive journalist, editor, and critic; he edited the Review of Reviews from 1891 until it ceased publication in 1937. HOWES S-336. DARE (American Communes to 1860 ) 1284. Small octavo. Publisher's gilt-lettered cloth; floral endpapers; 219pp. A very nicely preserved copy, with gilt bright and the text sound and ... Read More
---