Search for books from Booktown USA Advanced Search
Search 6,218 books and 1 movie from this seller
Spotlight book from Booktown USA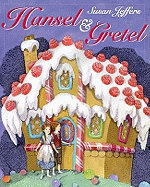 $4.29

Jeffers, Susan. Very Good/Fair. 12 1/2 x 9 3/4 0-8037-3492-1 HC/DJ has color illus. rub wear, corners bumped, 8 " tear across bottom corner of dj. Boards themselves cloth covered in red w/red endpapers in nice condition. Pages clean, tight, white with color illustrations. Pastel colors. Story of a young boy and girl lost in the woods.
Featured books from Booktown USA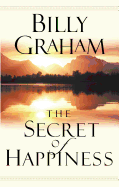 by
Graham, Billy
$3.50

Good/Good. Book 5 3/4 x 8 3/4 HC/DJ slight rub wear, pages clean, tight, bright. Billy Graham writes about the search for happiness, 117 pages.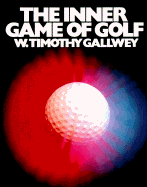 by
Gallwey, W. Timothy
$5.29

Good jacket. Book HC/dj chips, rub wear edges. Paper covered boards w/blindstamping. Prior owner's signature inside cover. Pages clean, bright, tight, 206 pages describing golf. Relaxed concentration and the performance triangle. Slumps and streaks. Breaking the golf illusion.
---
Zomo the Rabbit: a Trickster Tale From West Africa

$7.99

Edition: First Binding: Hardcover Publisher: Harcourt Children's Books Date published: 1992 ISBN-13: 9780152999674 ISBN: 0152999671

Description: Good/Good. Book 0152999671 West African folktale. Read More

condition:

Book:

Seller Name & Rating:

Booktown USA, CA, USA

Edition: Thanksgiving Binding: Softcover Publisher: Ideals Publications, Nashville, TN, U.S.A. Date published: 1986

Description: Very Good. 8 1/2 x 10 3/4 0-8249-1047-8 Illustrated in color and b&w drawings. Read More

condition:

Book:

Seller Name & Rating:

Booktown USA, CA, USA

Edition: Christmas Binding: Softcover Publisher: Ideals Publications, Nashville, TN, U.S.A. Date published: 1985

Description: Very Good. 8 1/2 x 10 3/4 0-8249-1039-7 Illustrated in color and b&w drawings. Read More

condition:

Book:

Seller Name & Rating:

Booktown USA, CA, USA

Edition: Mother's Day Binding: Softcover Publisher: Ideals Publications, Nashville, TN, U.S.A. Date published: 1986

Description: Very Good. 8 1/2 x 10 3/4 0-8249-1042-7 Illustrated in color and b&w drawings. Read More

condition:

Book:

Seller Name & Rating:

Booktown USA, CA, USA

The Pirates of Bat Cave Island: a Treasure-Hunting Flap Book

$9.79

Edition: 1st Binding: Hardcover Publisher: Little Simon Date published: 1997 ISBN-13: 9780689812842 ISBN: 0689812841

Description: Lucas. Margaret. Good. Book 0689812841 Foldout game and spinner still in original wrapping. Read More

condition:

Book:

Seller Name & Rating:

Booktown USA, CA, USA

$2.99

Edition: Book Club (BCE/BOMC) Binding: Hardcover Publisher: Houghton Mifflin Company, New York, NY, U.S.A. Date published: 1985 ISBN-13: 9780395368947 ISBN: 0395368944

Description: Caple, Kathy (illustrator) Fair. No Jacket. Illustrated in color drawings. prior owner's name inside of the front board. Read More

condition:

Book:

Seller Name & Rating:

Booktown USA, CA, USA

The Automagic Horse: an Adventure Story With a Touch of Magic

$7.77

Edition: First American Edition Binding: Hardcover Publisher: Bridge Publications, Incorporated, Los Angeles, CA, U.S.A. Date published: 1994 ISBN-13: 9780884049067 ISBN: 088404906X

Description: Sutton, Scott E. (illustrator) Very Good/No Jacket. Book 0-88404-906-X illustrated in color drawings. Read More

condition:

Book:

Seller Name & Rating:

Booktown USA, CA, USA

Outrage: the Five Reasons Why O. J. Simpson Got Away With Murder

$3.99

Edition: First American Edition Binding: Hardcover Publisher: W. W. Norton & Company, Incorporated, New York, NY, U.S.A. Date published: 1996 ISBN-13: 9780393040500 ISBN: 039304050X

Description: Very Good/Very Good. Book 0-393-04050-X. Read More

condition:

Book:

Seller Name & Rating:

Booktown USA, CA, USA

$7.37

Edition: 1st an 'A' Edition Binding: Hardcover Publisher: Franklin Watts, Danbury, CT, U.S.A. Date published: 1980 ISBN-13: 9780531041475 ISBN: 0531041476

Description: Pickard, Cynthia. Book 0-531-04147-6 Ex-Library. Danbury, CT, U.S.A. : Franklin Watts. 0-531-04147-6 Ex-Library Ex-Library copy with commonly found imperfections, markings and removals from extended use. Illustrated in color drawings. Pages are clean and tight. Rear cover of book is stained with blue ink blotches, but readability is not adversely effected..48 clean, bright white, illusrated pages. Hardcover. 1st an 'A' Edition. 1980. Synopsis: "Pre-Christian origins of the Christmas ... Read More

condition:

Book:

Seller Name & Rating:

Booktown USA, CA, USA
---