Search for books from Inside the Covers Advanced Search
Search 6,153 books from this seller
Spotlight book from Inside the Covers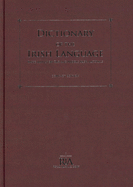 Good+ with no dust jacket. 0901714291. Reprint of 1983 edition. Hard cover published by Royal Irish Academy in Dublin in 1990. No dust jacket. Green covers with gilt lettering on spine. Lettering has faded some. Corners of covers are bumped and bent, with some wrinkling. Spine is loose from binding. Page corners in first and last parts of book are bumped and creased. Book is in good plus condition. 4to, 632 pages, 4.3 lb.; 4to 11"-13" tall; 632 pages.
Featured books from Inside the Covers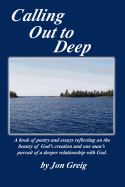 by
Greig, Jon
$25.00
1603833471. Paperback published by Holy Fire Publishing in 2011. Signed and inscribed by author at top of title page, and signed again by author by his name. No other writing in book. Upper front corner and back bottom corner are bumped out some, and front cover has a slight curl. Bottom corners of several pages at back of book have been creased.; 9.02 X 5.98 X 0.51 inches; 240 pages.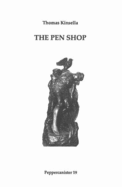 by
Kinsella, Thomas
$90.00
Good in Good dust jacket. 1901233014. Signed by author on title page. Limited edition of 250 copies. The tops of all of the pages have a stain in the middle. Dust jacket has some staining along top edge in front and back, and some wear at top corners. DJ is in good plus condition.; Peppercanister; Large 8vo 9"-10" tall; 18 pages; Signed by author on title page.
---
Binding: Hardcover Publisher: Charles Wells Moulton Date published: 1892

Description: Author's edition. HC published by Charles Wells Moulton in 1892. No dust jacket. Front cover has stains and scuffing, and corners are bumped and worn. Covers have edge wear, and top edge of back cover has a small indention. Spine is faded, with a series of shallow cuts in the bottom half. Ends of spine are worn. Binding is parly cocked. Endpapers have some staining, and front endpaper has gift inscription on it. Title page and cellophane page protecting picture opposite title page have foxing. ... Read More

How Did They Die? Murders in Northern Texas 1892-1927

Binding: Paperback Publisher: CreateSpace Independent Publishing Platform Date published: 2009 ISBN-13: 9781442145849 ISBN: 1442145846

Description: 1442145846. Paperback, published in 2009. Some light soiling on side edge of pages. No marking or writing in book. No creasing.; 10 X 8 X 1 inches; 440 pages. Read More

Joe Foss Flying Marine the Story of His Flying Circus

Edition: First Edition Binding: Hardcover Publisher: E. P. Dutton Date published: 1943

Description: Fair with no dust jacket. Stated first edition. Signed and inscribed by Joe Foss on front endpaper. Hard cover published by E. P. Dutton in 1943. No dust jacket. Binding is split after second page and two pages before back cover. Covers have edge wear and are slightly bowed. Spine is cocked, creased lengthwise and worn along front edge. Corners of covers are bent and worn, with some splitting of the cloth. Pages have some tanning. Book is in fair condition. 8vo, 160 pages, .8 lb.; 8vo 8"-9" ... Read More

Binding: Paperback Publisher: Keene Publishing Date published: 2008 ISBN-13: 9780979237126 ISBN: 0979237122

Description: 0979237122. First edition, first printing. Signed by author on half title page. No other marking or writing in book. Front cover has a curl to it. Binding is tight. No creasing.; 7.90 X 5.50 X 0.40 inches; 148 pages. Read More

The Design of Railway Location a Study of the Physical and Economic Conditions That Control the Location of Railways in Order That Their Operation May Be at Maximum Safety and Efficiency

Binding: Hardcover Publisher: John Wiley & Sons Date published: 1917

Description: Stated first edition. No dust jacket. Corners are bumped and worn, spine is faded and ends are rolled, and back cover is stained. Previous owner's name is inside front cover, and front endpaper has some writing. First several pages have some staining. One page has been creased. Top edge of pages has previous owner's name and year written on it. Binding is still tight.; 9 X 6.10 X 1.40 inches. Read More

Binding: Hardcover Publisher: A. L. Burt Company Date published: 1920

Description: No date given. No dust jacket. Binding is cocked. Inside front cover has some scraping from removal of stickers. No writing or marking in book. Red covers. Bottom end of spine is rolled and has some small tears.; 7.30 X 5.20 X 1.30 inches; No date given, but probably published in 1920. Read More

Binding: Paperback Publisher: High-Lonesome Books Date published: 2004 ISBN-13: 9780944383667 ISBN: 0944383661

Description: 0944383661. Signed and inscribed by author on title page. First edition. Front cover is creased by bottom corner. Back cover has two creases lengthwise. Corners are bumped. Back upper corner is bent and creased.; 8.90 X 6 X 0.90 inches; 310 pages; Signed and inscribed by author on title page. First edition. Read More

Binding: Paperback Publisher: PublishAmerica Date published: 2006 ISBN-13: 9781424144211 ISBN: 1424144213

Description: Very Good. 1424144213. First edition, first printing. Soft cover published by PublishAmerica in 2006. Signed by author on dedication page. No other marking or writing in book. Front corners are slightly bumped. Front cover has two stickers on it for Local Author and Signed Copy. Book is in very good condition. 8vo, 176 pages, .6 lb.; 8vo 8"-9" tall; 176 pages; First edition, first printing. Signed by author on dedication page. Read More

Binding: Hardcover Publisher: Dutton Adult Date published: 1989 ISBN-13: 9780525247289 ISBN: 0525247289

Description: 0525247289. First edition. Book is signed by author on half title page. Bottom edge of pages has a mark. Dust jacket has a protective mylar cover.; 8.30 X 5.70 X 1 inches; 215 pages; Book is signed by author on half title page. Read More
---