Search for books from Glued To The Tube Books Advanced Search
Search 39,037 books from this seller
Spotlight book from Glued To The Tube Books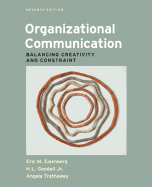 Fine. No Jacket. 8vo-over 7¾"-9¾" tall. "The purpose of "Organizational Communication then, is to describe the role and importance of organizational communication within the evolving social context. " Book has 379 pages with complete bibliography and complete index.
Featured books from Glued To The Tube Books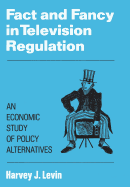 by
Levin, Harvey. J.
$62.99
Fine in Fine jacket. Remainder. 8vo-over 7¾"-9¾" tall. "Analyzing data drawn from the history of the FCC's regulatory decisions, as well as from interviews with numerous government and industry officials, Professor Levin shows hoe the present form of restrictive governmental regulation almost always results in higher profits and rents for TV stations, with no concomitant increase in programming diversity." This book has 505 pages. overall, a fine copy of this SCARCE titile.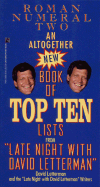 by
Late Night With David Letterman Writers Staff; Letterman, David; Peters, Sally (Editor)
$1.99
Fine. No Jacket. 64mo-up to 3" tall. "And welcome to the wholesome and stimulating world of Top Ten Lists. We hope your family will enjoy this collection for years to come." This book has 169 pages.
---
It's Better to Laugh...: Life, Good Luck, Bad Hair Days, and Qvc more books like this

by Levine, Kathy; Scovell, Jane; Einhorn, Amy (Editor) other copies of this book

Edition: First Edition Binding: Hardcover Publisher: Pocket Books, Inc., New York, NY, U.S.A. Date published: 1995 ISBN-13: 9780671511074 ISBN: 0671511076

Description: Fine in Fine jacket. 8vo-over 7¾"-9¾" tall. "Now, in her engaging, forthright autobiography, Kathy Levine reveals to her fans the most precious jewels of all-her laughter, her tears, what she's learned about life and being good to herself, and her hard-won triumphs." This book has 283 pages and is illustrated. Read More

Prime Time, Our Time: America's Life and Times Through the Prism of Television more books like this

by McCrohan, Donna other copies of this book

Edition: First Edition Binding: Hardcover Publisher: Prima Publishing, Roseville, CA, U.S.A. Date published: 1990 ISBN-13: 9781559580052 ISBN: 1559580054

Description: Fine in Very Good jacket. 8vo-over 7¾"-9¾" tall. "In this important work, Donna McCrohan shows how the top-rated shows of each television era both shaped and mirrored the American psyche." This book has 371 pages and is illustrated. Read More

Get to the Heart: My Story more books like this

by Mandrell, Barbara; Vecsey, George other copies of this book

Edition: Third Printing Binding: Hardcover Publisher: Bantam Books, Inc., New York, NY, U.S.A. Date published: 1990 ISBN-13: 9780553057997 ISBN: 0553057995

Description: Fine in Very Good jacket. 8vo-over 7¾"-9¾" tall. "Here is a chronicle of Barbara's remarkable rise to fame: from her debut as a young girl on steel guitar in a Las Vegas show to rising country singer, from top-of-the-charts headliner to television variety star, and finally to her phenomenal crossover success." This book has 390 pages and is illustrated. Read More

David Brinkley: 11 Presidents, 4 Wars, 22 Political Conventions, 1 Moon Landing, 3 Assassinations, 2, 000 Weeks of News and Other Stuff on Television and 18 Years of Growing Up in North Carolina more books like this

by Brinkley, David other copies of this book

Edition: First Trade Binding: Pictorial Softcover Publisher: Ballantine Publishing Group, New York, NY, U.S.A. Date published: 1996 ISBN-13: 9780345374028 ISBN: 0345374029

Description: Very Good. No Jacket. 8vo-over 7¾"-9¾" tall. "Now in this fascinating and charmingly candid memoir of a career spanning half a century, David Brinkley recollects from his own unique vantage point the remarkable, shaky beginnings of television news, the ever-changing social and political landscape of our country, and the colorful people who crossed his path." This book has 273 pages and is illustrated. Read More

Almost Golden: Jessica Savitch and the Selling of Television News more books like this

by Blair, Gwenda other copies of this book

Edition: Fourth Printing Binding: Hardcover Publisher: Simon & Schuster Trade, New York, NY, U.S.A. Date published: 1988 ISBN-13: 9780671632854 ISBN: 067163285X

Description: Fine in Fine jacket. 8vo-over 7¾"-9¾" tall. "Gwenda Blair recounts Savitch's rapid but bruising rise through local news and the string of successes that led to her first network assignment. She offers a penetrating examination of the network that hired Savitch to boost ratings and then abandoned her as she plunged toward her breaking point." This book has 352 pages and is illustrated. Read More

Roseanne: My Life as a Woman more books like this

by Barr, Roseanne other copies of this book

Edition: First Thus Binding: Hardcover Publisher: Harper & Row, Publishers, inc., New York, NY, U.S.A. Date published: 1989 ISBN-13: 9780060159573 ISBN: 006015957X

Description: Fine in Fine jacket. 8vo-over 7¾"-9¾" tall. "With this, her{Roseanne Barr} autobiography, she prove herselfto be not only a terrific comedian but a wonderful writer and storyteller as well." This book has 202 pages and is illustrated. This is an UNUSUAL pirate /unauthorized copy of this popular book. Read More

Edison: the Man and His Work more books like this

by Bryan, George S. other copies of this book

Edition: First Thus Binding: Cloth Publisher: Garden City Publishing Company, Inc., Garden City, New York Date published: 1926

Description: Very Good. No Jacket. 8vo-over 7¾"-9¾" tall. "To a certain extent, therefore, this present book is its own excuse for being. It brings the story of Edison down to date....and it endeavors to present afresh the main features of that story in clear, readable narrative." This book has 350 pages and is illustrated. The spine is faded and there is some spotting to the front and rear covers. Read More

The Pulitzer Prizes (Vol. I) more books like this

by Wills, Kendall J. (Editor) other copies of this book

Edition: First Trade Binding: Illustrated Softcover Publisher: Simon & Schuster Trade Paperbacks, New York, NY, U.S.A. Date published: 1988 ISBN-13: 9780671644666 ISBN: 0671644661

Description: Very Good. No Jacket. 8vo-over 7¾"-9¾" tall. "It is my hope that this volume, in addition to paying tribute to the winners, will become a long-tern record of some of the best jounalism of the year and expand the audience of any individual contribution beyond its usual circulation to national readership." This book has 589 pages. Read More

Sharkproof: Get the Job You Want, Keep the Job You Love...in Today's Frenzied Job Market more books like this

by Mackay, Harvey other copies of this book

Edition: First Edition Binding: Hardcover Publisher: HarperBusiness, New York, NY, U.S.A. Date published: 1993 ISBN-13: 9780887306198 ISBN: 0887306195

Description: Fine in Fine jacket. 8vo-over 7¾"-9¾" tall. "In SHARKPROOF, Harvey {MacKay} shows you how to get the job you want and keep the job you love in today's frenzied and difficult job market." This book has 339 pages. THIS IS A SIGNED COPY FROM THE AUTHOR. Read More
---