Search for books from Sam's Bookshelf Advanced Search
Search 5,446 books and 1 music item from this seller
Spotlight book from Sam's Bookshelf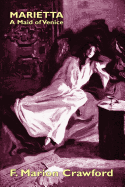 Very Good. No Dust Jacket Issued. 8vo. Green boards and spine with gilt lettering and decoration with embossed intaglio pale green ovals/ 458 pp. plus 4 Publisher's advertisements/ Gigt inscription in pencil/ Story is based on events in Murano, Italy/ Some fading of spine-lettering still is legible.
Featured books from Sam's Bookshelf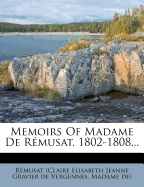 by
Remusat, Madame De
$25.00
Very Good. No Dust Jacket Issued. 8vo. Dark Blue/Black boards and spine with bright gilt lettering and decoration/ Preface and Notes by Her Grandson by Paul De Remusat/ Translateed from the French by Mrs. Cashel Hoey and John Lillie/ xlviii 707 pp. plus 6 pp. of Publisher's Advertisements/ Solid binding/ No interior marks except for previous owner's name on Title page and a bookplate/ Excellent condition for age. / Napoleon and the Napoleonic area the major themes.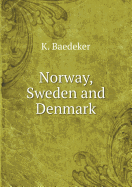 by
Baedeker, Karl
$65.00
Illjustrated By Illutrators. Fine. No dust Jacket. 16 MO over 6¾"-7¾" Tall. Exceptionally bright and clean, bright gilt lettering-solid binding with silk book mark and marble text block. There is no soiling, scuffing or tears, no foxing or interior marks or underlining. Red flexible cloth boards with map end papers. This is the seventh revised and augmented edition with 32 maps, 21 plans and three small panoramas.
---
The Dominion of Canada With Newfoundland and an Excursion to Alaska more books like this

by Baedeker, Karl other copies of this book

Edition: 3rd Revised and Augmented Edition Binding: Flexible Boards Publisher: KArl Baedeker, Leipzig Date published: 1907

Description: Very Fine Almost New. No Dustjacket. 16MO. This is virtually "as new." There is no edgewear or soiling. Bright gilt lettering-solid binding with red flexible covers. The (section on Alaska has been enlarged) First reference to the PAcific Grand Trunk Railway. There are 13 maps and 12 plans (with color maps-fold-outs plus double pages. There are no interior marks or underlining/ bookplate and name of the previous owner inside. There is no foxing-bright and clean interior-marble textblock. Read More

Belgium and Holland Including the Grand-Duchy of Luxembourg more books like this

by Baedeker, Karl other copies of this book

Binding: Flexible Cover Publisher: KArl Baedeker, Leipzic Date published: 1905

Description: Illustrated By Ilustrators. Near Fine. No dust Jacket. 16MO. Exceptionally bright and clean including the gilt lettering. Previous owner's name and bookplpate is on the inside. Red boards and spine with marbled edges. Read More

South-Eastern France Including Corsica more books like this

by Baedeker, Karl other copies of this book

Edition: 3rd Edition Binding: Softcover Publisher: KArl Baedeker, Leipzic Date published: 1898

Description: Near Fine. No Dust Jacket Issued. 16MO. Exceptionally bright and clean for age. No wear. The gilt lettering is bright and clean. This is the thied and last edition of this title with 15 maos, 14 plans and a panorama with color, fold-out and doublepaged. Map end papers. Red boards and spine with marbled edges. There is no soiling or scuffing or tears, no foxing or interior marks. Previous owner's name on inside, . xxiv/322 pages. Read More

Switzerland and the Adjacent Portions of Italy, Savoy, and Tyrol more books like this

by Baedeker, Karl other copies of this book

Edition: 23rd Edition Binding: Flexible Boards Publisher: Baedeker, Karl, Leipzig Date published: 1909

Description: Fine. No Dustjacket Issued. 16MO. Exceptionally bright and clean, bright gilt lettering and solid binding. There are72 maps, 19 plans (many in color, fold outs and double paged. Marbled text block. There is no soiling, scuffing ot tears, no foxing or interior marks or underlining. Red flexible cloth boards with map end papers. xl/584 pages. Read More

Belgium and Holland more books like this

by Baedeker, Karl other copies of this book

Edition: 9th Edition-Revised and Augmented Binding: Flexible Boards Publisher: KArl Baedeker, Leipzic Date published: 1888

Description: Fine. No Dust Jacket Issued. 16M0. A beautiful copy-clean and bright gilt lettering, soid binding. There is no tear or edgewear. MArble text Block, red flexible cloth boards. Previos owner's name on front end paper. There are no interior marks of foxig or age toning. 12 maps (fold-outs and double paged) plus 20 plans. What appears to be a German railway ticket is laid-in. This copy appears virtualy unused. Read More

Paris and Its Environs With Routes From London to Paris more books like this

by Baedeker, Karl other copies of this book

Binding: Flexible Boards Publisher: KArl Baedeker, Leipzic Date published: 1907

Description: Very Good. No dust Jacket. 12MO. There is slight darkening to the spine. The gilt lettering is still bright and legible. There is no noticeable underlining or marks. 48 pages of Index of streets and plans of Paris including fold-out maps. Red boards and spine with marbled edges. The sixteenth revised edition. There are 14 maps and 38 plans (fold-outs) double page and many in color. Silk bookmark, map end papers, no soiling or foxing-no exterior marks or underlining. Marble text block. Red cloth ... Read More

The Sea Around Us more books like this

by Carson, Rachel L. other copies of this book

Edition: Limited Edition Binding: Hardcover Publisher: The Limited Editions Club, New York Date published: 1980

Description: Alfred Eisenstaedt. Very Fine in In a Glassine Wrapper and a Sl jacket. Tall 8vo. This is signed by the photographer. Color photos. Blue buckram binding. Read More

Art of the Third Reich more books like this

by Adam, Peter other copies of this book

Edition: 1st Edition Binding: Hardcover Publisher: HArry N. Abrams, Inc., New York Date published: 1992

Description: Very Fine in Very Fine jacket. 4to-over 9¾"-12" tall. Black and white and color illustrations. Grey boards and spine with silver stamp. Dust jacket is in a protective Brodart/Mylar clear plastic cover that is removable. Read More

Fire Lake ( a Harry Stoner Novel) more books like this

by Valin, Jonathan other copies of this book

Edition: 1st Edition Binding: Hardcover Publisher: Delacorte Press, New York Date published: 1987

Description: Fine in Fine in Plastic Cover jacket. 8vo. Red boards and spine with gold stamp. A "Harry Stoner Mytery" set in Cincinnati/ Dust Jacket in a protective Brodart/Mylar clear plastic cover that is removable. Read More
---