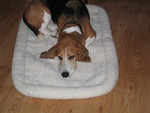 Paws, Not Claws! Associates
Our inventory mirrors our own reading tastes, which are very varied, In fact, we read everything and anything. At Paws, Not Claws!, we try to specialize in Military, Art, History and Academic books - Political Science, Womens' Studies, Civil Rights, English, Antiquarian, Pets and many Veterinary and other textbooks. We also have thousands of very reasonably priced bestsellers. We hope you have fun browsing! Sincerely, Elisabeth Hegarty, Paws, Not Claws! Associates
Hello! Thanks for visiting our Paws, Not Claws! Alibris store! Our name sums it up - we use paws (NEVER claws) when it comes to selling books. We are not a mega seller but do try to be the best in customer service. Correct grading of book conditions, secure packaging and immediate shipping are important to us. We welcome and respond promptly to customer inquiries about the books we offer for sale. Please contact us after you receive your books. How is the book, how was our packaging, etc.? We love reading, books and people. We never forget that there is a live person at the other end of the e-mail who deserves our respect and thanks for being our customer. Sincerely, Elisabeth Hegarty, Paws, Not Claws! Associates
E-mail Paws, Not Claws! Associates
Overall Seller Rating:
Alibris seller since November 2008
---
Search for books from Paws, Not Claws! Associates Advanced Search
Search 29,032 books, 52 movies, and 37 music items from this seller
Spotlight book from Paws, Not Claws! Associates Reader copy. EX-LIBRARY-First Edition-1957-Hardcover. Author: Taylor Caldwell. Publisher: Doubleday. Usual ex-library stamps, stickers, pocket, mylar cover over dust jacket, etc. The dust jacket is encased in a mylar cover and has shelf wear and a tear at the front bottom edge, neaer spine. There is creasing and a few chip tears on other areas of the dust jacket. The dust jacket is pasted to the boards, which are worn along edges, especially the bottom spine area, which is also frayed. The ...
Featured books from Paws, Not Claws! Associates by
Bojrab, M. Joseph; Smeak, Daniel D. And Bloomberg, Mark S.
$299.00
Very good. SECOND EDITION-1993-Very oversized hardcover-1271 pages. Author: M. Joseph Bojrab. Publisher: Lea and Febiger, Philadelphia and London. No dust jacket issued. The boards are very good with slight scraping near front bottom right corner and scraping to right top and bottom front and left bottom corners. The spine is tight and stiff but has a hint of a spine tilt to the right. The edges are clean and the text is bright, crisp and unmarked-NO HIGHLIGHTING OR WRITING. -NOTE: Expedited ...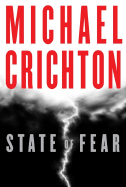 by
Crichton, Michael
$3.99
Very good. First Edition-2004-Hardcover. Author: Michael Crichton. Publisher: Harper Collins. Dust jacket good except for creases on both front and back inner flaps. Sipne tight. Edges clean. Boards very good. Text crisp and unmarked. Another techno-thriller by Michael Crichton. Over 600 pages! We ship immediately. Excellent customer service. Satisfactio guaranteed.
---
Pursuit of Justice more books like this

by Latt, Mimi other copies of this book

Binding: Feb 10, 1998 Publisher: Simon & Schuster Date published: 1998 ISBN-13: 9780684811840 ISBN: 0684811847

Description: Very good. 1998 Hardcover. Author: Mimi Latt. Publisher: Simon and Schuster. Dust jacket torn and worn. First inside blank page has prior owner's name crossed out with black marker. Boards clean and new-looking. Spine tight and stiff. Text clean and unmarked. Very, very slight tanning to edges. This author has captured the glamour, power struggles and sordidness of the political, legal and law enforcement arenas. A real Who Done It? -We ship immediately. Excellent customer service. ... Read More

Kiss of the Bees more books like this

by Jance, J.A. other copies of this book

Binding: Jan 05, 2000 Publisher: William Morrow & Company Date published: 2000 ISBN-13: 9780380977475 ISBN: 0380977478

Description: Very good. 2000 Hardcover-First Avon Books Edition-Book Club Edition. Author: J. A. Jance. Publisher: Avon Books, NY. NO DUST JACKET. Boards very good. Spine tight and stiff. Text crisp and unmarked. -We ship immediately. Excellent customer service. Satisfaction guaranteed. Read More

The Regatta Mystery [Mass Market Paperback] more books like this

by Christie, Agatha other copies of this book

Binding: Jan 01, 1964

Description: Good. Paperback-1964. Author: Agatha Christie. Publisher: Dell. Outer cover slightly worn. Spine tight. Edges clean. Text slightly tanned from age but clean and unmarked. -A selection of short stories featuring hercule Poirot, Mr. Parker Pyne and Miss Marple. -We ship immediately. Excellent customer service. Satisfaction guaranteed. Read More

Deception on His Mind more books like this

by George, Elizabeth other copies of this book

Binding: Oct 01, 1998 Publisher: Bantam Books Date published: 1998 ISBN-13: 9780553575095 ISBN: 0553575090

Description: Very good. Paperback-1998. Author: Elizabeth George. Publisher: Bantam. Outer cover very good except for very slight crease to spine. Edges and text very slightly tanned due to type of paper used, edges more so. Spine tight and stiff. Edges clean. Text crisp and unmarked. -Superb characters, rich plotting. -We ship immediately. Excellent customer service. Satisfaction guaranteed. Read More

Firedrake's Eye more books like this

by Finney, Patricia other copies of this book

Edition: Us edition Binding: Jun 01, 1992 Publisher: St. Martin's Press Date published: 1992 ISBN-13: 9780312077495 ISBN: 0312077491

Description: Fine. 1992 First Edition-Hardcover. Author: Patricia Finney. Publisher: St. Martin's Press, NY. Except for very, very slight shelf wear on dust jacket, this book is in NEW condition and is UNREAD. Boards new. Spine tight and stiff. Text bright and unmarked. -We ship immediately. Excellent customer service. Satisfaction guaranteed. Read More

Lady Vanishes: a Rachel Alexander and Dash Mystery (Rachel Alexander & Dash Mysteries) more books like this

by Benjamin, Carol Lea other copies of this book

Binding: Oct 01, 1999 Publisher: Walker & Company Date published: 1999 ISBN-13: 9780802733351 ISBN: 0802733352

Description: Very good. 1999 Hardcover. Book Club Edition. Author: Carol Lea Benjamin. Publisher: Walker & Company, NY. NO DUST JACKET. Boards very good. Spine tight and stiff. Text crisp and unmarked. -We ship immediately. Excellent customer service. Satisfaction guaranteed. Read More

By the Rivers of Babylon [Mass Market Paperback] more books like this

by Demille, Nelson other copies of this book

Binding: Jun 01, 1990 Publisher: Warner Books (NY) Date published: 1990 ISBN-13: 9780446358590 ISBN: 0446358592

Description: Very good. First Warner Books Printing-1990-Paperback. Cover art different from picture. Author: Nelson DeMille. Publisher: Warner Books. Outer cover has very slight shelf wear. Edges very clean except for side edge, which has small amount of ink marks near top. Spine very slightly creased but tight and stiff. Text crisp, bright and unmarked. -This book has it all-heroism, madness, treachery, sex, savagery-superb. -We ship immediately. Excellent customer service. Satisfaction guaranteed. Read More

In the Presence of the Enemy more books like this

by George, Elizabeth other copies of this book

Binding: May 05, 1997 Publisher: Bantam Books Date published: 1997 ISBN-13: 9780553576085 ISBN: 0553576089

Description: Good. Paperback-1997. Author: Elizabeth George. Publisher: Bantam. Outer cover worn at spine, edges and corners. Spine creased and slightly tilted. Spine tight. Edges and text very slightly tanned due to type of paper used. Text clean and unmarked. -USA Today said about this book: Rich and addictively readable. Elegant and unsettling, classy and caustic, a page-turner with unuusual breadth and generous depth. -We ship immediately. Excellent customer service. Satisfaction guaranteed. Read More

Payment in Blood (Inspector Lynley Mystery, Book 2) more books like this

by George, Elizabeth other copies of this book

Binding: Jul 01, 1990 Publisher: Bantam Books Date published: 1990 ISBN-13: 9780553284362 ISBN: 0553284363

Description: Good. 1990-Paperback. Author: Elizabeth George. Publisher: Bantam. Outer cover worn with spine crease and spine tilt. Edges and text slightly tanned, edges more so. Spine tight. Text clean and unmarked. -George invites comparison with P.D. James and Ruth Rendell in the psychological interest of her characters and the intricacy and ingenuity of her plotting. -We ship immediately. Excellent customer service. Satisfaction guaranteed. Read More
---