Search for books from Pathway Books & Bibles Advanced Search
Search 14,278 books from this seller
Spotlight book from Pathway Books & Bibles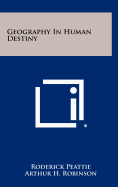 Very Good in Fair dust jacket. Series on man and his environment; Kennikat Press scholarly reprints. Unknown printing. 323 p. illus. , maps. 22 cm. Reprint of the 1940 ed. Includes bibliographical references.
Featured books from Pathway Books & Bibles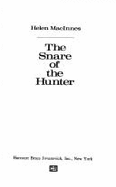 by
Macinnes, Helen
$7.50
Good in Good dust jacket. bookplate fp price-clipped dj, slightly cocked. Unknown printing. 306 p. map. 22 cm.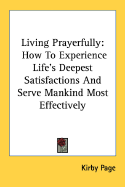 by
Page, Kirby
$7.50
Fair. No dust jacket. name in front in ink. Unknown printing. 4 p. 1. , 523 p. 22 cm. Totalitarinism in the first century--Jesus' way of winning freedom--The spiritual stimuli needed if we are to practice the presence of God and to follow Jesus' way of life: Awe and adoration; Praise and thanksgiving; Contrition and confession; Aspiration and commitment; Petition and intercession; Communion and fellowship; Social action--Spiritual stimuli for one hundred days.
---
Binding: Trade pb Publisher: AICM Date published: 01/1990 ISBN-13: 9780911119220 ISBN: 0911119221

Description: Very Good. No dust jacket. Unknown printing. 0. 81" x 8. 99" x 5. 98". Read More

Binding: Hardcover Publisher: Prentice-Hall, New York Date published: [1954]

Description: Fair in Good dust jacket. Ex-Library. cover of book taped & heavily scratched, dj also taped. Unknown printing. x, 323 p. 22 cm. Read More

Edition: [1st edition ] Binding: Hardcover Publisher: Doubleday, Garden City, N. Y. Date published: 1971 ISBN-13: 9780385028295 ISBN: 0385028296

Description: Very Good in Good dust jacket. dj chipped in places, small tear. Unknown printing. 374 p. ; 25 cm. Read More

Binding: Hardcover Publisher: Random House, New York Date published: [1954]

Description: Very Good. No dust jacket. no dj. Later printing. 214 p. 21 cm. Read More

The Doctors Book of Home Remedies: Thousands of Tips and Techniques Anyone Can Use to Heal Everyday Health Problems

Binding: Hardcover Publisher: Rodale Press; Distributed in the book trade by St. Martin's Press, Emmaus, Pa. : [New York] Date published: c1990 ISBN-13: 9780878578733 ISBN: 0878578730

Description: Good. No dust jacket. Highlighting/Underlining. dj missing, name fep, light underlining. Unknown printing. (alk. paper) xi, 676 p. ; 24 cm. Includes index. Read More

Binding: Hardcover Publisher: Delacorte Press, New York, N. Y. Date published: c1988 ISBN-13: 9780440500186 ISBN: 0440500184

Description: Very Good in Very Good dust jacket. Price clipped dust jacket. price clipped, o/w very very good. Unknown printing. 565 p. ; 24 cm. Read More

Edition: Large type / large print Binding: Trade pb Publisher: Phoenix Press, New York Date published: 1984, c1983 ISBN-13: 9780802724670 ISBN: 0802724671

Description: Very Good. No dust jacket, as issued. no visible defects, excellent condition. First printing. (lg. print) 154 p. : port. ; 21 cm. "Large print"--Cover. Read More

Binding: Hardcover Publisher: T. Nelson, Nashville Date published: c1986 ISBN-13: 9780840755179 ISBN: 0840755171

Description: Very Good in Very Good dust jacket. very good condition. Unknown printing. 256 p. ; 24 cm. Read More

Edition: 1st edition Binding: Hardcover Publisher: Random House, New York Date published: 1990 ISBN-13: 9780394581903 ISBN: 0394581903

Description: Fine in Very Good dust jacket. remainder mark top dj edge, sl. rubbed. First printing. xxxi, 621 p. ; 24 cm. Includes bibliographical references (p. [575]-580) and index. Read More
---