Search for books from A Turn of the Page Books Advanced Search
Search 3,081 books from this seller
Spotlight book from A Turn of the Page Books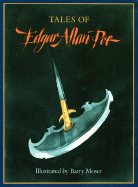 Harry Clarke. Fine. Issued Without a Dust Jacket. Book. 8vo-over 7¾"-9¾" tall. Gilt-embossed red leatherette, all edges gilt, red and white floral patterned end papers. Full page illustrations by Harry Clarke, 304pp. Includes The Pit and the Pendulum, Fall of the House of Usher, Cask of Amontillado, A Descent into the Maelstrom, The Tell-Tale Heart, The Black Cat, The Masque of the Red Death, the Gold Bug, Murders in the Rue Morgue, Purloined Letter, Facts in the Case of M. Valdemar, The ...
Featured books from A Turn of the Page Books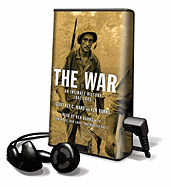 by
Ward, Geoffrey C, Burns, Ken
$25.00
Near Fine in Near Fine jacket. Book. 4to-over 9¾-12" tall. The companion volume to the critically revered seven-part PBS television series. "The vivid voices that speak from these pages are not those of historians and scholars. They are the voices of ordinary men and women who experienced-and helped to win-the most devastating war in history, in which between 50 and 60 million lives were lost. Focusing on the citizens of four towns-Luverne, Minnesota: Sacramento, California; Waterbury, ...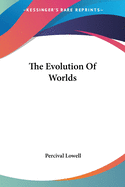 by
Percival Lowell
$225.00
Very Good. Issued Without a Dust Jacket. Book. 8vo-over 7¾-9¾" tall. 1909. xiii, 262pp. plus 2pp. adverts about Lowell's other work in rear. 12 black & white plates including frontispiece. Profusely illustrated throughout text with photographs, diagrams and drawings. Original publisher's red cloth with gilt lettering to front board and spine. Octavo. First edition. Tiny bit of wear to the cloth on the head and foot of the spine; overall a handsome copy.
---
The Season of Comfort more books like this

by Gore Vidal other copies of this book

Edition: 1st Edition Binding: Hardcover Publisher: Dutton & Co., New York Date published: 1949

Description: Very Good in Very Good jacket. Book. 8vo-over 7¾-9¾" tall. Author's 4th book. Bound in black cloth, with bright gilt lettering and rules to the spine, and the publisher's device blind-stamped on the front board. Top of text block stained pink. Dust jacket has a 1/8" chip to the crown of spine and very minor chipping to the foot Sun fading to the red ink on the back strip of the dust jacket. Not price clipped. A very near fine copy in a black dust wrapper that retains the publisher's price of $3 ... Read More

The Works of Rabelais Faithfully Translated From the French, With Variorum Notes, and Numerous Illustrations By Gustave Dore

by Rabelais, Francois other copies of this book

Edition: 1st U.K Binding: Hardcover Publisher: Chatto and Windus, London Date published: 1884

Description: Gustav Dore. Very Good. Issued Without a Dust Jacket. Book. 8vo-over 7¾-9¾" tall. Francois Rabelais. The Works of Rabelais. Faithfully Translated From the French, with Variorum Notes, and Numerous Illustrations by Gustave Dore. London: Chatto and Windus, [n.d. ] (1874). First Edition Thus. 640 pp. Thick 12mo (7 1/4" x 5"). Bookplate of Lewis Hill Weed[ Lewis H. Weed was born in Cleveland, Ohio. He received his B.A. in 1908 and his M.A. in 1909, both from Yale University, and his M.D. in 1912 ... Read More

Evangeline more books like this

by Longfellow, Henry Wadsworth other copies of this book

Edition: First Thus Binding: Hardcover Publisher: Thomas Y. Crowell, New York Date published: 1893

Description: Good. Issued Without a Dust Jacket. Book Beautiful gilt flower and vine design on tan boards, with imprinted gilt design and lettering on spine. 181 pp., with notes. Very slight spine tilt. Darkening to backstrip; bit of wear to the corners. Read More

The Miser's Daughter: a Tale With a Portrait of the Author more books like this

by Ainsworth, W. Harrison Esq other copies of this book

Edition: 1st Edition Binding: Hardcover Publisher: Chapman & Hall, London Date published: 1850

Description: Very Good. Issued Without a Dust Jacket. Book Volume 4, 9th thousand. Edition of 1850. The Miser's Daughter complete in one volume. Bound in white velum with 5 raised bands. Very good condition. Small amount of foxing to the frontispiece. Bit of bumping to the corners. Read More

The Old Curiosity Shop more books like this

by Dickens, Charles other copies of this book

Binding: Hardcover Publisher: Chapman & Hall, London Date published: 1850

Description: Very Good. Issued Without a Dust Jacket. Book. 8vo-over 7¾-9¾" tall. Unusual edition dated 1850. I could not find another anywhere. Previous owner's signature on front free end paper. Read More

Junius: Including Letters By the Same Writer, Under Other Signatures

by Woodfall, H.S. other copies of this book

Edition: 5th or later Edition Binding: Hardcover Publisher: George Routledge, London/New York Date published: 1878

Description: Very Good. Issued Without a Dust Jacket. Book. 8vo-over 7¾-9¾" tall. Quarter red leather binding with 5 raised bands and gilt decoration to the back strip. Small damp stain to foredege of front free end paper. Text is clean, tight and complete. Includes his confidential correspondence with Mr Wilkes, and his private letters addressed to Mr H.S. Woodfall. With a preliminary essay, notes and folding fac-similes. Of a Whiggish political bent, the Junius' letters attacked many of George III's reign ... Read More

The Five People You Meet in Heaven more books like this

by Albom, Mitch other copies of this book

Edition: 1st Edition Binding: Hardcover Publisher: Hyperion Books, Scranton, Pennsylvania, U.S.A. Date published: 2003 ISBN-13: 9780786868711 ISBN: 0786868716

Description: Fine in Fine jacket. Book. 12mo-over 6¾-7¾" tall. Unread copy in pristine condition signed by the author. Also includes a book mark advertising the publication of the book on September 23rd, 2003. Eddie, a war veteran and head maintenance person at Ruby Point Amusement Park, is an old man who has lived, in his mind, an uninspired life. On his 83rd birthday, a tragic accident kills him as he tries to save a little girl from a falling cart. When he awakes in the afterlife he learns that heaven is ... Read More

Flute of the Gods more books like this

by Ryan, Marah Ellis other copies of this book

Edition: 1st Edition Binding: Hardcover Publisher: Frederick Stokes and Company, New York Date published: 1909

Description: Edward S. Curtis. Near Fine. Issued Without a Dust Jacket. Book. 8vo-over 7¾-9¾" tall. vii, [7], 338 pp. Frontispiece (with tissue guard), 23 additional leaves of plates in text. Glossary. Decorated endpapers. Novel concerning the Native Americans of the Southwest and their initial encounters with Spanish explorers and missionaries. An undistinguished literary effort, considerably enlivened by the inclusion of 24 duotone plates from photographs taken especially for this work by Edward Sheriff ... Read More

My Other Life more books like this

by Theroux, Paul other copies of this book

Edition: 1st Edition Binding: Hardcover Publisher: Houghton, Miflin, Boston Date published: 1996

Description: Near Fine in Near Fine jacket. Book. 8vo-over 7¾-9¾" tall. Signed by Author(s) Gift inscription from previous owner on the front free end paper, signed by Theroux on th title page, unclipped jacket, Life, to the hero of MY OTHER LIFE, has no apparent plot, so it can seem messier than fiction--sometimes it appears that he is leading many separate lives. The only connecting strand is that they all involve the same person. The fictional narrator of these memoirs, a man of different guises, be it ... Read More
---