Natural History Books
Natural History Books is an independent, rare book retailer operating out of Iowa City, IA. The business is owned and operated by Noriko and Russell Ciochon. We specialize in rare and hard to find books in all areas of natural history especially ornithology, botany, evolutionary biology, whales and whaling, and great naturalists and their travels. Our latest acquisition is the marine mammal and whaling library of the late Micheal Newcomer.
All prices are net. We accept Visa, MasterCard, personal checks, or wire transfers for orders placed by phone or email. Payment must be in U.S. dollars. There is no sea mail from the US to any location; therefore the minimum cost of international shipping is $43. The final cost can vary depending on weight; the average cost for a single volume to Europe, Asia, Africa, and South America is $48.
E-mail Natural History Books
Overall Seller Rating:
Alibris seller since October 2008
---
Search for books from Natural History Books Advanced Search
Search 2,491 books from this seller
Spotlight book from Natural History Books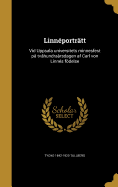 pp. 187, color frontispiece, 20 black and white plates, some text-figures. Early plain black cloth without title, early brown wrappers with printed title, 4to. This volume presents a detailed discussion of the portraits of Linneaus. Text in Swedish. Soulsby 3321. There is some foxing to the plates which generally affects the plate margins only, otherwise very good.
Featured books from Natural History Books
by
Gray, A.
$185.00
pp. xv, 506; 474; 402. Publisher's original brown cloth, gilt lettered on the spine and later green cloth with gilt-lettering on spine, 4to. Vol. 1, Part 1 covers Polypetalae from the Ranunculaceae to the Polygalaceae; Vol. 1, Part 2 covers Caprifoliaceae to Compositae, Vol. 2, Part 1 covers Gamopetalae after Compositae. See Stafleu and Cowan, 2132. Some edge wear to two volumes in the original brown cloth, a few pages with some text-browning, otherwise a good to very good set.
by
Boulenger, G.A.
$165.00
pp. xi, 373, 270 text-figs; xii, 526, 382 text-figs; xii, 526, 351 text-figs; xxvii, 393, 195 text-figs. Early gilt-decorated brown cloth, lg 8vo. Profusely illustrated with 1200 fine line drawings. Originally from the library of H.A. Fehlmann, later from the library of Ernest R. Lachner with his hand-stamps on the endpapers. A fine copy.
---
Contributions to the Biology of the Philippine Archipelago and Adjacent Regions: Fishes, Eight Volumes more books like this

by Fowler, H.W. Et Al other copies of this book

Binding: Hardcover Publisher: Washington: U.S. National Museum, 1920-1963

Description: Very good. pp. 3200+, 49 plates, 205 text-figs. Uniform gray buckram (all wraps bound in), lg 8vo. U.S. National Museum Bulletin 100, vols. 1 (Pt. 7), 7, 8, 10, 11, 12, 13 and 14. This set contains the complete work on fishes and the index to all of the volumes published in 1963. Signature of former owner on the title page of some volumes. A bright, clean copy in near fine condition. Read More

The Rise of Birds: 225 Million Years of Evolution more books like this

by Chatterjee, S. other copies of this book

Binding: Hardcover Publisher: Baltimore: John Hopkins Univ. Press, 1997 Date published: 1997 ISBN-13: 9780801856150 ISBN: 0801856159

Description: pp. xvi, 312, 92+ text figs and maps. Cloth, DJ, 4to. First detailed, illustrated, and comprehensive review of the avian fossil record in a modern phylogenetic context. Fine (new) copy in fine DJ. Read More

Notes on the Natural History of East Finmark more books like this

by Norman, A.M. other copies of this book

Binding: Paperback Publisher: London, 1905

Description: Very good. pp. 175 (approx), 8 full page plates. Orig. printed wraps, 8vo. From Annals and Magazine of Natural History, 1902-1905. Inscribed by the author to Professor Lilljeborg on the front wrap. Covers marine invertebrates and other natural history. Near fine. Read More

A Contribution to Our Knowledge of Seedlings, 2 Volumes, Complete more books like this

by Lubbock, J. other copies of this book

Binding: Hardcover Publisher: London: Kegan Paul, 1892, 1st edition

Description: Cloth on the spine is little discolored, a few labels removed from the rear endpapers, a tight copy in good condition. Cloth on the spine is little discolored, a few labels removed from the rear endpapers, a tight, good to very good copy. Read More

A Naturalist in the Bahamas more books like this

by Northrop, J.I. other copies of this book

Binding: Hardcover Publisher: New York: Aims Press, 1967, reprint edition

Description: pp. xv, 281, 49 plts. Cloth, lg 8vo. The life and writings of John I. Northrop. Forward by Henry Fairfield Osborn. A large portion of the volume is devoted to a flora of New Providence and Andros. Fine copy. Read More

How to Sex Cage Birds (British and Foreign). more books like this

by Butler, A.G. other copies of this book

Binding: Hardcover Publisher: London: The Feathered World, 1907

Description: pp. 176, 4 full page color plates by E.F. Bailey, numerous b/w photos and text-figures. Gilt-decorated red ribbed cloth, sm 8vo. A few spots on the front cover at the top, faint browning to endpapers, otherwise a tight, very good copy. Read More

An Introduction to the Literature of Vertebrate Zoology more books like this

by Wood, Casey A. other copies of this book

Binding: Hardcover Publisher: Cambridge, MA: Martino, 1994

Description: pp. xix, 643, b/w frontis plate. Two-tone cloth, 4to. This reprint edition was limited to 250 copies. Fine copy. Read More

A Catalogue of the Collection of Birds Formed By the Late Hugh Edwin Strickland more books like this

by Salvin, O. other copies of this book

Binding: Hardcover Publisher: Cambridge: University Press, 1882, 1st edition

Description: pp. xvi, 652, 31. Publisher's gilt-lettered olive green cloth, lg 8vo. A catalogue of 6006 specimens of birds collected by Strickland or aquired from other collectors by Strickland during short life. Some of the best known ornithologists of the 19th century contributed to this vast collection such as Andersson, Baird, Blyth, Boys, Brandt, Gosse, Hodgson, Jerdon and Pertherick. Slight abrasion on spine, a tight, clean, very good copy. Read More

The Embryology of the Honey Bee more books like this

by Nelson, J.A. other copies of this book

Binding: Hardcover Publisher: Princeton: Princeton University Press, 1915, 1st edition

Description: Good. pp. [vi], 282, 15 full page b/w plates, 95 text-figures. Gilt-decorated green ribbed cloth, 8vo. Underlining to some pages; a bright, near fine copy. Read More
---