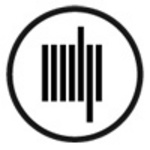 MIT Press Bookstore
Since 1980 the MIT Press Bookstore has offered quality retail bookselling to the Massachusetts Institute of Technology community and the public at large. We specialize in the books and journals published by The MIT Press. We are happy to make our extensive collection of out-of-print MIT Press books available to a world-wide audience via alibris and its partners. Please don't hesitate to contact us if you have questions about any of our books!
E-mail MIT Press Bookstore
Overall Seller Rating:
Alibris seller since March 2006
---
Search for books from MIT Press Bookstore Advanced Search
Search 526 books from this seller
Spotlight book from MIT Press Bookstore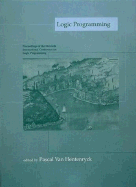 Very good. No dust jacket as issued. Trade paperback (US). Glued binding. 772 p. Audience: General/trade. Logic Programming series, Research Reports and Notes
Featured books from MIT Press Bookstore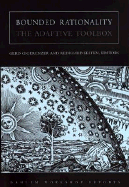 by
Gigerenzer, Gerd (Editor), and Selten, Reinhard (Editor)
$131.37
New in fine dust jacket. Book in perfect condition, v. sm. scratch on back of DJ. Sewn binding. Cloth over boards. 377 p. Audience: General/trade. This book promotes bounded rationality as the key to understanding how real people make decisions. Using the concept of an "adaptive toolbox, " a repertoire of fast and frugal rules for decision making under uncertainty, it attempts to impose more order and coherence on the idea of bounded rationality. The contributors view bounded rationality ...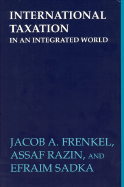 by
Frenkel, Jacob A, and Razin, Assaf, and Sadka, Efraim
$26.63
Very good in very good dust jacket. Book in VG condition. DJ sl shelf-worn. Sewn binding. Cloth over boards. 251 p. Audience: General/trade. The ongoing process of increased integration of national economies, culminating in the single European market of 1992, still leaves as virtually separate the national fiscal systems. In this book international economists Jacob Frenkel and Assaf Razin join forces with public finance economist Efraim-Sadka to provide a new treatment of international taxation ...
---
Logic Programming: The 1997 International Symposium more books like this

by Maluszynski, Jan (Editor) other copies of this book

Binding: Trade paperback Publisher: MIT Press Date published: 1997 ISBN-13: 9780262631808 ISBN: 0262631806

Description: New. No dust jacket as issued. Perfect condition. Trade paperback (US). Glued binding. 600 p. Logic Programming. Audience: General/trade. The annual International Logic Programming Symposium, traditionally held in North America, is one of the main international conferences sponsored by the Association of Logic Programming. The themes of the 1997 conference are new theoretical and practical accomplishments in logic programming, new research directions where ideas originating from logic ... Read More

Cities by Contract: The Politics of Municipal Incorporation more books like this

by Miller, Gary J other copies of this book

Binding: Hardcover Publisher: MIT Press Date published: 1981 ISBN-13: 9780262131643 ISBN: 0262131641

Description: Very good in good dust jacket. Book in VG condition w/ remainder marks. DJ shelf worn. Sewn binding. Cloth over boards. 256 p. Audience: General/trade. The battle line in the urban conflict lies between the central city and the affluent suburb. The city, needing to broaden its tax base in order to provide increasingly necessary social services, has sought to annex the suburb. The latter, in order to hold down property taxes, has sought independence through incorporation. Cities by Contact ... Read More

Logic Programming: Proceedings of the North American Conference 1990 more books like this

by Debray, Saumya (Editor), and Hernegildo, Manuel (Editor), and Hermenegildo, Manuel (Editor) other copies of this book

Binding: Trade paperback Publisher: MIT Press Date published: 1990 ISBN-13: 9780262540582 ISBN: 0262540584

Description: Very good. No dust jacket as issued. Chip on tail, otherwise undamaged. Trade paperback (US). Glued binding. 868 p. Logic Programming. Audience: General/trade. Read More

Locality: A Theory and Some of Its Empirical Consequences more books like this

by Manzini, Maria Rita other copies of this book

Binding: Hardcover Publisher: MIT Press Date published: 1992 ISBN-13: 9780262132794 ISBN: 0262132796

Description: Very good. No dust jacket. No DJ, binding tight, pages clean. Sewn binding. Cloth over boards. 192 p. Artificial Intelligence, 19. Audience: General/trade. In this ambitious monograph, Manzini organizes and clarifies the voluminous evidence that exists on local dependencies according to a single, unified theory of Locality. Locality is a simpler and more comprehensive alternative to the barriers approach, the antecedent-based approach, and the connectedness approach, subsuming all the major ... Read More

Logic Programming: The 1994 International Symposium more books like this

by Bruynooghe, Maurice (Editor) other copies of this book

Binding: Trade paperback Publisher: MIT Press Date published: 1994 ISBN-13: 9780262521918 ISBN: 0262521911

Description: New. No dust jacket as issued. Trade paperback (US). Glued binding. 900 p. Logic Programming. Audience: General/trade. Read More

The Geometry of Multiple Images: The Laws That Govern the Formation of Multiple Images of a Scene and Some of Their Applications more books like this

by Faugeras, Olivier, and Luong, Quang-Tuan, and Papadopoullos, Theodore H (Contributions by) other copies of this book

Edition: Illustrated Binding: Hardcover Publisher: MIT Press Date published: 2001 ISBN-13: 9780262062206 ISBN: 0262062208

Description: Fine. No dust jacket as issued. Minor scratch on back cover. Sewn binding. Paper over boards. 646 p. Contains: Illustrations. Audience: General/trade. Read More

Semantics and Cognition more books like this

by Jackendoff, Ray S other copies of this book

Binding: Hardcover Publisher: MIT Press Date published: 1983 ISBN-13: 9780262100274 ISBN: 0262100274

Description: New in fine dust jacket. Overall excellent condition, only one sm scratch on heel of DJ spine. 283 p. Mit Press Series in Health and Public Policy, 8. Audience: General/trade. Contains a tipped-in paper from the MIT Press indicating that this was a review copy. Read More

Artificial Minds more books like this

by Franklin, Stan other copies of this book

Binding: Hardcover Publisher: MIT Press Date published: 1995 ISBN-13: 9780262061780 ISBN: 0262061783

Description: New in good dust jacket. Book clean and like new, DJ has sm tears at edges and is dusty. Sewn binding. Cloth over boards. 464 p. Audience: General/trade. Read More

The industrial practice of chemical process engineering more books like this

by Bodman, Samuel W. other copies of this book

Binding: Hardcover Publisher: M.I.T. Press, Cambridge, Mass. Date published: 1968

Description: Fine in good dust jacket. Book clean and unmarked. DJ v. sl rubbed at edges, sunned spine. v, 232 p. : illus.; 24 cm. Includes Illustrations. Includes bibliographies. Read More
---