Search for books from Midtown Scholar Bookstore Advanced Search
Search 185,883 books, 36 movies, and 6 music items from this seller
Spotlight book from Midtown Scholar Bookstore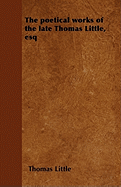 Good. 21149-Soft cover-English--color frontis. xvi 91 pp. bound in later 19th century 12 leather binding worn hinges starting portions of spine missing at head and base text clean else a good copy. -London.
Featured books from Midtown Scholar Bookstore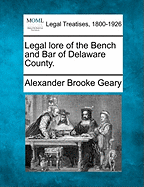 by
Geary Alexander B. Editor
$30.00
Good. 22095-Cloth-English-Octavo-99 pp. library bookplate ink stamps normal wear good. Contains biographies and obituaries of lawyersattorneysjudges of Delaware County PA Hon. David M. Johnson Hon. William B. Broomall Hon. Oliver B. Dickinson Horace P. Green J. Lentz Garrett Edward H. Hall A. Lewis Smith David F. Rose. -Alexander B. Geary.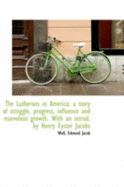 by
Jacob, Wolf Edmund
$25.00
Good. 25769-Hardcover-English--Good. Octavo. 544 pp. illustrated with portraits colleges seminaries orphans homes asylums churches etc. Bound in full leather gold lettering and decorations gilded fore-edges marbled endpapers tips of spine and corners of boards worn and rubbed edges of boards worn and rubbed outside spine hinges worn and rubbed outside hinges starting to crack at top inside hinges holding well. -New York: J. A. Hill & Company 1890.
---
A Common Destiny; Blacks and American Society more books like this

by Jaynes Gerald David & Williams Robin M. Jr. Editors other copies of this book

Binding: Hardcover Publisher: National Academy Press, Washington DC Date published: 0000

Description: Good. 26275-Paperbacked Boards-English-Octavo-608 pp. graphs charts good ex-library call number on spine inkstamp inside front board good. -Washington DC: National Academy Press 1989. Read More

Michael Thompson: Images more books like this

by Thompson, Michael; Freedman, Dennis other copies of this book

Binding: Hardcover Publisher: Harry N Abrams Inc ISBN-13: 9780810949737 ISBN: 0810949733

Description: Fair. 0810949733 JUMBO-ACCEPTABLE-This is a very damaged hardcover with a torn dust jacket; a READING COPY ONLY; do not purchase it if you are uncomfortable with significant tearing, scuffing, bumping, marking, taping and creasing. The flaws are significant but do not render the book unsusable. Read More

Choosing the President more books like this

by Voters, The League Of Women other copies of this book

Binding: PAPERBACK Publisher: The Lyons Press Date published: 1999 ISBN-13: 9781558219595 ISBN: 1558219595

Description: Very Good. 1558219595 Crisp clean unmarked unread paperback with light shelfwear to the covers. NICE! Read More

Rick Steves' Europe: Eastern Europe more movies like this

Format: LASER DISC UPC: 1566919096

Description: Very Good. 1566919096 DVD. Read More

Parcells: a Biography more books like this

by Gutman, Bill other copies of this book

Binding: PAPERBACK Publisher: Da Capo Press Date published: 2001 ISBN-13: 9780786709342 ISBN: 0786709340

Description: Very Good. 0786709340 Paperback with some shelfwear. Read More

Justice Oliver Wendell Holmes: Free Speech and the Living Constitution more books like this

by Pohlman, H. L. other copies of this book

Binding: Hardcover Publisher: New York University Press Date published: 1991 ISBN-13: 9780814766149 ISBN: 0814766145

Description: Very Good. 0814766145 Clean unmarked unread hardcover with moderate shelfwear and tearing to the dustjacket. Read More

The Dark Clue: a Novel of Suspense more books like this

by Wilson, James other copies of this book

Binding: Hardcover Publisher: Atlantic Monthly Press Date published: 2001 ISBN-13: 9780871138316 ISBN: 087113831X

Description: Good. 087113831X GOOD-This is a hurt hardcover book with some tearing, scuffing, bumping, creasing and a torn dust jacket. Still, it is fully usable and the flaws are only cosmetic. Read More

The Paranoid's Pocket Guide more books like this

by Tuttle, Cameron other copies of this book

Binding: Hardcover Publisher: Chronicle Books Date published: 1997 ISBN-13: 9780811816656 ISBN: 0811816656

Description: Good. 0811816656 GOOD-This is a hurt hardcover book with no dust jacket and some tearing, scuffing, bumping and creasing. Still, it is fully usable and the flaws are only cosmetic. Read More

Fundamentalism and Women in World Religions more books like this

Binding: Hardcover Publisher: T. & T. Clark Publishers Date published: 2006 ISBN-13: 9780567025333 ISBN: 0567025330

Description: Good. 0567025330 GOOD-This is a hurt hardcover book with some tearing, scuffing, bumping, creasing and a torn dust jacket. Still, it is fully usable and the flaws are only cosmetic. Read More
---