Search for books from Looking for Books? Advanced Search
Search 2,748 books from this seller
Spotlight book from Looking for Books?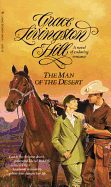 Very Good with no dust jacket. 0800712951. Spine and corners slightly bumped and a little shelf wea back cover a little dirty. A happy birthday note to someone on flyleaf. Page 37 a little dirty. Really nice copy, I read it and it brought back memories of all the books I could read and not blush.
Featured books from Looking for Books?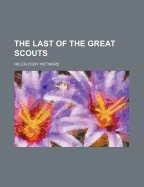 by
Wetmore, Helen Cody And Zane Grey
$6.75
Fair with no dust jacket. Green binding tape on spine, lots of surface and edge wear to cover, cracked hinges front and back. typical library markings. Reading copy; Ex-Library.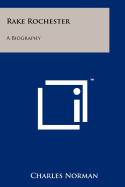 by
Norman, Charles
$5.75
Good+ in Fair dust jacket. Corners and spine are bumped, pages are browning. Dust jacket is torn and worn, mostly there. This poet was something else, unbelievable, politically incorrect behavior in any age.; Ex-Library.
---
Maker of New Japan Rev. Joseph Hardy Neesima

Edition: Second Edition Binding: Hardcover Publisher: Fleming H. Revell, New York Date published: 1894

Description: Good+ with no dust jacket. Color rubbed off in spots on cover and some spots on bottom foredge (is that what you call it? ) that is possible insect damage. Spine and corners are bumped. Typical library markings and bookplate. Good, clean tight copy.; Ex-Library. Read More

Binding: Hardcover Publisher: Random House,, New York, NY Date published: 1955

Description: Good+ with no dust jacket. Owner's name in ink inside front cover and opposite title page, stain on foredge, spine faded and bottom corners are a little warped. Read More

Georges Guynemer Knight of the Air

Binding: Hardcover Publisher: Yale University, New Haven, CT Date published: 1918

Description: Good+ with no dust jacket. Book was rebound by library and has rebinding slip still in it. The last 2 pages have a small tear near the top. Page 99 has the #59 inked in bottom margin and a couple of pages have very light pencil underlining, I will try to remember to erase for the buyer. All in all, good, clean tight copy. Typical library markings and bookplate.; Ex-Library. Read More

Cherokee Strip Live Stock Association Federal Regulation and the Cattleman's Last Frontier

Edition: Revised edition Binding: Softcover Publisher: University of Oklahoma, Norman, OK Date published: 1990 ISBN-13: 9780806122717 ISBN: 0806122714

Description: Fine. 0806122714. Book is fine in shrinkwrap. Oklahoma. Read More

Half-Hours With Great Scientists, the Story of Physics

Binding: Hardcover Publisher: University of Toronto, Toronto, Canada Date published: 1960

Description: Good+ with no dust jacket. This has been rebound. There are a few library markings on both sides of title page and a tiny bit of shelf wear. University of Toronto Press, 1960; Ex-Library. Read More

Roots of American Psychology: Historical Influences and Implications for the Future. Annals of the New York Academy of Sciences Volume 291, 1977

Binding: Softcover Publisher: New York Academy of Sciences, New York Date published: 1977

Description: Good+ Cover is shelf worn around edges, cover is creased so has been read. The only sign of library ownership is the withdrawal stamp on top and bottom edges, nothing inside. Good, clean type copy.; Ex-Library. Read More

Pride of Palomar, the Asian Experience in North American: Chinese and Japanese

Edition: Reprint Binding: Hardcover Publisher: Arno Press, New York Date published: 1978 ISBN-13: 9780405112768 ISBN: 0405112769

Description: Near Fine with no dust jacket. 0405112769. Little bit bumped on spine. Reprint of 1922 edition. Read More

Australian Adventure Letters From an Ambassador's Wife

Binding: Hardcover Publisher: University of Texas, Austin, Texas Date published: 1969 ISBN-13: 9780292700017 ISBN: 0292700016

Description: Good+ in Good+ dust jacket. 0292700016. Flyleaf has been torn out. Spine is a little bumped. Dust jacket has several tears and is shelf worn. Nice clean tight copy with an added attraction. A color photo of the couple has been laid in between two pages with "Anne & Edward" in pencil and 75 above that and probably was taken then; Ex-Library. Read More

Skunny Wundy and Other Indian Tales

Binding: Hardcover Publisher: Doubleday, Doran, Garden City, New York Date published: 1930

Description: Illustrated by Crawford, Will. Fair with no dust jacket. Corners and spine are bumped and worn. Pages are foxed and browning, a couple have been torn and taped neatly long ago. Book is tight, I can't say it is totally clean because there were pencil marks on one illustration and most pages have discolored area.; Ex-Library. Read More
---