Search for books from Lynn's Book Box Advanced Search
Search 1,695 books from this seller
Spotlight book from Lynn's Book Box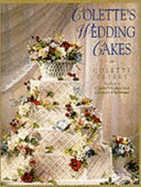 Very Good in Very Good jacket. Hard cover very good condition, reminder mark on bottom. Dust jacket has some creases and some wrinkles on inside flap. Book is as new.
Featured books from Lynn's Book Box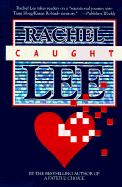 by
Lee, Rachel
$2.00
Good. Paperback Good clean tight pages, light hinge crease and crease on cover. Very light edgewear on top. Very good reading copy.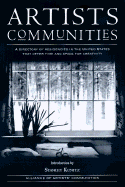 $2.50
Good. Trade paperback in good condition. There is a crease on the cover, there is a light stain on the cover page and on the bottom edge of the pages. Inside pages are very clean and tight.
---
Cape Refuge Series Breaker's Reef ( Book Four ) more books like this

by Terri Blackstock other copies of this book

Binding: Hardcover Publisher: Zondervan ISBN-13: 9780739452585 ISBN: 0739452584

Description: Very Good in Very Good jacket. Hard cover very good condition, dust jacket very good condition. There is a small scuff on the back of the jacket, pages are very clean and tight. Read More

How to Avoid Divorce more books like this

by Rosenbaum, Jean; Rosenbaum, Veryl other copies of this book

Edition: First Edition Binding: Paperback Publisher: Harper & Row Date published: 1980 ISBN-13: 9780062507402 ISBN: 0062507400

Description: Fair + Soft cover in fair + condition. There is a spot on the inside of the front cover where there was a sticker. There are some scuffs, and creases on the cover, and a little rubbing on the edges of the cover, pages are clean and tight, this is a good reading copy, [Satisfaction Guaranteed! ]. Read More

Spectrum III: the Best in Contemporary Fantastic Art more books like this

by Cathy Burnett & Arnie Fenner With Jim Loehr other copies of this book

Binding: Hardcover Publisher: Underwood Books, Grass Valley, California, U.S.A. Date published: 1996 ISBN-13: 9781887424103 ISBN: 1887424105

Description: Good in Good jacket. Hard cover in good condition, dust jacket is in good condition. There is some edge wear, inside pages are clean, [Satisfaction Guaranteed! ]. Read More

Ava's Man more books like this

by Bragg, Rick other copies of this book

Edition: First Edition Binding: Hardcover Publisher: Alfred a Knopf Inc, Westminister, Maryland, U.S.A. Date published: 2001 ISBN-13: 9780375410628 ISBN: 0375410627

Description: Good + in Good + jacket. Hard cover in good + condition, dust jacket is in good + condition. There is very little edge wear, this book is almost like new, [Satisfaction Guaranteed! ]. Read More

The Problems of Work: Scientology Applied to the Workaday World more books like this

by L. Ron Hubbard other copies of this book

Edition: LIBRARY Binding: Audiobook CD ISBN-13: 9781403168702 ISBN: 1403168709

Description: NEW. One Booklet and Three Discs, new unopened, [Satisfaction Guaranteed! ]. Read More

Blood Brothers more books like this

by Roberts, Nora other copies of this book

Binding: Paperback Publisher: Jove Pubns, New York, New York, U.S.A. Date published: 2007 ISBN-13: 9780515143805 ISBN: 0515143804

Description: Good. Paperback in good condition. There are a few creases, and some edge rubbing, pages are clean, [Satisfaction Guaranteed! ]. Read More

And If You Play Golf You'Re My Friend: Further Reflections of a Grown Caddie more books like this

by Penick, Harvey; Shrake, Bud; Shrake, Edwin other copies of this book

Binding: Hardcover Publisher: SIMON & SCHUSTER, Riverside, New Jersey, U.S.A. Date published: 1993 ISBN-13: 9780671871888 ISBN: 0671871889

Description: Good + in Good + jacket. Signed by Author Hard cover in good + condition, dust jacket is in good + condition, this book is almost like new, [Satisfaction Guaranteed! ]. Read More

Three Young Pilgrims more books like this

by Harness, Cheryl other copies of this book

Binding: Paperback Publisher: SIMON & SCHUSTER, Riverside, New Jersey, U.S.A. Date published: 1995 ISBN-13: 9780689802089 ISBN: 0689802080

Description: Good. Signed by Author Paperback in good condition. There is a couple small creases, and the covers are starting to curl just a little, [Satisfaction Guaranteed! ]. Read More

The Next Decade: Where We'Ve Been...and Where We'Re Going more books like this

by Friedman, George other copies of this book

Edition: First Edition Binding: Hardcover Publisher: Knopf Doubleday Publishing Group, Westminster, MD, U.S.A. Date published: 2011 ISBN-13: 9780385532945 ISBN: 0385532946

Description: Good + in Good jacket. Hard cover in good + condition, dust jacket is in good condition. The jacket has some edge wear, and a couple small creases, the book has very little wear, the pages are clean, [Satisfaction Guaranteed! ]. Read More
---