Search for books from Libro Co. Italia srl Advanced Search
Search 136,298 books and 1 movie from this seller
Spotlight book from Libro Co. Italia srl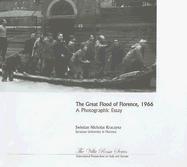 Good. Edited by Dorothea Barrett. English text. Firenze, 2006; paperback, pp. 108, b/w plates, cm 24, 5x22. (The Villa Rossa Series. Intercultural Perspectives on Italy and Europe. Volume I.). On November 4, 1966, Florence experienced the most devastating flood of its entire history. On that day, Swietlan Nicholas Kraczyna, a twenty-six-year-old American artist living in Florence, went out into the flooded streets and photographed the dramatic unfolding events. Kraczyna was awarded the Fiorino ...
Featured books from Libro Co. Italia srl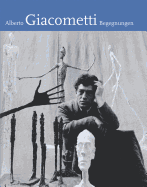 $51.96
New. Hamburg, Bucerius Kunst Forum, 26 january-20 may 2013. Hrsg. Michael Philipp Ortrud Westheider. German Text. München, 2013; clothbound, pp. 216, 140 col. ill., cm 22x28. Die über lange Jahre entstandenen Bildnisse seiner Familie, die Portraits von Künstlern und Philosophen seines Pariser Freundeskreises um Jean. Paul Sartre und Simone de Beauvoir führen den kreativen Prozess vor Augen. Das Gewebe aus menschlichen Verbindungen regte ihn zu immer neuer Auseinandersetzung mit Antlitz und ...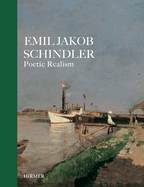 $42.17
English Text. München, 2013; hardback, pp. 128, 120 b/w and col. ill., cm 19x24. This year marks the 170th anniversary of Emil Jakob Schindler's birth and the 120th anniversary of his death. His works of "atmospheric Impressionism" illustrate the change from the opulent art of early 19th century Vienna to a new understanding of nature. Rather than realistic documentations, his landscapes are idealised and poetic interpretations. Schindler's works feature romantic themes, lonely chapels and ...
---
Reflections on Renaissance Venice. a Celebration of Patricia Fortini Brown more books like this

Publisher: Five Continents Editions Date published: 2013 ISBN-13: 9788874396344 ISBN: 8874396341

Description: New. English text. Milano, 2013; clothbound, pp. 270, b/w and col. ill. and plates, cm 24x28. A celebration of art in Renaissance Venice, by the most eminent scholars in the field. Read More

Igbo. Visions of Africa more books like this

Binding: Paperback Publisher: Five Continents Editions Date published: 2013 ISBN-13: 9788874396320 ISBN: 8874396325

Description: New. English text. Milano, 2013; paperback, pp. 150, b/w ill., col. plates, cm 17x24. Read More

Language: Italian Publisher: EDAM Date published: 1993 ISBN-13: 9788872440346 ISBN: 8872440343

Description: Good. Firenze, 1993; br., pp. 301, 206 tavv. b/n, cm 21x27. Read More

Apartment Architecture Now more books like this

Publisher: Instituto Monsa de Ediciones Date published: 2003 ISBN-13: 9788489861947 ISBN: 8489861943

Description: Fine. English Text. Barcelona; pp.240. Read More

Educazione Alimentare more books like this

Binding: Paperback Publisher: Di Renzo Date published: 1996 ISBN-13: 9788886044554 ISBN: 8886044550

Description: Fine. Roma, 1996; br., pp. 152. (Sanità). Read More

La Divinisation De L'Homme Selon Saint Maxime Le Confesseur more books like this

Language: English Binding: Paperback Publisher: Les Editions du CERF Date published: 1996 ISBN-13: 9782204052498 ISBN: 2204052493

Description: Good. French Text. Paris, 1996; paperback, pp. 768, cm 13, 5x21, 5. Read More

Behind the Scenes of Tiffany Glassmaking. the Nash Notebooks more books like this

Language: English Publisher: Christie's Fine Arts Auctioneers Date published: 2001 ISBN-13: 9780312282653 ISBN: 0312282656

Description: Very good. New York, 2001; clothbound, pp. 238, b/w and col. ill., cm 23, 5x28, 5. Read More

On Time. How America Has Learned to Live By the Clock more books like this

Edition: Illustrated Publisher: Bulfinch Press Company Date published: 2002 ISBN-13: 9780821227794 ISBN: 0821227793

Description: Very good. English text. New York, 2002; clothbound, pp. 256, b/w and col. ill., cm 24x24. Read More

Napoli E Contorni more books like this

Binding: Paperback Publisher: Grimaldi Date published: 2005 ISBN-13: 9788888338941 ISBN: 8888338942

Description: Fine. Nuova Edizione. Raffinata Ristampa integrale condotta fedelmente sulla rarissima edizione illustrata del 1838. Napoli, 2005; cofanetto, pp. 420, 120 tavv. b/n, ill. col., cm 17, 5x24, 5. Read More
---