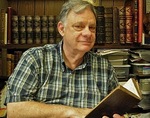 Lighthouse Books, ABAA
Our specialties include Florida history and literature, Americana, literature of the South, military history (including, but not limited to, Civil War, Spanish-American War, World War I, World War II, Vietnam, Korean War), children s literature, antique maps, leather bindings and rare & unusual items. We also have a wide variety of general stock, including a large landscape/gardening section, a great selection of Christian/church history/Bible study titles, Beat literature, fishing, aviation, m
Lighthouse Books, ABAA is a family-owned and operated book shop located near Tropicana Field in downtown Saint Petersburg, Florida. We have been in business more than 35 years. We're open to the public Tuesdays through Saturdays, 10 a.m. to 5 p.m. The proprietor, Michael F. Slicker, is one of about 450 qualified members of the Antiquarian Booksellers Association of America, Inc., and its affiliate the International League of Antiquarian Booksellers. He was also the founding president of the the Florida Antiquarian Booksellers Association and is still an active member and committee chairman.
E-mail Lighthouse Books, ABAA
Overall Seller Rating:
Alibris seller since May 2014
---
Search for books from Lighthouse Books, ABAA Advanced Search
Search 6,300 books from this seller
Spotlight book from Lighthouse Books, ABAA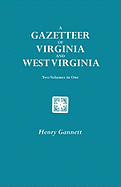 Octavo, black boards, (hardcover), gilt letters, 159, 164 pp. Near-Fine, with former owner embossed stamp.
Featured books from Lighthouse Books, ABAA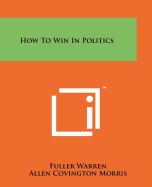 by
Warren, Fuller
$166.50
Signed and Inscribed by Fuller Warren. Octavo, illus. boards, (hardcover), viii, 205 pp. Very Good+, with light edgewear. Illustrated with b& w photos. Contents: Prologue; The Bite of the Political Bug; Talking Your Way Into Office; It Takes Teamwork to Win; You Can't Kid the People--For Very Long; The Candidate of the Futer; Epilogue; Appendix--Getting Out the Right Vote; The Heart and the Brain; A Day with the Candidate; How to Get Your Name in the Paper; Money in Politics; Unbossed and Unled ...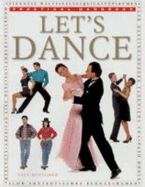 by
Bottomer, Paul
$222.00
Quarto, full-color slick illus. boards, 256 pp. Near-Fine, with former-owner signature, in a Fine dust jacket. "Step-by-step photographs of professional dancers lead the way, accompanied by foot-print diagrams and easy-to-follow directions. Each move is perfectly illustrated so you can just look, learn, and effortlessly follow along...Tips, dance history and syle points help refine your understanding and enjoyment of the dances before you even step on the dance floor..."
---
Real Lace: America's Irish Rich

Binding: Hardcover Publisher: New York: Harper & Row, Publishers, [1973]

Description: Octavo, cream cloth, gilt letters, uncut, xiii, 321 pp. Very Good+, with former-owner signature and slight fading to endpapers, in a Very Good+, price-clipped dust jacket with slight fading to spine. "Here, in this engrossing and often hilarious book, we read of how the Irish, or at least some Irish, emerged--frequently in less than a generation's time--out of poverty into positions of both social and business prominence...In Real Lace for the first time Stephen Birmingham takes up the story of ... Read More

The Fasting Girl: a True Victorian Medical Mystery

Binding: Hardcover Publisher: New York: Jeremy P. Tarcher/Putnam, [2002]

Description: Octavo, burgundy & cream boards (hardcover), gilt letters and decoration to upper cover, 336 pp. Fine (As New), in a Fine (As New) dust jacket. "In 1865, Mollie Fancher of Brooklyn, New York, began suffering unexplained symptoms, including blindness, paralysis, and trances. Thirteen years later, she became in international sensation: fought over by scientists and philosophers; called a psychological miracle and a fraud. Igniting her fame was one remarkable question: How had Mollie lived for six ... Read More

Comeback: the Fall & Rise of the American Automobile Industry

Binding: Hardcover Publisher: New York: Simon & Schuster, [1994]

Description: Octavo, red cloth & grey boards (hardcover), silver letters, 496 pp. Fine, in a Fine dust jacket. Illustrated. "Pulitzer Prize-winners Paul Ingrassia and Joseph B. White take us into the boardrooms, the executive offices, and the shop floors of the auto business to reconstruct, in riveting detail, how America's premier industry stumbled, fell, and picked itself up again. Bigger-than-life characters--Lee Iacocca, Henry Ford II, Don Petersen, Roger Smith, Bob Lutz, among many others--leap off the ... Read More

Binding: Hardcover Publisher: New York: Viking, [1999]. First American Edition

Description: Octavo, black cloth & orange boards (hardcover), xiv, 232 pp. FIne (As New), in like dust jacket. Illus. with plates, figures, maps, photos, chronologies. "Joyce Tyldesley uses a combination of archaeological, textual, and artistic evidence to provide a detailed discussion of the life and times of Nefertiti, set against the background of the heretical and ephemeral Amarna court. Nefertiti is a radical re-creation and the first full-scale biography of one of the most mysterious, powerful, and ... Read More

Binding: Paperback Publisher: Rockford, Michigan: Eric Greinke, [2004]. First Edition, As Stated,...

Description: Octavo, softbound, 179 pp. Fine (As New). "Written in the form of a memoir, Eric Grinke's humorous service novel Sea Dog does for the United States Coast Guard what No Time for Sergeants and M*A*S*H* did for the Army and Mr. Roberts for the Navy. Based on the author's real experience as a member of a search and rescue team on the Great LAkes in the late 1960s, Sea Dog puts a different face on those times. Written with a wry, ironic humor, this is a coming-of-age story that parallels the ... Read More

Crowns of Glory, Tears of Blood: the Demerara Slave Rebellion of 1823

Binding: Hardcover Publisher: New York: Oxford University Press, 1994

Description: Octavo, navy blue cloth & boards (hardcover), xix, 378 pp. Near-Fine, in a Very Good+ dust jacket with very slight edgewear. "...Tells the riveting story of a pivotal moment in the history of slavery. Studying the complaints brought by slaves to the office of the Protector of Slaves, she reconstructs the experience of slavery through the eyes of the Demerara slaves themselves. Da Casta also draws on eyewitness accounts, official records, and private journals (most notable the diary of John ... Read More

Sketch of the History of the Philadelphia Society for Promoting Agriculture, Prepared for the Celebration of the 150th Anniversary of Its Foundation

Binding: Paperback Publisher: Philadelphia: The Philadelphia Society for Promoting Agriculture, 1935

Description: Octavo, printed grey wrappers (softbound), 52 pp, includes invitations for the celebration. Near-Fine, with slight age darkening to covers and spine, foxing (age darkened spotting) to title page. Read More

Prairie City: the Story of an American Community

Binding: Hardcover Publisher: Tulsa, Okahoma: Council Oak Books, Ltd., [1985]

Description: Octavo, white blind-stamped cloth (hardcover), silver letters, xxiii, 245, viii pp. Near-Fine, with light foxing (age darkened spotting) to page edges. "...A work halfway between history and fiction, Prairie City is the one great book about Oklahoma's settlement. Published initially by Alfred Knopf in 1944, it is a poetic and truthful account of an American community. The author, herself a pjioneer, brings together real events in a fictional composite town she has called Prairie City. The ... Read More

The Linebacker Raids: the Bombing of North Vietnam, 1972

Binding: Hardcover Publisher: London: Arms & Armour Press, [1998]

Description: Octavo, navy blue cloth (hardcover), gilt letters, 224 pp. Fine, in a Fine dust jacket. "The Linebacker Raids of 1972 represent one of the most controversial episodes of the Vietnam War...This book is a concise account of that highly destructive, but deeply controversial, offensive--the United States' last major aerial campaign of the war. The analytical text, backed by maps and extensive appendices, presents a lucid account of the missions and air combat, as well as providing a revealing ... Read More
---