Search for books from Mullen Books, Inc. ABAA / ILAB Advanced Search
Search 52,186 books and 1 music item from this seller
Spotlight book from Mullen Books, Inc. ABAA / ILAB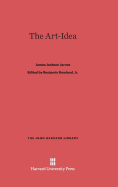 VG. Blue cloth with dustjacket. xxix, 313 pp.
Featured books from Mullen Books, Inc. ABAA / ILAB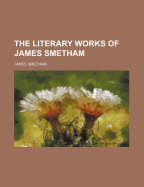 by
Davies, William (Editor)
$20.70
VG. Red publishers' cloth. vii, 288 pp.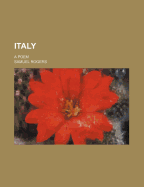 by
Rogers, Samuel
$57.50
Fair. Full gilt tooled leather, front cover hinge broken, it being held on by the chords only. All edges gilt, light to moderate wear to the extremities of the leather, 5 raised bands on spine with black leather label in second compartment, elaborate tooling to the whole. Title-page and fifteen wood-engraved vignettes from drawings by T. Stothard after paintings by E. Landseer, Sir A.W. Callcott, C.L. Eastlake and T. Unwin. 327 pages. A very nice copy which would repair quite nicely.
---
Legends of the Monastic Orders, as Represented in the Fine Arts more books like this

by Jameson, Mrs other copies of this book

Edition: Sixth Edition Binding: Hardcover Publisher: Longmans, Green, and Co, London Date published: 1880

Description: G (Average wear and scuffs to edges esp. along spine; pages may have aged in gutters, some foxing on end pages; otherwise text and illus. are clean. ) 1/2 brown leather with brown cloth spine, gilt letters on spine, gilt top edges, 461 pp., 88 BW woodcuts, 11 duotone etchings. "The Second Series of the Sacred and Legendary Art, " originally begun by British writer Anna Brownell Jameson (1794-1860). Seeks to present and document the artistic depictions of the monks and monasteries across the ... Read More

Ruskin: Rossetti: Preraphaelitism Papers 1854 to 1862 more books like this

by Rossetti, William Michael other copies of this book

Edition: limited Binding: Hardcover Publisher: George Allen, London Date published: 1899

Description: Good (Front and rear outer hinge cloth is splitting at top, front hinge cloth is thin. Top edge gilt, page edges untrimmed as issued. ) Green cloth boards with elaborated gilt embossed design on front cover, tan cloth spine with faded gilt title and design. xx, [2], 327 pp. with 14 illustrations. This is copy No. 228 of 250 large paper copies printed. Printed on watermarked handmade paper by Ballantyne Hanson & Co., Edinburgh & London. Read More

Pre-Raphaelitism and the Pre-Raphaelite Brotherhood (2 Volumes) more books like this

by Hunt, William Holman other copies of this book

Binding: Hardbound Publisher: Macmillan and Co., Limited, London Date published: 1905

Description: VG, a superb set inner front hinge paper on Volume 2 is broken, but cloth holding. Clean and fresh. Original green publishers cloth with gilt monogram on front cover of both volumes. Vol. 1: xxviii, 512 pp. with numerous illustrations in the text. Vol. 2: xiv, 493 pp. with numerous bw illustrations in the text. Top edge gilt on both volumes. A very sturdy, presentable set of this rare book. Very attractive on the shelf. Read More

The Life of J. M. W. Turner, R. a., Founded on Letters and Papers Furnished By His Friends and Fellow Academicians (2 Vols. ) more books like this

by Thornbury, Walter other copies of this book

Binding: Hardcover Publisher: Hurst & Blackett, London Date published: 1862

Description: G (Front board of vol. 1 has separated but is present; one red block is missing from vol. 2's spine; all edges and spines have moderate wear; pages are generally clean and clear. ) 2 vols. Three-quarters marbled boards with dark green leather spines and corners; gilt letters and decorations on the spines; gilt top edges; red blocks for text on spines; total 841 pp. and 7 BW illus. 2 volume-set of Mr. Thornbury's biography of British painter Joseph Mallord William Turner (1775-1851). With 7 ... Read More

The Life of Sir Martin Archer Shee, P.R.a. (2 Volumes) more books like this

by Shee, Martin Archer other copies of this book

Binding: Hardcover Publisher: Longman, Green, Longman, and Roberts, London, England Date published: 1860

Description: Good (ex-library with expected marks plus perforation stamps on title page and pg 1 of both volumes. slight toning to page margins. some wear to spine ends and corners on both volumes, with a strip of cloth missing from top of vol 1 spine and a tear in... Blue cloth. Vol. 1: 443 pp. No illus. Vol. 2: viii, 389 pp. followed by 24 pp. of publishers ads. Read More

Autobiographical Recollections. By the Late Charles Robert Leslie, R.a.; With a Prefatory Essay on Leslie as an Artist and Selections From His Correspondence more books like this

by Taylor, Tom other copies of this book

Binding: Hardcover Publisher: John Murray, London Date published: 1860

Description: VG-, a very solid and pleasing set in original cloth. Original publishers cloth in 2 volumes. Vol. 1: lxxxvii, 255 pp. with frontispiece portrait. Vol. 2: 325 pp. Read More

Epochs of Painting Characterized. a Sketch of the History of Painting Ancient and Modern more books like this

by Wornum, Ralph Nicholson other copies of this book

Edition: New and Enlarged edition Binding: Hardcover Publisher: John Murray, London Date published: 1859

Description: VG, faint odor of old pipe tobacco not bad. Reddish publishers cloth. 579 pp. with 32 pp. of publishers ads at rear. A solid, sturdy copy of a book that lends itself to falling apart due to it's size. Read More

Mrs. Grote a Sketch more books like this

by Eastlake, Lady other copies of this book

Binding: Hardcover Publisher: John Murray, London Date published: 1880

Description: VG, front inner hinge a bit weak. Light blue publishers cloth with gilt title design in center of front cover, beveled edges. vi, [2], 159 pp. A rare biography by Lady Eastlake. Read More

Life of John Gibson, R.a., Sculptor more books like this

by Eastlake, Lady other copies of this book

Binding: Softbound Publisher: Longmans, Green, and Co, London Date published: 1870

Description: Fair (Text block has detached from boards. Cloth worn at extremities. Corners bumped. ) Publisher's red cloth. ix, 255 pp. Frontis illustration. A very uncommon title. A presentation copy from the author, signed Eliz. [abeth] Eastlake, 28 Oct. 1870. Read More
---