Search for books from Harlow McMillen Advanced Search
Search 6,664 books from this seller
Spotlight book from Harlow McMillen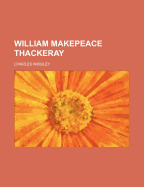 Good Minus. 12mo-over 6¾"-7¾" tall. Cloth. top edge ring stain not affecting pps and fairly light from p 137 on. Original review copy slip enclosed (Price $1.00! ! ) 253p. index.
Featured books from Harlow McMillen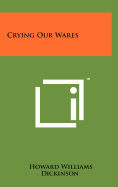 by
Dickinson, Howard W.
$2.00
Good. 8vo-over 7¾"-9¾" tall. 308p. cover soil, cloth. G.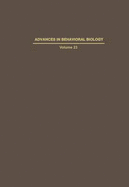 by
Nandy, Kalidas And Ira Sherwin (Eds)
$4.00
Very Good in Good Plus jacket. 8vo-over 7¾"-9¾" tall. Vol. 23 Advances in Behavioral Biology. 307p. illus. index. dj edge tear.
---
Judge Haliburton's Yankee Stories

Edition: First Edition Binding: Hardcover Publisher: Lindsay & Blakiston,, Philadelphia Date published: 1844

Description: Fair. 8vo-over 7¾"-9¾" tall. 192p. illus. Title page loose. Covers worn. Rear cover splitting along spine. Signatures pulling. foxing. Read More

The Manufacture of Rubber Goods. a Practical Handbook for the Use of Manufacturers, Chemists and Others

Binding: Hardcover Publisher: Charles Griffin,, London Date published: 1909

Description: Good Plus. 8vo-over 7¾"-9¾" tall. 236p. illus. index + ads. Ex. lib. tear bottom spine edge. Read More

Notions of the Americans Picked Up By a Travelling Bachelor 2 Volumes

Binding: Full-Leather Publisher: Carey, Lee & Carey,, Philadelphia Date published: 1833

Description: Good. 12mo-over 6¾"-7¾" tall. 340 and 359p. Leather worn. covers loosened Vol 1. labels missing Foxing. G. Read More

Travels in the United States of America Commencing in the Year 1793 and Ending in 1797 With the Author's Journals of the Two Voyages Across the Atlantic

Binding: Full-Leather Publisher: J. Johnson, London Date published: 1802

Description: Fair. 8vo-over 7¾"-9¾" tall. 214p. Foxing. Boards worn and detached, leather spine worn and chipped away. plate and 1876 note inside cover. Another bookplate rear cover No end papers, Read More

Two Years' Residence in the New Settlements of Ohio, North America With Directions to Emigrants

Binding: Hardcover Publisher: Readex Microprint Date published: 1966

Description: Very Good Plus. 12mo-over 6¾"-7¾" tall. Reprint of 1835 original. 189p. VG+ Read More

A Year's Residence in the United States of America. Part 1 (of 3)

Binding: Hardcover Publisher: Clayton & Kingsland,, NY Date published: 1819

Description: Fair. 12mo-over 6¾"-7¾" tall. 134p. Original boards cover with ads for English seeds from author's store. Stained and darkened. Corner edge pages water stain. foxed throughout Backstrip chipping, boards edge worn. Read More

Diary and Correspondence of John Evelyn. 4 Volumes (Complete)

Binding: Hardcover Publisher: Henry G. Bohn, London Date published: 1859

Description: Good Plus. 12mo-over 6¾"-7¾" tall. New edition in 4 volumes. Bohn's Historical Library VG-edge wear, fray. Vol. I edge tear spine top rear. Vol. II shaky, hinge weak. Name stamp endpaprs after ads and blind stamp title pages. illus. Read More

Paisley Weavers of Other Days. the "Pen' Folk" &C

Binding: Hardcover Publisher: Alex Gardner,, Paisley Date published: 1876

Description: Good Plus. 12mo-over 6¾"-7¾" tall. 2 volumes in one 172p; 67p. Bevelled cloth, edge wear, light spotting, hinge starting. Read More

European Life and Manners: in Familiar Letters to Friends. 2 Volumes

Binding: Hardcover Publisher: Charles C. Little and James Brown,, Boston Date published: 1850

Description: Good Minus. 8vo-over 7¾"-9¾" tall. 379p; 414p. Owners' names, bookplate removed. Vol. 1 signature pulling. Foxing, spine torn and chip. pieces missing backstrip shaky. Vol. 2 edge wear as with vol. 1. This volume VG. Read More
---