Search for books from Howard Karno Books, Inc. Advanced Search
Search 2,629 books from this seller
Spotlight book from Howard Karno Books, Inc.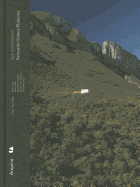 159p. b/w and color plates, port., bio. /chron., cat., color pict. fldg. wrps. 25.5cm. This book is a review of the work of Bernardo Gomez Pimienta from the foundation of his office nearly a decade ago, showing the progression of the interests and concerns of the study and its manifestation at various scales, whether in furniture, buildings or developments. Built work and projects have a simple shape rational thought and readable seeking an emotional experience of space and object.
Featured books from Howard Karno Books, Inc.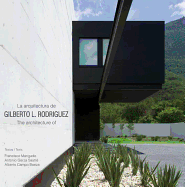 by
Grayson Trulove, James (Ed. )
$81.00
Prólogo = Forword: Francisco Mangado. Introducción = Introduction: Antonio Garza Sastré. Ensayo Casa BC-BC House Essay: Alberto Campo Baeza. 128 pages. color plates, plans, elevations, bio. /chron., color pict. d.j. 23x23 cm. CONTENTS: Prólogo--Introducción--Proyectos--Ensayo Casa BC--Proyectos en Proceso y Concursos--Selección de Proyectos--Perfil del Despacho--Créditos--Casa CG--Torre Miravalle--Casa y Pabellón Elizondo--Casa del Tec 167--Discoteca Vashiva--Calzada 3ceruno--Casa emn Palmillas ...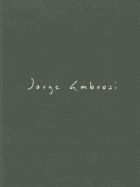 $56.00
Textos: Miquel Adrià, Xavier Monteys, Diego Ricalde. 104 pages. b/w and color plates, plans, bio., wrps. OCLC: 887974596. 24 cm. Not that long ago architects would draw every brick and every tile to ensure total control of what was to be built: today Jorge Ambrosi remains one such architect. In the value he assigns to drawings there is a way of thinking and building that accommodates time and space at once, and it is this characteristic that the book captures. With texts by Miquel Adrià, Xavier ...
---
Abracadabra: Mexican Toys more books like this

Binding: Paperback Publisher: Amaroma Ediciones; University of New Mexico Press, México, D. F Date published: 2002 ISBN-13: 9780890134238 ISBN: 0890134235

Description: 120 pages. color plates, color pict. frontis., cat., gold stamping on boards and spine, color pict. wrps. 26 cm. A study of the magical, symbolic and religious origins of the Mexican toys and games, illustrated with extraordinary color photographs of selected pieces of colorful and traditional folkart. Read More

Che Guevara: Una Vida Revolucionaria. Novela Gràfica more books like this

by Anderson, Jon Lee; José Hernández other copies of this book

Binding: Hardcover Publisher: Sexto Piso Editorial; Consejo Nacional de la Cultura y las Artes, CONACULTA, México, D. F Date published: 2015

Description: Libro 2, Cuba. 168 pages. color plates, draws., illus. endpapers, color pict. boards. 24 cm. Grafic novel of "The biography by Jon Lee Anderson, "Che Guevara: A Revolutionaryn Life", considered as the best and the most complete, had among many virtues, privileged access to the Che diaries and other materials that no journalist had ever been able to consult. In this graphic novel adaptation by the great caricaturist, graphic novelist and political cartoonist José Hernández, the life and work of ... Read More

Guatemala's Masks and Drama more books like this

by Pieper, Jim other copies of this book

Binding: Hardcover Publisher: Pieper and Associates Inc, Torrance, CA, USA Date published: 2006

Description: 283p. color plates, sources, references, HB w/pict d.j. 24cm x 31cm. Read More

El Calendario Azteca Y Otros Monumentos Solares more books like this

by Matos, Eduardo And Felipe Solis other copies of this book

Binding: Hardcover Publisher: Conaculta-Instituto Nacional de Antropologia e Historia, México, D. F Date published: 2004

Description: 164 pages. b/w and color plates, illustrations, hardbound, dust jacket. 30x30 cm. LIMITED EDITION OF 1000 COPIES. Read More

America's Collectible Cookbooks: the History, the Politics, the Recipes more books like this

by Dusablon, Mary Anna other copies of this book

Binding: Hardcover Publisher: Ohio University Press, Athens, OH Date published: 1994

Description: (Fine in dust jacket) xv, 214 pages. b/w plates, glos., bibliographical references (pages 197-202) and index, boards, color pict. d.j. 27 cm. Offers brief profiles of the most influential cookbook authors, gathers selected recipes from cookbooks of the past, and defines old cooking terms. Contents: A genuine American cookbook--Manuscript cookbooks--Early New England classics--The great western expansion--Teaching the American tradition--Little cookbooks with motives, ulterior and avowed--The ... Read More

Art in Latin American Architecture more books like this

by Damaz, Paul F. other copies of this book

Binding: Hardcover Publisher: Reinhold, New York Date published: 1963

Description: Preface by Oscar Niemeyer. 232p. b/w and color plates, illus., ports., bibl., ind., d.j. 26 cm. Read More

Nybyggerliv Blandt Meskito-Indianere more books like this

by Werner, B other copies of this book

Binding: Hardcover Publisher: Gyldendalske Boghandel, Nordisk Forlang Date published: 1904

Description: 284p. b/w illus., ind., illus, endpapers, marbled boards w/ quarter calf. 15.5cm x 22cm. Rather scarce Norwegian work on Nicaragua and Mosquito Indians. Danish text. Read More

Tortillas for the Gods. a Symbolic Analysis of Zinacanteco Rituals more books like this

by Vogt, Evon Z. other copies of this book

Binding: Hardcover Publisher: Harvard University Press, Cambridge, Mass., London Date published: 1976 ISBN-13: 9780674895546 ISBN: 0674895541

Description: 234p. b/w plates, illus., tbls., grphs., frontis, d.j. 24 cm. Read More

Benighted Mexico more books like this

by Smith, Randolph Wellford other copies of this book

Publisher: John Lane Company, New York Date published: 1916

Description: 390p. chron. 21cm. Read More
---