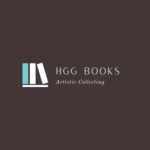 HGG Books
HGG Books specializes in art and illustrated books. Feel free to check with us if there is something specific you are looking for. Pieces are accurately described and shipped carefully to our customers.
HGG Books carefully curates our inventory. Each book is described well, so you can feel confident making a purchase. All purchases are shipped quickly and carefully packaged. We take the art of book collecting and being a bibliophile seriously.
E-mail HGG Books
Overall Seller Rating:
Alibris seller since October 2020
---
Search for books from HGG Books Advanced Search
Search 1,300 books from this seller
Spotlight book from HGG Books
Smudges to dustjacket, clean and. Illustrated dustjacket. This large volume does justice not only to the 124 color and 116 b & w reproductions but to the multitude of family, friends, artists, critics, and historians who have written, not always kindly, about Pierre-Auguste Renoir (1841-1919), and whose comments, as well as Renoir's own letters and writings have all been represented here. First Park Lane Edition, first printing (with complete letter line). About 10 1/4 x 13 1/2 inches, 386 ...
Featured books from HGG Books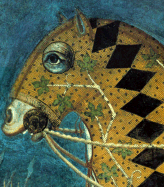 by
Chelazzi Dini, Giulietta; Angelini, Alessandro; Sani, Bernardina
$69.99
Clean copy with small scuffing t. Illustrated dustjacket. Size: 13" by 11"; Sienese Painting, massive coffee table book with beautiful plates throughout. First Edition. 472pp with 389 illustrations, 247 in colour. In informative essays and lavish illustrations, the authors trace the evolution of Sienese painting and its influences through the centuries, addressing social, historical and above all stylistic concerns. Great masters, such as Duccio di Buoninsegna, Simone Martini and the ...
by
Davidson, Marshall; Stillinger, Elizabeth
$14.99
Small scuffing to illustrated du. Illustrated dustjacket. Size: 12 1/2" by 9 1/2"; The American Wing, from the Metropolitan Museum of Art 1985. Attractively illustrated coffee table book. In very good condition.
---
Travis Conrad Erion: Paintings & Drawings

Edition: First Edition Binding: Hardcover Publisher: Rose Fredrick Fine Art Publishing Date published: 2011-12-15 ISBN-13: 9780962688126 ISBN: 0962688126

Description: Clean unread copy. Illustrated dustjacket. Size: 12" by 9 1/2"; Travis Conrad Erion by Richard Vine, published by Actian Press in 2007. Clean copy in unread condition with original dustjacket. Synopsis: In cooperation with Actian Press, Rose Fredrick Fine Art Publishing is proud to offer this fine publication examining the paintings of Colorado artist Travis Erion. Written by Richard Vine, the prose eloquently delves into the metaphor-rich work of the artist, discovering connections with the ... Read More

condition:

Book:

Seller Name & Rating:

HGG Books, NY, USA

Printed Stuff: Claes Oldenburg a Catalogue Raisonne

Edition: 1st Binding: Hardcover Publisher: Hudson Hills Date published: 1997-09-02 ISBN-13: 9781555951238 ISBN: 1555951236

Description: Clean bright unread. Illustrated dustjacket. Size: 12 1/4" by 9 1/2"; Hard Cover. Condition: Near Fine. Dust Jacket Condition: Near Fine. A Catalogue Raisonné 1958-1996. 381 colorplates, 52 duotone illustrations, 55 black-and-whites. 453 pages. Read More

condition:

Book:

Seller Name & Rating:

HGG Books, NY, USA

Beyond Sacred: Painting From Australia's Remote Aboriginal Rare Oversized Monograph

Edition: First Edition Binding: Hardcover Publisher: Hardie Grant Date published: 2009-04-07 ISBN-13: 9781740665704 ISBN: 1740665708

Description: Very good nearly unread conditio. Art double folded jacket. Size: 13 1/2" by 9 3/4"; Rare Beyond Sacred recent painting from Australia's remote Aboriginal communities. 1st edition from 2009. Over sized monograph illustrated with 100's of plates. Measures 13 1/2" by 9 3/4". Read More

condition:

Book:

Seller Name & Rating:

HGG Books, NY, USA

L'Art De Byzance Rare in Original Slipcase(L'Art Et Les Grandes Civilisations)

Language: French Edition: First Edition Binding: Library Binding Publisher: Citadelles et Mazenod Date published: 1981-01-01 ISBN-13: 9782850880117 ISBN: 2850880116

Description: Unread text, in original slipcas in Slipcase and illustrated dustjac jacket. Size: 12 1/2" by 10"; The Art of Byzantium massive tome in original slipcasePublished by Citadelles et Mezanod as part of their art of the great civilizations series. Check out our other listings for more in the series. The main stages of Byzantine civilization and art, from the beginnings to the end of the Empire in 1453; with the collaboration of Giustina OSTUNI for the study of the main monuments. Superb book ... Read More

condition:

Seller Name & Rating:

HGG Books, NY, USA

L'Art Classique Et Baroque Rare in Original Slipcase

Edition: First Edition Binding: Hardcover Publisher: Citadelles et Mezanod Date published: 1992 ISBN-13: 9782850881213 ISBN: 285088121X

Description: Unread text, in original slipcas in Slipcase and illustrated dustjac jacket. Size: 12 1/2" by 10"; Decorative art in Baroque Europe massive tome in original slipcasePublished by Citadelles et Mezanod as part of their art of the great civilizations series. Check out our other listings for more in the series. Read More

condition:

Seller Name & Rating:

HGG Books, NY, USA

Edition: First Edition Binding: Hardcover Publisher: Viking

Description: Very Good. Catch Me a Colobus by Gerald Durrell. 1st Edition published by Viking in 1972. Clean copy in original dustjacket. Read More

condition:

Book:

Seller Name & Rating:

HGG Books, NY, USA

Broadway: the American Musical

Edition: First Edition Binding: Hardcover Publisher: Bulfinch Date published: 2004-10-13 ISBN-13: 9780821229057 ISBN: 0821229052

Description: Clean and bright copy. Illustrated dustjacket. Size: 11 1/2 by 10"; Broadway the American Musical by Michael Kantor and Laurence Maslon. Published by Bulfinch in 2004. Massive coffee table book, fully illustrated. Measures 11 1/2 by 10"In very good condition, clean inside and out. Read More

condition:

Book:

Seller Name & Rating:

HGG Books, NY, USA

Fragrance Bottle Masterpieces Rare Volume

Edition: First Edition Binding: Hardcover Publisher: Schiffer Pub Ltd Date published: 1996-09-01 ISBN-13: 9780887409851 ISBN: 0887409857

Description: Clean unread condition. Illustrated dustjacket. Size: 12" by 9"; Fragrance Bottle Masterpieces by Joanne Dubbs Ball and Dorothy Hehl Torem. Beautiful coffee table book. Published by Schiffer in 1996. Rare work. Measures 12" by 9". In very good condition, clean inside and out. Read More

condition:

Book:

Seller Name & Rating:

HGG Books, NY, USA

American Art: a Cultural History

Edition: First Edition Binding: Hardcover Publisher: Abrams Date published: 2000-09-01 ISBN-13: 9780810942141 ISBN: 0810942143

Description: Clean unread condition. Illustrated dustjacket. American Art, A Cultural History, rare in unread condition by David BjelajacIn this provocative new survey of American painting, sculpture, photography, and architecture, David Bjelajac dismisses both the idea of an evolutionary development of styles and a uniquely American way of seeing. Instead, showing the interrelation of art, politics, and social change, he encourages readers to look at artworks from the point of view of contemporaneous ... Read More

condition:

Seller Name & Rating:

HGG Books, NY, USA
---