Search for books from Atticus Books Advanced Search
Search 5,026 books from this seller
Spotlight book from Atticus Books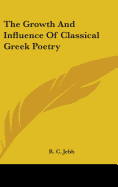 Very Good. No Jacket. Original edition with former owner's book plate on the front free end-paper.
Featured books from Atticus Books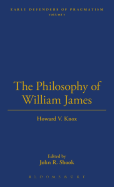 by
Knox, Howard V.
$23.00
As New. No Jacket. ( = H2145EE)Still in the shrink wrapping. Amazon list price $215.00.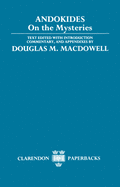 by
Andokides; Macdowell, Douglas
$41.00
Very Good. No Jacket. H8258AAA-Former owner's name on front free end paper. A nice clean copy, "A more intimate and vivid glimpse of Athenian political life during and directly after the Peloponnesian War is provided by the speech of Andokides On the Mysteries than by any other work: it is also a major source of legal and prosopographical information, and an important specimen of Attic prose style in the most crucial period of its development. Despite this it has been unduly neglected in ...
---
The Psychology of Female Violence: Crimes Against the Body ((((Hardcover Edition))))

Edition: 1st Edition Binding: Hardcover Publisher: Philadelphia, Pennsylvania, U.S.A. : Brunner-Routledge Date published: 2001 ISBN-13: 9780415126748 ISBN: 0415126746

Description: Very Good in Very Good jacket. "Exploring the psychology of violent and criminal women, this text draws upon psychodynamic and criminological perspectives of female offending, and the link between childhood experience and adult behaviour is expounded. The book is divided into three sections focusing upon violence against the self, maternal abuse and violence against others. Some of the topics include: self-harm; eating disorders; physical abuse of children; women who kill their children; ... Read More

Watching Youtube: Extraordinary Videos By Ordinary People. ((((Hard Cover Edition))))

Edition: 1st Edition Binding: Hardcover Publisher: North York, ON, Canada: University of Toronto Press Date published: 2010 ISBN-13: 9781442641457 ISBN: 1442641452

Description: Very Good. No Jacket. ". "An anonymous musician plays Pachelbel's Canon on the electric guitar in a clip that has been viewed over sixty million times. The Dramatic Gopher is viewed over sixteen million times, as is a severely inebriated David Hasselhoff attempting to eat a hamburger. Over 800 variations, parodies, and parodies-of-parodies are uploaded of Beyonce Knowles' Single Ladies dance. Tay Zonday sings Chocolate Rain in a video viewed almost forty million times and scores himself a ... Read More

The Louisiana Purchase/La Cession De La Louisiane: a History in Maps, Images, and Documents

Edition: 1st Edition Binding: Hardcover Publisher: Baton Rouge, Louisiana, U.S.A. : Louisiana State Univ Pr Date published: 2003 ISBN-13: 9780807129630 ISBN: 0807129631

Description: As New. No Jacket. " U.S.A. : Louisiana State Univ Pr, 2003. Hardcover. Book Condition: As New. No Jacket. 1st Edition. This is a CD only. "It is sealed, brand new. A comprehensive resource for teachers, students, and the general browser, this easy-to-use multimedia CD-ROM tells the story of the greatest land deal in the Atlantic world through rare maps, documents, and images digitized from the rich collections of Louisiana archives, museums, and libraries. The story begins in the 1780s and ... Read More

The Palfrey Notebook: Records of Study in Seventeenth-Century Cambridge

Edition: 1st Edition Binding: Hardcover Publisher: Boydell Press; annotated edition Date published: 2011 ISBN-13: 9781843836667 ISBN: 1843836661

Description: Very Good. No Jacket. List price Amazon-$130.00. A heavy volume of 818 pages that will require additional postage for destinations outside of the USA. "The Palfrey Notebook is a unique survival from the early seventeenth century. Compiled in around 1623 by George Palfrey of Sidney Sussex College, Cambridge, probably as a record of his studies for his Master's degree, it covers many of the widely-used texts of the period. Although primarily devoted to a detailed evaluation of Aristotelian ... Read More

Juan Esquivel: a Master of Sacred Music During the Spanish Golden Age: a Master of Sacred Music During the Spanish Golden Age

Edition: 1st Edition Binding: Hardcover Publisher: Boydell Press Date published: 2010 ISBN-13: 9781843835875 ISBN: 1843835878

Description: Near Fine. No Jacket. List price-$99.00 Amazon. "Juan Esquivel was a cathedral choirmaster and composer, active in Spain during the period c.1580-c.1623 in which all aspects of the arts flourished, and one of the few peninsular composers of his generation to see his works published. He is known to have produced three large volumes of sacred polyphony-masses, motets, hymns, psalms, magnificats, and Marian antiphons-under the titles Liber primus missarum, Motecta festorum((both published 1608) ... Read More

Lettering the Self in Medieval and Early Modern France

Edition: 1st Edition Binding: Hardcover Publisher: D.S. Brewer Date published: 2010 ISBN-13: 9781843842316 ISBN: 1843842319

Description: Near Fine. No Jacket. List price Amazon-$99.00."Lettering the Self argues that letters in medieval and early-modern France reveal the contours of the pre-modern self. Letters in this period were complicated compositions which, in addition to their administrative and artistic functions, represented the self in relation to its various others: social superiors and subordinates; friends and lovers; teachers and students; allies and adversaries; patrons and supplicants. These relationships were ... Read More

Art, Faith and Place in East Anglia: From Prehistory to the Present

Edition: 1st Edition Binding: Hardcover Publisher: Boydell Press; Date published: 2012 ISBN-13: 9781843837442 ISBN: 1843837447

Description: Very Good. No Jacket. "The relationship between religious or spiritual artworks and the locality where such objects are made and used is the central question this volume addresses. While it is a well-known fact that religious artworks, objects and buildings can have a power or agency of their own (iconoclasm, the violent defacement of an object which paradoxically testifies to the fear and loathing it has generated, being an extreme example), the sources of this power are less well understood. ... Read More

All the Gods: Benjamin Britten's Night-Piece in Context

Edition: 1st Edition Binding: Hardcover Publisher: United Kingdom: Plumbago Books Date published: 2007 ISBN-13: 9780954012380 ISBN: 0954012380

Description: Very Good. No Jacket. ( G Rm)"Peter Pears once described Benjamin Britten as `a Greek who worships all the gods'; and in order to come to terms with Britten's music it is necessary to recognize a language deeply embedded in this Western tradition. This book is devoted to Night-piece (Notturno), written for the first Leeds International Pianoforte Competition of 1963. It addresses the work from many points of view: historical, documentary, analytical, formal, kinetic, hermeneutical, and ... Read More

Gustav Holst: Collected Facsimile Edition of Autograph Manuscripts of the Published Workschamber Operas

Edition: 1st Edition Binding: Hardcover Publisher: United Kingdom: Boydell Pr Date published: 2004 ISBN-13: 9780571100064 ISBN: 0571100066

Description: Very Good in Very Good jacket. List price Amazon-$120.00, A folio sized volume that may require additional postage for destinations outside of the USA., "'This handsome volume runs to some 200 pages and is beautifully produced in every respect. It contains full-sized facsimiles of "Savitri" and "The Wandering Scholar", short introductions by the editor and textual collations, giving a detailed comparison of the MSS with the published versions. Holst's musical handwriting was clear and strong, ... Read More
---