Posted August 3, 2015
Check out our new listings of a dozen new books available for purchase
---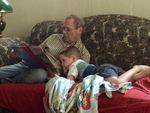 glenn david books
Welcome to Glenn David Books! Glenn, along with help and support of his wife Nancy, specialize in clean, previously owned books. We carry a large selection of American & Military History, Religion, Academic books, Memoirs, as well as Classic Children's books. Service is very important to us. This service continues to give us many repeat customers. We mail all purchases within one business day. Check out our Customer Comments!
E-mail glenn david books
Overall Seller Rating:
Alibris seller since June 2008
---
Search for books from glenn david books Advanced Search
Search 5,039 books from this seller
Spotlight book from glenn david books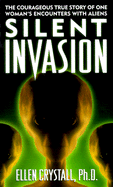 Good. No Jacket Issued. Signed by Author This is a Hard to find book which was signed by author. Soft cover UFO paperback book in Good condition. c1995, Second printing. This book was read but still ready for another read! This book has is bright cover with some light surface wear. Unmarked & clean pages, The spine is smooth. The cover sits up just a bit. 190 pages.
Featured books from glenn david books
by
Walt Disney
$4.50
Very Good. No Jacket Issued. Whitman Big Tell-a-Tale Book in Very Good condition, Authorized Edition. Poems by A. A. Milne. This is a orange hard cover illustrated childrens board. The book's covers are very clean with very little wear. There is some mild wear on board corners. The head and foot of spine have some wear but are not bumped. The edges are very nice as with the spine edge. Our binding is fine and inside the pages are clean, and bright with no writing. unpaginated.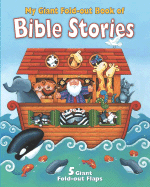 by
Allan Zobel-Nolan
$4.50
Doherty, Paula. Very Good+ No Jacket Issued. This is a great idea for children as a learning tool. Five fold out flaps telling various Bible stories. This large laminated hard cover is in VERY GOOD+ condition with only minor bumps and cover wear. The book is extra strong and the binding is very strong. The spine is square and the covers are bright. Inside the heavy pages are very clean and without writing or inscription. Great buy!
---
The Silver Chalice, the Story of the Cup of the Last Supper more books like this

by Thomas B. Costain other copies of this book

Edition: Book Club (BCE/BOMC) Binding: Hardcover Publisher: Doubleday and Co. Garden City Date published: 1952

Description: Very Good+ in Good+ jacket. Beautiful hard cover book especially for it's age. Book Club Edition. No Date other then copyright 1952. Condition is Very Good+, with a very nice light blue boards, with silver lettering. Binding is good, spine is straight, and the pages are very clean & white. Jacket is Good+, with general wear, wrinkles and small tears. Great book to read. 503 pages. Read More

Paul Patoff more books like this

by F. Marion Crawford other copies of this book

Binding: Cloth Publisher: Houghton Mifflin Co. Date published: 1887

Description: Very Good. No Jacket. Very nice classic in olive cloth hard cover. Flower design and title on front board in black. Gold lettering on spine. Front and back boards are clean. Copyright 1887 no other dates. Title page states Thirteenth Thousand. No jacket. Book condition: Very Good, with very good binding, and nice straight spine. Wear on corners, and also spine head and foot. Top, side and bottom edges have very little wear. Inside the book is very nice with clean pages. No writing or ... Read More

To Appomattox and Beyond, the Civil War Soldier in War and Peace more books like this

by Larry M. Logue other copies of this book

Binding: Hardcover Publisher: Ivan R. Dee Date published: 1996 ISBN-13: 9781566630931 ISBN: 1566630932

Description: Very Good+ in Very Good jacket. Very nice dark blue cloth over gark green boards. American Way Series. This hard cover book is in Very Good + condition. Jacket is in Very Good condition with light wrinkle at bottom of spine. There is a light wrinkle on spine head otherwise great. Remainder dot. Inside fold has been folded, creases remain. Pages are very vice and white. No writing or marks. The Binding is strong, the Spine is straight, and the pages are tight. 159 pages + index. Read More

Put Me in the Zoo (Kellogg's Promotional Edition) more books like this

by Robert Lopshire other copies of this book

Binding: Softcover Publisher: Beginner Books Date published: 1988 ISBN-13: 9780679844839 ISBN: 067984483X

Description: Very Good+ No Jacket. " I Can Read It All By Myself" This is a soft cover Paper Back, "Kellogg's Promotional Edition" in Very Good+ condition. The covers are very bright and 98% clean with the exception of a very small stain on the front cover. The binding is very tight, and the spine is nice and straight. There are two initials on the inside free page, but only 1/4" tall. The inside pages are very clean and very white. NO writing or marks. These pages are still tight, and the color ... Read More

The Thief of Castle Grayskull, Masters of the Universe Read Along Book more books like this

by Roger McKenzie other copies of this book

Binding: Softcover Publisher: Mattel, Inc. Date published: 1984

Description: Fred Carrillo. Very Good+ No Jacket. " Kid Stuff Records and Tapes DBR 240" This is the read along book with the 45 rpm record. The book is in a printed wrapper, with very clean covers. The condition is Very Good +, no jacket. The bottom edge has a little edge wear. There is NO writing inside or out in this edition. The ( stapled) binding is holding very well, and the pages are in great shape. No tears or wrinkles. Fred Carrillo, the illustrator, did a wonderful job on the brightly colored ... Read More

The Bobbsey Twins in the Country #2343 more books like this

by Laura Lee Hope other copies of this book

Binding: Hardcover Publisher: Whitman Publishing Co. Date published: 1950

Description: Janet Laura Scott. Near Fine in Near Fine jacket. This is a wonderfully illustrated red hard cover Young Readers Whitman book. Copyright 1950 no other dates. The condition of the book is Near Fine with just a touch of wear at ends and a mild bump at back lower corner. This cover looks new with very bright colors. Hard to believe after all these years. The Dust Jacket is in Near Fine condition. There is very, very small tears at the upper corners. There is also a light wrinkle and a very small ... Read More

Young Heroes of the Bible, a Book for Family Sharing more books like this

by Kirk Douglas other copies of this book

Edition: First Edition Binding: Cloth and Board Publisher: Simon and Schuster Date published: 1999 ISBN-13: 9780689814914 ISBN: 0689814917

Description: Dom Lee. Fine in Near Fine jacket. This is an absolutely beautiful Childrens Bible Story Book. It is of the highest quality and design. It is the First Edition, and First Printing of this book. This hard cover book is for Young Readers and would be a fine gift, or to add to your Children's Book Collection. The condition of the book is Fine, and the dust jacket is Near Fine. The cover is burgandy cloth over burgandy boards in very clean condition. The binding is tight and the spine is straight. ... Read More

The House on the Point, a Tribute to Franklin W. Dixon and the Hardy Boys more books like this

by Benjamin Hoff other copies of this book

Edition: First Edition Binding: Cloth Publisher: Si. Martins Minotaur Date published: 2002 ISBN-13: 9780312301088 ISBN: 0312301081

Description: Near Fine. No Jacket. This is a blue cloth hard cover book with gold lettering on the spine. It is a Young Reader's Mystery book. This is the First Edition of this book, and the First Printing. This book also has an illustrated band around the book. no jacket. The condition of the book is Near Fine. This book is very attracctive with a very clean cover, and a tight binding. The spine is straight, andthe pages are very tight. Look's unread. Inside the book there is no writing or marks. This is ... Read More

What Would Jesus Do? Retold for Children more books like this

by Helen Haidle & Charles M. Sheldon other copies of this book

Binding: Laminated Pictorial Boards Publisher: Gold n Honey Books, Sisters, Oregon Date published: 1997 ISBN-13: 9781576730539 ISBN: 1576730530

Description: KIp Richmond. Very Good+ No Jacket Issued. This is a beautiful Laminated Illustrated Hard Cover Children's book. These covers are very nice and clean, great for a gift. This is a twist from the original adult story. " What happens when a small-town pastor and a handful of children choose to live the way Jesus would? " from "In His Steps". The condition of this hard cover book is Very Good+ to Near Fine. No jacket. The binding is great, and the spine is straight. There are no spine lines. ... Read More
---