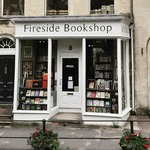 Fireside Bookshop
8 Rowcroft, Stroud, GLOUCESTERSHIRE GL5 3AZ GBR
+44 (0)11453 764500
Directions to Fireside Bookshop
Booksellers since 1980 we offer a professional service supplying second-hand, new, academic and antiquarian books on the Humanities and Social Sciences and other subjects.
Fireside Bookshop is based in Stroud, Gloucestershire. We are open 10am-5pm Wednesday to Saturday. For out of hours enquiries please email [email protected] or phone 07815500772. An ever increasing selection of our stock of antiquarian, academic and secondhand books is listed on our online store The Humanities Bookstore with full search facilities and secure online purchasing. We are always interested in buying books in our specialist fields and quality books in all subject areas, and can travel to view anywher
E-mail Fireside Bookshop
Overall Seller Rating:
Alibris seller since November 2009
---
Search for books from Fireside Bookshop Advanced Search
Search 17,631 books from this seller
Spotlight book from Fireside Bookshop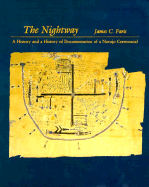 Very Good. Size: 4to-over 9¾"-12" tall; Type: Book The Nightway chant is a Navajo healing ceremonial that extends over several days and incorporates songs, prayers, sandpaintings and the use of sacred material objects such as masks. This is the first substantive study of the ceremonial in fifty years, the text traces the history and genealogies of Nightway medicine men together with the history of the recording and documentation of the chantway by non-Navajo observers. 22 colour plates of ...
Featured books from Fireside Bookshop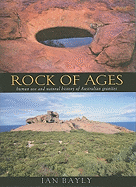 by
Bayly, Ian
$27.36
Like New in Like New jacket. Size: 4to-over 9¾"-12" tall; Type: Book This guide to the natural history of Australian granites considers their history, biology, beauty and recreational potential. It covers the importance of protecting their ecosystems, and how unusual they are as habitats for plants and animals.132pp.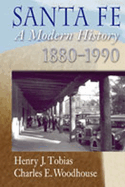 by
Tobias, Henry Jack; Woodhouse, Charles E.
$23.89
Like New in Like New jacket. Size: 8vo-over 7¾"-9¾" tall; Type: Book Of interest to specialists in the fields of sociology, western and urban history, ethnic studies, political science and pluralistic social relations. From 1880, when the railroad reached Santa Fe, to the early 1990s, the city was transformed from a territorial outpost to a modern community. This book focuses on what changes over the past 110 years have meant to the city's inhabitants. The result is a readable, captivating ...
---
American Cities Vol. 2: a Bibliography

Edition: UK edition Binding: Paperback Publisher: Nova Science Publishers, Incorporated Date published: 2001 ISBN-13: 9781560729617 ISBN: 1560729619

Description: Like New in No d/j as Published jacket. Size: 4to-over 9¾"-12" tall; Type: Book Covers Baltimore, Boston, Chicago, Dallas, Denver, Houston, Los Angeles, Miami. Author Index and Title Index.362pp. Read More

condition:

Book:

Seller Name & Rating:

Fireside Bookshop, GLOUCESTERSHIRE, UNITED KINGDOM

Edition: First Edition Binding: Cloth Publisher: National Museums of Scotland Publishing Date published: 2001 ISBN-13: 9781901663624 ISBN: 1901663620

Description: Very Good in Very Good jacket. Size: 4to-over 9¾"-12" tall; Type: Book Examines the history, design and function of various Scottish homes, their cultural context within the country's heritage and how they should be cared for.128pp. Read More

condition:

Book:

Seller Name & Rating:

Fireside Bookshop, GLOUCESTERSHIRE, UNITED KINGDOM

Some Contemporary Problems of Condensed Matter Physics (Contemporary Fundamental Physics Ser. )

Edition: First Edition Binding: Cloth Publisher: Nova Science Publishers, Incorporated Date published: 2000 ISBN-13: 9781560728894 ISBN: 1560728892

Description: Very Good in No d/j as Published jacket. Size: 4to-over 9¾"-12" tall; Type: Book This text contains eight works on some contemporary problems of condensed matter physics, contributed by researchers from Argentina, Cuba, Mexico, Spain, Germany and the U.S. The topics include the spectrum of quasiregular heterostructures; tailoring empirical tight-binding models for semiconductor. 252pp. Read More

condition:

Book:

Seller Name & Rating:

Fireside Bookshop, GLOUCESTERSHIRE, UNITED KINGDOM

Bright Splinters of the Mind: a Personal Story of Research With Autistics Savant

Edition: First Edition Binding: Cloth Publisher: Jessica Kingsley Publishers Date published: 2001 ISBN-13: 9781853029318 ISBN: 1853029319

Description: Very Good in Very Good jacket. Size: 8vo-over 7¾"-9¾" tall; Type: Book Not only a thorough exploration of autistic gifts, also a book which reaches radical conclusions on the very nature of talent and its relationship to intelligence. Slight dent to right hand edge of front board, and to right hand edge of spine, d/j similarly slightly dented.188pp. Read More

condition:

Book:

Seller Name & Rating:

Fireside Bookshop, GLOUCESTERSHIRE, UNITED KINGDOM

Crusoe's Footprints: Cultural Studies in Britain and America

Edition: First Paperback Edition Binding: Paperback Publisher: Routledge Date published: 1990 ISBN-13: 9780415902847 ISBN: 0415902843

Description: Good. Size: 8vo-over 7¾"-9¾" tall; Type: Book An introduction to the field of cultural studies, which charts the subject's development in both Britain and the USA. The text investigates the establishment of cultural history, and examines the contribution of structuralism, deconstruction, psychoanalysis, phenomenology and critical theory. Slightly twisted.212pp. Read More

condition:

Book:

Seller Name & Rating:

Fireside Bookshop, GLOUCESTERSHIRE, UNITED KINGDOM

Edition: First Edition Binding: Cloth Publisher: Encounter Books Date published: 2001 ISBN-13: 9781893554368 ISBN: 1893554368

Description: Very Good in Very Good jacket. Size: 8vo-over 7¾"-9¾" tall; Type: Book In this unauthorised biography, the most authoritative ever written about the controversial Supreme Court Justice, Andrew Peyton Thomas (no relation) explores Clarence Thomas' remarkable rise from a childhood of poverty in segregated Georgia to the nation's highest court. In his attempt to understand what drives the elusive and sometimes enigmatic Justice, the author located and conducted the first-ever interview with ... Read More

condition:

Book:

Seller Name & Rating:

Fireside Bookshop, GLOUCESTERSHIRE, UNITED KINGDOM

Twentieth-Century Indian Sculpture

Binding: Cloth Publisher: Marg Publications Date published: 2000 ISBN-13: 9788185026497 ISBN: 8185026491

Description: Very Good in Very Good jacket. Size: Folio-over 12"-15" tall; D/J in Protective Wrapper Type: Book The most significant trends, tendencies and breakthroughs in the use of the sculptural medium are analysed in this volume along with a sampling of the works of individual artists. The first section has essays by young Indian art historians, critics and theorists on trends in mainstream sculpture of the 1980's and '90's. Section II critically reviews the notion of mainstream 'avant garde' in the ... Read More

condition:

Book:

Seller Name & Rating:

Fireside Bookshop, GLOUCESTERSHIRE, UNITED KINGDOM

The Best Plays of 2000-2001 (Theater Yearbook: the Best Plays of...Ser., Vol. 82)

Edition: Revised edition Binding: Cloth Publisher: Limelight Editions Date published: 2002 ISBN-13: 9780879109684 ISBN: 0879109688

Description: Very Good in Very Good jacket. Size: 8vo-over 7¾"-9¾" tall; D/J in Protective Wrapper Type: Book 82nd Edition. Featuring essays on the year's 10 best plays. Corner of front board slightly bumped.444pp. Read More

condition:

Book:

Seller Name & Rating:

Fireside Bookshop, GLOUCESTERSHIRE, UNITED KINGDOM

Robotics: a Bibliography With Indexes

Edition: First Edition Binding: Cloth Publisher: Nova Science Publishers, Incorporated Date published: 2002 ISBN-13: 9781590332962 ISBN: 1590332962

Description: Like New in No d/j as Published jacket. Size: 8vo-over 7¾"-9¾" tall; Type: Book Robotics has worked its way from science fiction to science without the fiction to widespread applications not only in manufacturing but in medical research and other fields as well. Progress had been accelerated by the faster-than-light advances in miniaturisation. This book provides important citations, primarily to the book literature, with access through author, subject and title indexes.232pp. Read More

condition:

Book:

Seller Name & Rating:

Fireside Bookshop, GLOUCESTERSHIRE, UNITED KINGDOM
---