Posted January 29, 2016
After working in and owning a bookstore for 20 years, I just sell online. It is still fun being out on the hunt for good books and such a thrill to sell them all over the world. What a brave new world in a good sense.
---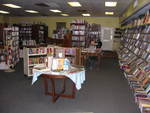 Fireside Books
We were a general bookstore for many years and have moved just online. We stock mostly hardbacks in the best condition we can find. We have lots of fiction, biography, history, and many other subjects. We hope you give us a look.
We were an old style real brick and mortar bookstore that has been online since 1998 and have recently gone strictly virtual. We choose our books carefully looking for things of general interest, specialized topics, or just for entertainment and work hard to describe our books in detail. We hope you will look through our books and find something to catch your eye.
E-mail Fireside Books
Overall Seller Rating:
Alibris seller since March 1999
---
Search for books from Fireside Books Advanced Search
Search 2,704 books from this seller
Spotlight book from Fireside Books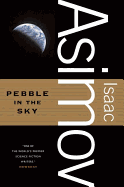 A dusting of foxing & a few bug spots on the page ends, book store sticker (Brown Book Shop, Houston) on the front pastedown, endpapers a little browned, DJ back foxed, edges/corners worn, 1/2" tear at bottom of back spine edge/top of rear edge, 1" waterstain bottom/top back edge.
Featured books from Fireside Books by
Carroll, John M. [Signed] & Byron Price [Signed], Compiled By; Introduction: Clarence C. Clendenen [Signed]
$300.00
drawings, Blue leather with gilt decorations/titles, bronze medallion set in the front board, silk endpapers, original bill & bookmark from Guidon Books laid in, Numbered copy 34 of 75 signed by authors & introducer on the limitation page, inscribed/signed by publisher on copyright pg, by
Constitutional Convention Of The State Of Texas
$300.00
Near Fine, spine ends/corners slightly worn, Rebound in green leather, marbled endpapers, original wrappers & first/last pages mounted,
---
Season in the Sun, a Comedy more books like this

by Gibbs, Wolcott [Signed] other copies of this book

Edition: 1st printing, Binding: gray cloth, 5 1/4" x 8", 168pp, Publisher: Random House, New York Date published: 1951,

Description: photographs, VG-, corners/spine ends worn some, edges a little browned, Humorously inscribed, dated, & signed by the author to Broadway actress Paula Laurence, who appeared in the play, Read More

Ian Hamilton's March, Together With Extracts From the Diary of Lieutenant H. Frankland, a Prisoner of War at Pretoria more books like this

by Churchill, Winston Spencer other copies of this book

Edition: 1st printing, Binding: red cloth, 5" x 7 1/2", 409pp, Publisher: Longmans, Green, New York Date published: 1900,

Description: frontis, 10maps (1 folding), VG, corners/spine ends a little worn, frt bottom corner bumped, Page ends a little browned, gilt on head a little scratched, 2" tear on top edge of front free endpaper, nice & bright, Read More

The Mustangs more books like this

by Dobie, J. Frank [Signed] other copies of this book

Edition: 1st printing, Binding: 376pp, Publisher: Little, Brown, Boston, MA Date published: 1952,

Description: Charles B. Wilson drawings, Warmly inscribed with date and place and signed by the author on the first blank page, DJ spine ends/corners a little worn, top/bottom edges slightly creased, spine faded. name on front free endpaper, Read More

The Complete Writings of Oliver Wendell Holmes, Autocrat Edition [13 Volumes] more books like this

by Holmes, Oliver Wendell other copies of this book

Edition: reprint, Binding: 3/4 leather, 5" x 7 1/2", Publisher: Houghton Mifflin, Boston, MA Date published: 1904,

Description: frontispieces, The hinges are starting to show a little wear, but are still secure, a very beautiful nice and tight set except back board of volume vii is off, Blue leather spine and corners, marbled boards, raised bands with gilt decorations/titles on spine, top edge gilt, Read More

Ray Bradbury Stories, 100 of His Most Celebrated Tales [Signed First Edition Series] more books like this

by Bradbury, Ray [Signed]; Frontispiece By Joseph Mugnaini other copies of this book

Edition: 1st printing, Binding: hardback, 6" x 9 1/4", 893pp, Publisher: Easton Press, Norwalk, CT Date published: 2003,

Description: color frontispiece, True first edition signed by the author on a special signature page, book #520 of a limited edition of 1000, publisher's Certificate of Authenticity and note about the book and author laid in, Brown leather binding, gilt decorations on boards/spine, raised spine bands, page ends gilt, ribbon bookmark, silk endpapers, Read More

Monarch, the Big Bear of Tallach more books like this

by Seton, Ernest Thompson other copies of this book

Edition: 1st printing, Binding: blue cloth, 6"x 7 3/4", 214pp, Publisher: Scribner's, New York Date published: 1904,

Description: 100 drawings, plates, VG-, corners/spine ends a little worn, boards a little rubbed, Nice & tight, Read More

The Confessions of Jean-Jacques Rousseau more books like this

by Rousseau, Jean-Jacques; Translation Revised & Completed By A.S. B. Glover, Introduction By Mr. Glover, Illus. By William Sharp other copies of this book

Edition: limited ed, Binding: 1/4 leather, 6" x 9 3/4", 635pp, Publisher: Limited Editions Club, New York Date published: 1955,

Description: drawings, Leather spine with marbled boards, #467/1500 limited copies, signed by illustrator, on limitation page, slipcover rubbed a little with spine/top a little faded, Read More

By the Rivers of Babylon more books like this

by Demille, Nelson other copies of this book

Edition: 1st printing, Binding: 391pp, Publisher: Harcourt Brace Jovanovich, New York Date published: 1978, ISBN-13: 9780151152780 ISBN: 0151152780

Description: DeMille taught so many other authors how to write thrillers, DJ spine bottom/corners a little worn, spine top worn some with a small tear, a little rubbed. ISBN 0-15-115278-0, Read More

The Night Lives on more books like this

by Lord, Walter other copies of this book

Edition: book club, Binding: 272pp, Publisher: Morrow, New York Date published: 1986,

Description: photos, maps, charts, VG, corners/spine ends a little worn, top edge a little brown, DJ spine ends/corners worn some, a little rubbed. pages browned a little, bookplate on front pastedown, a few pages marked, Read More
---