Search for books from AARDVARK BOOKS, ABAA & IOBA Advanced Search
Search 2,253 books from this seller
Spotlight book from AARDVARK BOOKS, ABAA & IOBA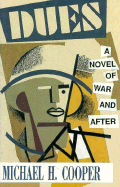 Fine. INSCRIBED BY AUTHOR: "Be Well, Michael H. Cooper, 4/95"
Featured books from AARDVARK BOOKS, ABAA & IOBA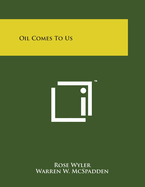 by
Wyler, Rose And Waren W. McSpadden
$15.00
VERY GOOD. ArtDeco Lithos Th. D. Luykx. Some edgewear and one small closed tear to rear. Great book about history of oil. Stunning pictures.
by
Wyeth, Betsy James
$95.00
VERY GOOD in Very Good DJ. 370 reproductions. Minor shelfwear. Small discolored spot on FFEP. DJ price-clipped.
---
by Gunn, Thom other copies of this book

Edition: First Edition Binding: Hardcover Publisher: Faber & Faber, London Date published: 1971

Description: Near Fine in Near Fine dj. Beautiful copy of the Faber and Faber First Edition with very small dent in book and dj near bottom of spine. Read More

Time to Go Home more books like this

by Kahane, Meir (Rabbi) other copies of this book

Edition: First Edition Binding: Hardcover Publisher: Nash Publishing, Los Angeles, CA Date published: 1972 ISBN-13: 9780840213068 ISBN: 0840213069

Description: VERY GOOD PLUS IN VERY GOOD DJ. The late Rabbi Kahane warns all American Jews that the potential for a significant wave of Hatred against the Jews, similar to that which occurred in Europe, exists in the U.S. today. Detailing the comparison between pre-Nazi Germany and the America of today, "he describes the day when democracy and freedom will go under, and why the Jew will be the first to suffer. He shows why the American Dream is no longer a valid philosophy for the Jew." He writes: "This is ... Read More

Mas Oyama's Karate as Practiced in Japan more books like this

by Lowe, Bobby, 5th Dan other copies of this book

Edition: Second Printing Binding: Paperback Publisher: Arc Books, New York Date published: 1966

Description: Very Good. Fully-illustrated volume completely explains and demonstrates the various forms of Karate, as perfected by Master Masutatsu Oyama, 8th dan, founder of the Japan Karate-do Kyokushinkai, who won the All-Japan Karate Championships in 1947. Slight spine lean and just a bit of shelfwear. Original price neatly blacked out. Read More

by Ciment, Michel; Adair, Gilbert (Translator) other copies of this book

Edition: First American Edition Binding: Hardcover Publisher: Henry Holt & Company, LLC, New York, NY, U.S. A Date published: 1983 ISBN-13: 9780030616877 ISBN: 0030616875

Description: Near Fine in Very Good Plus dj. Large Quarto. Film Critic Michael Ciment's now-classic study of genius filmmaker Stanley Kubrick's films. More than 300 photographs, 60 of them in color. Biography, Scholarly commentary on Kubrick's work, rare interviews, a study of the " fantastic" in his films, interviews with close colleagues, detailed filmography and bibliography. Rear free endpaper corner-cut (elsewise book would be described as "Fine", )and dust jacket has a 1.5" closed tear and some very ... Read More

The Grabbing of the Fairy: a Masque By Michael McClure more books like this

by McClure, Michael other copies of this book

Edition: First Edition Binding: Hardcover Publisher: Truck Press, St. Paul, MN Date published: 1978 ISBN-13: 9780916562175 ISBN: 0916562174

Description: About Fine. No dj, as Issued. Photogaphs By Stuart Brand. One of 100 copies numbered and signed by the author (out of a total press run of 1026. Not only is this copy signed and numbered (#88) on the colophon, but Michael McClure has inscribed it on the title page: "This Copy for _________; We're instruments that play ourselves. Michael" Linen cloth over boards with paper labels on spine (very slight separating/fraying to spine label) and front. Issued without dust jacket. Scarce in numbered, ... Read More

Content's Dream: Essays 1975-1984 more books like this

by Bernstein, Charles other copies of this book

Edition: Stated First Edition Binding: Hardcover Publisher: Sun and Moon Press, Los Angeles, CA Date published: 1986 ISBN-13: 9780940650572 ISBN: 0940650576

Description: Fine in Near Fine dj. Charles Bernstein's classic "bible" of the Language Poetry movement. Bernstein is the undisputed godfather of the movement whose adherents claim that standard syntax--beyond the obvious cooptation by the marketplace--often allows for the death of language as a conveyor of poetic function, and which often results in our becoming dead to its inspirational and transformative powers. They advocated defying custom, logic, and yes, even beauty, in order to revivify the power of ... Read More

Firstborn (Signed) more books like this

by Gluck, Louise other copies of this book

Edition: First UK Edition Binding: Paperback Publisher: Anvil Press Poetry, Middlesex, England Date published: 1969 ISBN-13: 9780900977053 ISBN: 0900977051

Description: Very Good in Wraps. First UK edition of Gluck's first collection of poems, SIGNED by the poet, on title page. Minor shelf-wear, commensurate with 34 years, and bottom corner is just slightly bumped with a tiny crimp traveling into the book for 20 or so pages. Very nice copy of the signed trade paper UK edition of this first book of poems by a major American, Pulitzer-Prize winning poet. Read More

A Plea for Polygamy more books like this

by Anonymous other copies of this book

Edition: Numbered, Limited Edition Binding: Hardcover Publisher: The Panurge Press, NY Date published: 1929

Description: Good no dj. Octavo, in black boards. #689 of 1010 copies printed. Privately printed for subscribers. Clean and bright, text block fairly tight, with hinge starting (to crack) at front and rear. Heavily rubbed extremities, po's bookplate fpd; damp stain along top edge of frontispiece; pages bright. A curiosity, originally published under the title "the History and Philosophy of Marriage; or, Polygamy and Monogamy Compared." Section titled "Sir Richard Burton on Polygamy, " includes the required ... Read More

Moby Dick more books like this

by Melville, Herman other copies of this book

Binding: Leather_bound Publisher: EASTON PRESS Date published: 1977 ISBN-13: 9780405106552 ISBN: 0405106556

Description: Boardman Robinson. AS NEW, STILL IN SHRINK WRAP. Full Leather. Still in Shrink Wrap. Gorgeous! Each Easton Press book contains the following exquisite features: • Premium Leather Binding• Silk Moire Endleaves • Distinctive Cover Design • Hubbed Spine Accented in Real 22KT Gold • Permanent Satin Ribbon Page Marker • Elegant Gilded Page Edges • Long-lasting High Quality Acid-neutral Paper • Thread sewn Pages for Strength and Durability • Beautiful ... Read More
---