Search for books from Earl The Pearls Advanced Search
Search 2,586 books from this seller
Spotlight book from Earl The Pearls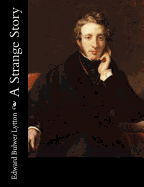 Near Fine. No Jacket As Issued. Book. 8vo-over 7"-9" Tall. Bookplate with coat of arms of John Croft Deverell to paste downs and the bookplate of Roy Hoffman on the ffep. Bound by E. Riley & Sons. Printed by William Clowes and Sons, Stamford Street. Top Edge Gilt. Octavo, two volumes: [1-2] [i-iii] iv-x [1] 2-353 [354: printer's imprint]; [1-2] [1] 2-384, half title leaf in volume one, none in volume two. Blue white and Gold marbled boards, quarter bound in tan leather, with tan leather corner ...
Featured books from Earl The Pearls by
Mardrus, Dr. Joseph Char
$1,350.00
Bourdelle, Antoine. Good. No Jacket. Book. 4to-over 9"-12" Tall. Limited to 125 numbered copies of which this is number 119. 42 hand colored illustrations by Bourdelle. Some light foxing to pages. Leather spine and corners. Small bookplate of KB on first blank page. All pages and plates present. Top edge gilt. by
Wresch, Dick
$1,200.00
Good. Book. 8vo-over 7"-9" tall. Original 1961 printing. Some light soiling from handling to covers. Interior bright and clean, free of writing or marks. Light cream wraps with blue-gray lettering. A picture of Houdini chained and manacled on the both covers. Very rare and out-of-print. 40 pages of B&W photos and illustrations. This privately published book is another classic, the first to present good photographs of handcuffs and related restraints. Dick Wresch was lock smith who managed to ...
---
Egisto Fabbri, 1866-1933; : With a Memoir By Mabel La Farge

by Fabbri, Egisto; Mabel La Farge (Memoir) other copies of this book

Binding: Hardcover Date published: 1937

Description: Good. No Jacket. Book. 8vo-over 7"-9" tall. Signed by Subject Signed by his sister. vi, 165 p., [9] leaves of plates: ill.; 24 cm. Contents: A memoir of Egisto Fabbri--Letters and essays. Original dark blue cloth gilt very bright. Corners lightly rounded, very light wear at spine ends. One of 300 copies published August, 1937. Fabbri was an early Cezanne collector as well as an artist. This copy is inscribed by his sister Ernestine Ludolf: To Alice La Montagne from Ernestine Ludolf. In ... Read More

Petri Bembi Card Epistolarum Familiarium, Libri VI. Eiusdem, Leonis X. Pont. Max. Nomine Scriptarum, Lib. XVI

by Bembo, Pietro other copies of this book

Binding: Full Leather Publisher: Venetiis Date published: 1552

Description: Good. No Jacket. Ex-Library. 16mo-over 5¾-6¾" tall. "Cum Privilegiis Venetiis MDLII" at the bottom of the title page. The Colophon on the last page says "Series chartarum. / *A B C D E F G H I J K L M N O P Q R S T U V W X Y Z Aa Bb / Venetiis Ex Officina Gualteri Scotti / Anno MDLII Mense Maio." Original cream vellum binding. 6.5 in x 4.25 in. Appears to be ex-Vatican Library. Some location notes and name of ffep. Two "Biblioteca Apostolica Vaticana Duplicato" stamps, one towards the front and ... Read More

The Principles of Natural and Politic Law, in Two Volumes more books like this

by Burlamaqui, J. J. (Jean-Jacques); Nugent (Translator) other copies of this book

Edition: 2nd Edition Binding: Full Leather Publisher: J. Nourse, Bookseller, London Date published: 1763

Description: Good. Book. 8vo-over 7"-9" Tall. Additional details on request. Original bindings. Some wear. Names else no writing. The lower right quarter of the flyleaf on volume one has been removed at some point in time. 2 volumes, 8vo. [40], 312; [8], 371, [1, ads] Read More

The American State Papers-Public Lands a Window on Early American History and Life (9 Volume Set)

by Congress, United States other copies of this book

Binding: Hardcover Publisher: Southern Historical Press, Inc., Greenville, SC Date published: 1994 ISBN-13: 9780893085148 ISBN: 0893085146

Description: Very Good. No Jacket. Book. 8vo-over 7"-9" tall. Each Volume is bound tight and square. Pages are clean and free of writing or marks. There are several very small dog ears in volume 1, 2, 7. 8. Originally published: Washington, DC: Gales and Seaton, 1832-1861. Each volume includes a facsimile of original title page. Includes indexes. v 1. 1789-1809--v. 2. 1809-1815--v. 3. 1815-1824--v. 4. 1823-1827--v. 5. 1827-1829--v. 6. 1828-1834--v. 7. 1834--v. 8. 1835-1837--v. 9. Claims, 1790-1823. Read More

by Austin, Lieutenant-Colonel John Langshaw Austin other copies of this book

Binding: Softcover Date published: 1942

Description: Good. Book. 8vo-over 7"-9" tall. In the original brown leaterette binding with the map covers. Pocket covers included, Covers a little worn, interior is neat and clean, free of writing or marks. Includes these 7 sections: 1-Manche, 2-Calvados, 3-Seine-Inferieure, 4-Orne, 5-Eure, 6-Eure et Loir. 7-Mayenne. Much of the information is the result of the efforts Lt-Col Austin. During World War II Austin had a commission in military intelligence. He quickly displayed an extraordinary talent for ... Read More

A Fist Full of Stories (and Articles)

by Lansdale, Joe R other copies of this book

Binding: Hardcover Publisher: Cemetery Dance Publications, Baltimore, MD Date published: 1996 ISBN-13: 9781881475200 ISBN: 1881475204

Description: As New in As New jacket. Book. 8vo-over 7¾-9¾" tall. Signed by Author(s) Traycased Lettered Edition of 26 signed and lettered copies. This is copy "S". Collects twenty-one stories and articles, two of which, "Subway Jack" and "Belly Laugh or the Joker's Trick or Treat, " appear only in the limited issues. The Special Features associated with this edition are: 1. Limited to only 26 lettered copies. 2. Bound in full maroon leather. 3. Encased in a handmade leather traycase, lined with fleece. 4. ... Read More

Lowestoft China Factory and the Moulds Found There in Becember 1902

by Crisp, Frederick Arthur other copies of this book

Binding: Hardcover Publisher: Grove Park Press Date published: 1907

Description: Good. Book. Folio-over 12"-15" tall. Copy 6 of 150. Privately Printed, 1907. First edition. Large quarto. 21pp. 21 plates. Beautifully printed by letterpress. Three-quarter vellum over green cloth sides, green leather spine label with much of the lettering obscured. Vellum lightly soiled, offsetting to free endpapers from publisher's glue. One of only 150 copies printed letterpress at the private press of the collector/author, ("Grove Park Press") with his facsimile signature at the colophon. ... Read More

Uncle Remus: His Songs and Sayings more books like this

by Harris, Joel Chandler other copies of this book

Binding: Hardcover Date published: 0 ISBN-13: 9780696850837 ISBN: 0696850834

Description: Good in Poor jacket. Book. 8vo-over 7"-9" tall. Partial DJ. Red Cloth, spine ends faded, Brer Rabbit and Fox in Buckets on Cover. Binding tight no writing, 1 pg torn. bk 1/2 dj incld Pics on request. Read More

The Compleat Angler, Or the Contemplative Man's Recreation more books like this

by Walton, Izaak And Cotton, Charles other copies of this book

Binding: Hardcover

Description: Ball, Robert. Very Good. No Jacket. Book. 4to-over 9"-12" tall. Subtitled: Being a Discourse of Fish and Fishing for the perusal of Anglers, by Izaak Walton; With Instructions, How to Angle for a Trout or Grayling in a Clear Stream by Charles Cotton. Green cloth with darker green fishes and lettering. Bound tight and square. Free of writing or marks. Slight wear to spine tip and tail, corner. Read More
---