Search for books from Edmonton Book Store Advanced Search
Search 6,663 books from this seller
Spotlight book from Edmonton Book Store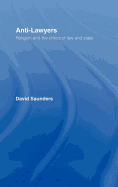 Very Good. No Dj. pp. xi, (1), 183, "In early modern Europe the law developed as one of the few non-religious orderings of civil life. Its separation from religion was, however, never complete and we see the contest continued today not only in the campaigns of religious fundamentalists of the right, but also in the clains of critical intellectuals… 8vo.
Featured books from Edmonton Book Store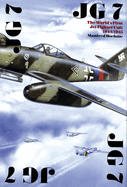 by
Manfred Boehme
$48.00
Very Good in Very Good jacket. pp. 230, b/w photographs, "Formed in August 1944, Jagdgeschwader 7 was equipped with the revolutionary Me 262 jet fighter, which was faster than any aircraft in existence at the time. This unit experienced all of the highs and lows associated with the introduction of such a radically new design. Thus the history of JG 7… 8vo.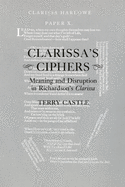 by
Terry Castle
$103.00
Very Good in Very Good, But Faded jacket. pp. 201. 8vo.
---
Siege! : 6 Epic Seiges of Wwii on the Eastern Front

Edition: First Edition Binding: Hardcover Publisher: J J Fedorowicz, Winnipeg Date published: 2005 ISBN-13: 9780921991854 ISBN: 0921991851

Description: Very Good. No Dj. pp. viii 256."The author has produced a fascinating, well-researched book that is a great read. The text is supplemented by numerous excellent maps and many contemporary photographs. " Larger 8vo. Read More

Uncommon Clay, the Life and Pottery of Rosanjin

Edition: First Edition Binding: Paperback Publisher: Kodansha Amer Inc, Toyko Date published: 1998 ISBN-13: 9784770023810 ISBN: 4770023812

Description: Very Good. No Dj. pp. 164, b/w and color illustrations, "An absorbing portrait of one of Japan's modern artistic geniuses, "Uncommon Clay" chronicles the life and art of Rosanjin, whose ceramic work, even four decades after his death, commands attention and praise worldwide. 119 plates, 85 in color. 40 duotone photos. 50 ink drawings." Larger 8vo. Read More

Pnina Granirer: Portrait of an Artist

Binding: Ppbk Publisher: Ronsdale Press, Vancouver, British Columbia, Canada Date published: 1999 ISBN-13: 9780921870548 ISBN: 092187054X

Description: Very Good. No Dj. pp. 192, color illustrations of the art works, signed by the artist on the title page. 4to. Signed by the Artist. Read More

Edition: First edition Binding: Hardcover Publisher: Scarecrow Press, Metuchen Date published: 1992 ISBN-13: 9780810824980 ISBN: 0810824981

Description: Very Good. No Dj. pp. 258, "A useful research tool for more information resources on Laos written in French and English....a very important addition to the reference shelf of most international studies or world affairs libraries and collections." 8vo. Read More

Tibetan Border Worlds: a Geohistorical Analysis of Trade and Traders

Edition: First Edition Binding: Hardcover Publisher: Kegan Paul Intl, London Date published: 1997 ISBN-13: 9780710305923 ISBN: 0710305923

Description: Very Good. No Dj. pp. 307, "This detailed and careful study of a much-discussed but little-known region is valuable for two reasons. First, it focuses on seven villages in Nepal near the Tibetan border (one of the world's most remote regions), reaching as far as Indonesia to explore the world of sophisticated international traders, vitually unknown outside the region. … 8vo. Read More

A History of Rome Under the Emperors

Edition: First Edition Binding: Boxed Publisher: Routledge, Florence, Kentucky, U.S. A Date published: 1996 ISBN-13: 9780415101134 ISBN: 0415101131

Description: Very Good in Very Good jacket. pp. ix, (1), 642, "Theodor Mommsen (1818^-1903), a great German historian, never completed his projected four-volume history of Rome; the manuscript for the final volume, covering the period from the fall of the republic to the collapse of imperial authority in the west, was destroyed by fire in 1880. A century later, Alexander Demandt discovered… 8vo. Read More

Binding: Ppbk Publisher: Newest Press, Edmonton Date published: 2007 ISBN-13: 9781897126141 ISBN: 189712614X

Description: Very Good. No Dj. pp. 98, signed by the author on the title page. 8vo. Signed By the Author. Read More

The Pocket Battleship Admiral Graf Spee

Edition: First Edition Binding: Softcover Publisher: Schiffer Pub Ltd, Atglen Date published: 1989 ISBN-13: 9780887401831 ISBN: 088740183X

Description: Very Good in Paperback jacket. pp. 4 48. Larger 8vo. Read More

Ivan Sergeevich Gagarin: the Search for Orthodox and Catholic Union

Edition: First Edition Binding: Hardcover Publisher: Univ of Notre Dame Pr, Notre Dame Date published: 2002 ISBN-13: 9780268031664 ISBN: 0268031665

Description: Very Good in Very Good jacket. pp. xi 321. 8vo. Read More
---