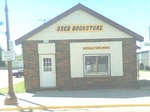 Eatons Books and Crafts
We are a family owned used bookstore. We have been in business at the same location in southern MN since 1983. We have been selling books online since 2002. I run the store with help from my mother-in-law, and my 6 grand-daughters. We have thousands and thousands of books, both on our shelves and in computerized inventory. We have many happy customers and very high ratings on every site we sell on. Thank you for taking the time to read about us. Linda Eaton
E-mail Eatons Books and Crafts
Overall Seller Rating:
Alibris seller since September 2002
---
Search for books from Eatons Books and Crafts Advanced Search
Search 14,872 books from this seller
Spotlight book from Eatons Books and Crafts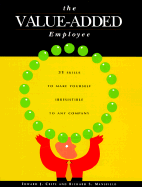 Good. 0884151360 Softcover, in Good to Very Good condition, retired library copy with usual markings, discusses 31 core competencies, including interpersonal, business, and self-management competencies, It offers ideas for deveoloping each competency through on-the-job practice, interviews with experts, feedback, readings and self-study courses, clean bright unmarked text, solid binding, good shape,
Featured books from Eatons Books and Crafts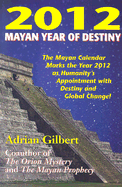 by
Gilbert Adrian
$5.95
Very Good. 9780876045022 softcover, in Very Good + condition, no marks or writing, straight spine without creases, a little scuffing on the glossy covers, corner bumps, good binding, clean unmarked pages, nice shape, The Mayan Calendar Marks the Year 2012 as Humanity's Appointment with Destiny and Global Change!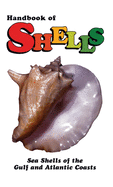 by
Siekman, Lula
$2.95
Very Good. 0820002089 softcover, in Very Good to Fine condition, no marks or writing, straight spine without creases, some scuffing on the glossy covers, very little sign of use or wear, nice shape, Sea Shells of the Gulf And Atlantic Coast,
---
Garage to Gigs: a Musician's Guide more books like this

by Thomas, Andrew other copies of this book

Binding: Softcover Publisher: Billboard Books, Lakewood, New Jersey, U.S.A. Date published: 2008 ISBN-13: 9780823082742 ISBN: 0823082741

Description: Very Good. 0823082741 softcover, in Very Good to Fine condition, no marks or writing, straight spine without creases, looks very nice except for a corner crease on the front cover, good binding, clean unmarked pages, nice shape, Read More

Little Scrowlie 2: Dawn of the Fashion Victims more books like this

by Meister, Todd other copies of this book

Binding: Softcover Publisher: Slave Labor Graphics, San Jose, California, U.S.A. Date published: 2006 ISBN-13: 9781593620257 ISBN: 159362025X

Description: Fine. 159362025x softcover, in Fine condition, straight spine without creases, no stamps or writing, looks like new, no "flaws" to note, Read More

The Psychic in You: Understand and Harness Your Natural Psychic Power more books like this

by Wands, Jeffrey; Philbin, Tom other copies of this book

Binding: Hardcover Publisher: Atria Books, New York, New York, U.S.A. Date published: 2004 ISBN-13: 9780743469951 ISBN: 074346995X

Description: Fine/Fine. 074346995x hardcover, with dustjacket, in Fine / Fine condition, no stamps or writing, looks like new, no flaws to note, a very nice looking book, Understand and Harness Your Natural Psychic Power, Read More

Rich Like Them: My Door-to-Door Search for the Secrets of Wealth in America's Richest Neighborhoods more books like this

by D'Agostino Ryan other copies of this book

Binding: Hardcover Publisher: Little, Brown and Company Date published: 2009 ISBN-13: 9780316021463 ISBN: 0316021466

Description: Fine/Fine. 9780316021463 hardcover, with dustjacket, in Fine / Fine condition, no stamps or writing, looks like new, no flaws to note, a very nice looking book, My Door-To-Door Search For the Secrets of Wealth in America's Richest Neighborhoods, Read More

Potpourri Making more books like this

by Roberts, Margaret other copies of this book

Binding: Softcover Publisher: Stackpole Books, Mechanicsburg, Pennsylvania, U.S.A. Date published: 1994 ISBN-13: 9780811725903 ISBN: 0811725901

Description: Fine. 0811725901 softcover, in Fine condition, straight spine without creases, no stamps or writing, looks like new, no flaws to note, Read More

Helping the Stork: the Choices and Challenges of Donor Insemination more books like this

by Vercollone, Carol Frost; Moss, Robert; Moss, Heidi other copies of this book

Binding: Softcover Publisher: John Wiley & Sons Inc, Somerset, New Jersey, U.S.A. Date published: 1997 ISBN-13: 9780028619170 ISBN: 002861917X

Description: Very Good. 002861917x softcover, in Very Good + condition, no stamps or writing, corner bumps, a little scuffing on the glossy covers, good binding, pages are clean and unmarked, covers and spine look nice, The Choices and Challenges of Donor Insemination, Read More

Swimming: Steps to Success more books like this

by Thomas, David G.; Thomas, David other copies of this book

Edition: 3rd Edition Binding: Softcover Publisher: Human Kinetics, Champaign, Illinois, U.S.A. Date published: 2005 ISBN-13: 9780736054362 ISBN: 0736054367

Description: Very Good. 0736054367 Third Edition, softcover, in Very Good to Fine condition, no stamps or writing, straight spine without creases, good binding, clean bright unmarked pages, a nice looking book, Read More

The Cross Under the Acacia Tree: the Story of David and Eunice Simonson's Epic Mission in Africa more books like this

by Klobuchar, Jim other copies of this book

Binding: Softcover Publisher: Kirk House Pub, Minneapolis, Minnesota, U.S.A. Date published: 1999 ISBN-13: 9781886513228 ISBN: 1886513228

Description: Very Good. 1886513228 softcover, in Very Good to Fine condition, straight spine without creases, no stamps or writing, corner bumps, good binding, clean unmarked pages, a nice looking book, The Story of David and Eunice Simonson's Epic Mission in Africa, Read More

Single Again: Dating and Meeting New Friends the Second Time Around more books like this

by Blake, George other copies of this book

Edition: 2nd Revised edition Binding: Softcover Publisher: Adams Media Corp, Avon, Massachusetts, U.S.A. Date published: 2000 ISBN-13: 9781580622806 ISBN: 1580622801

Description: Fine. 1580622801 softcover, in Fine condition, no stamps or writing, straight spine without creases, paper is tanning with age, covers and spine look like new, Dating and Meeting New Friends the Second Time Around, Read More
---