Search for books from Dorothy Meyer-Bookseller Advanced Search
Search 21,641 books from this seller
Spotlight book from Dorothy Meyer-Bookseller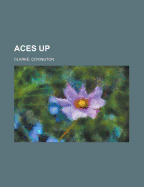 Very Good in Fair jacket. NOT an ex library book. 270 pages. Interior pages clean. Dust jacket has 3/4" chip top of spine at back, 1/2" chip bottom front next to spine. 2" and 1 1/2" tears top front with creases. 1/2" tears with creases along edges. Illustrated endpapers of airplanes.
Featured books from Dorothy Meyer-Bookseller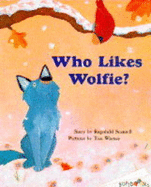 by
Scamell, Ragnhild
$12.00
Tim Warnes. Pictorial Cover Book Very Good. Dust Jacket Very Good. 10 3/4" Light crease lines on cover. I assume it happened during the printing process. Interior pages clean. Color illustrations. Pages unnumbered. Dust jacket has no chips or tears, is not price clipped. Wolfie is convinced that nobody likes him. Bird doesn't have the heart to tell his furry friend that it's not him but his mouthful of jagged teeth that scares the other animals away.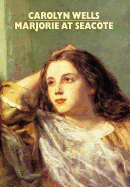 by
Wells, Carolyn
$8.95
Very Good in Very Good jacket. NOT an ex library book. Blue book has slight fade on spine, small white spots on bottom edge. 288 pages plus publisher ads. Glossy frontis. Older style dust jacket of Marjorie sitting on the grass at a picnic. White background shows some soil. Minimal wear spine edges. 1/4" chip on corner. This is the last title of six listed for the MARJORIE series.
---
From Coast to Coast With the U.S. Air Mail more books like this

by Theiss, Lewis E. other copies of this book

Edition: 1st, No Additional Printings Binding: Hardcover Publisher: W. A. Wilde Co., Boston Date published: 1936

Description: Very Good in Good jacket. 8 1/4" Blue cloth covered book has spot fade areas on spine. District 236, 8th grade, written on inside front cover. No other indication of prior ownership. Dust jacket has 1/2" and shorter chips on spine ends. 1/4" chip bottom front. 1/2" tears, creases on edges. Black/white plates show United Air Lines planes. Read More

Palomino and Other Horses more books like this

by Dennis, Wesley, Editor other copies of this book

Edition: No Additional Listings Printed Binding: Hardcover Publisher: World Pub., Cleveland Date published: 1950

Description: Very Good in Very Good jacket. 8 1/4" NOT an ex library book. Clean interior pages. Interior pages darkened. Dust jacket has peeling at spine ends, no chips. price is not clipped. Read More

Tom Slade Motor Cycle (Motorcycle) Dispatch Bearer more books like this

by Fitzhugh, Percy Keese other copies of this book

Edition: No Additional Listings Printed Binding: Hardcover Publisher: Grosset & Dunlap Date published: 1918

Description: R. Emmett Owen. Good. No Jacket. 7 3/4" NOT an ex library book. Green cloth covered book has some wear on spine edges and next to spine, and on the bottom corners. Some mottling on rear bottom cover. Photograph endpapers show soldiers laying on the ground behind motor cycles, using the motor cycles as a shield. Name on blank endpaper. Bookplate? was torn off rear inside cover. 206 pages plus publisher lists of series books. Interior pages clean. Four black/white illustrations on glossy paper, ... Read More

Fourth Norwood, the more books like this

by Pinkerton, Robert E. other copies of this book

Edition: No Additional Listings Printed Binding: Hardcover Publisher: Grosset & Dunlap, NY Date published: 1925

Description: Very Good in Very Good jacket. 7 3/4" NOT an ex library book. 351 pages. Interior pages clean. Dust jacket has no chips or tears. Read More

Our Uncle the Major, a Story of New York in 1765 more books like this

by Otis, James other copies of this book

Edition: 1st, No Additional Printings Binding: Hardcover Publisher: Thomas Y. Crowell Co., NY Date published: 1901

Description: Very Good. No Jacket. 7 3/4" NOT an ex library book. Blue cloth spine with paper covered boards. Illustration of two children of 1765 on the cover. 102 pages. Interior pages clean. Read More

Sunny Boy and His Playmates, #5 Sunny Boy Series more books like this

by White, Ramy Allison other copies of this book

Edition: No Additional Listings Printed Binding: Hardcover Publisher: Barse & Co., NY Date published: 1922

Description: Howard L. Hastings. Very Good in Good jacket. 7 1/2" NOT an ex library book. Green cloth covered book with illustration and print in black. Name in pencil on front endpaper. 216 pages plus publisher ads. White dust jacket shows light soil. 1/4" chip across top of spine, 1/2" chip bottom of spine, 1" chip top rear corner, 1/2" and shorter closed tears on edges. Read More

Four Little Blossoms and Their Winter Fun more books like this

by Hawley, Mabel C. other copies of this book

Edition: No Additional Listings Printed Binding: Hardcover Publisher: Saalfield Publ. Co. Date published: 1920

Description: Very Good in Very Good jacket. 8" NOT an ex library book. Name on front endpaper. Interior pages clean. Pages darkening. Dust jacket illustration wraps around on to the spine. Dust jacket has 1" closed tear top front at the spine, no chips. This book is third of three titles listed on front endflap. Read More

Tragic Bride, the more books like this

by Young, Francis Brett other copies of this book

Binding: Hardcover Publisher: E. P. Dutton & Co., NY Date published: 1936

Description: Very Good in Very Good jacket. 7 1/2" NOT an ex library book. Original copyright 1921. Blue cloth covered book has prior owner name and address on front endpaper. 253 clean interior pages. Dust jacket has 1/2" closed tear top rear, some creasing on spine ends. Price is not clipped. Story of romance in Ireland. Read More

Tom Cardiff's Circus, #1 Tom Cardiff Series more books like this

by Garis, Howard R. other copies of this book

Edition: 1st, Date Same Title & Copyright Page Binding: Hardcover Publisher: Milton Bradley Co., Massachusetts Date published: 1926

Description: W. B. King. Near Fine. No Jacket. 7 1/4" NOT an ex library book. Very clean red cloth covered book with illustration of a clown and a boy on the cover. 269 clean interior pages. Read More
---