Search for books from Dorothy Meyer-Bookseller Advanced Search
Search 22,528 books from this seller
Spotlight book from Dorothy Meyer-Bookseller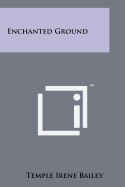 Very Good in Good jacket. 8" NOT an ex library book. Yellow cloth covered book has 336 clean interior pages. Note written in pencil "A very good story" on rear inside cover. Dust jacket has 1/4" chips and tears on spine ends. 3/4" tear middle of spine. Price is not clipped. This book is not listed in the author's book list in front of the book. It is the first book listed on the detachable bookmark attached to the dust jacket.
Featured books from Dorothy Meyer-Bookseller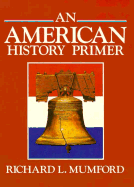 by
Mumford, Richard L.
$1.65
Book Very Good. No Jacket. 11" "Complimentary Professional Copy" label on front cover. Interior pages clean. Soil on bottom edge.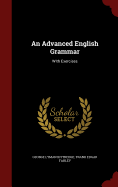 by
Kittredge, Geroge Lyman; Farley, Frank Edgar
$70.00
Book Very Good Plus. No Jacket. 7 1/2" Book in very good plus condition. Black letters and decorations are bright and clean on front and spine. The front endpaper is missing. The title page has a 1/2" closed tear. 333 pages are clean with an index, tight binding. Excellent condition for the age.
---
Backyard Astronomer, the more books like this

by Mammana, Dennis L. other copies of this book

Edition: No Additional Listings Printed Binding: Hardcover Publisher: Metro Books Date published: 1996 ISBN-13: 9781567993431 ISBN: 1567993435

Description: Fine in Fine jacket. 7 1/2" x 10" Oblong. NOT an ex library book. Book and jacket in near fine condition. 80 glossy pages are clean with color illustrations and an index. No price on dust jacket endflap. A comprehensive guide to the fundamentals of stargazing. Written by an astronomer. Read More

Tango's Baby, Signed By the Author more books like this

by Waddell, Martin other copies of this book

Edition: Complete Numbers Starting with 1, 1st Ed Binding: Hardcover Publisher: Candlewick Press, Cambridge, MA, U.S.A. Date published: 1995 ISBN-13: 9781564026156 ISBN: 1564026159

Description: Fine in Fine jacket. 8 1/2" NOT an ex library book. Signature of the author on the title page. 207 clean interior pages. Dust jacket has no chips or tears, price is not clipped. Even though friends struggle to help him, 17 year old Tango has little hope of supporting 15 year old Caroline and their baby son. Read More

A Turkey Drive and Other Tales more books like this

by Porte, Barbara Ann other copies of this book

Edition: Complete Numbers Starting with 1, 1st Ed Binding: Hardcover Publisher: HarperCollins Children's Book Group, New York, NY, U.S.A. Date published: 1993 ISBN-13: 9780688113360 ISBN: 0688113362

Description: Abolafia, Yossi (illustrator) Fine in Fine jacket. 9 1/4" NOT an ex library book. 64 clean interior pages with black/white illustrations. Dust jacket has no chips or tears, price is not clipped. A sister and brother who enjoy storytelling like their father and art like their mother join in making up stories about different pictures around their house. Read More

Amitabha, a Story of Buddhist Theology more books like this

by Carus, Paul other copies of this book

Edition: 1st, Date Same Title & Copyright Page Binding: Hardcover Publisher: Open Court Publ. Co., Chicago Date published: 1906

Description: Book Some Wear. No Jacket. 8" Orange cloth spine with full size paste on plates on covers has wear on the corners. Paste on plate has some chips on edges. Residue of bookplate on inside front cover. 121 clean interior pages. Read More

Radio Boys Loyalty Or Bill Brown Listens in more books like this

by Whipple, Wayne & Aaron, S.F. other copies of this book

Edition: No Additional Listings Printed Binding: Hardcover Publisher: M.A. Donohue & Co., Chicago

Description: Very Good. No Jacket. 7 1/2" NOT an ex library book. Dark blue book has few dark spots else 254 clean interior pages. Stories for boys with some historical fiction about radio and its invention. Read More

Motor Girls on the Coast, the, Or the Waif From the Sea, #6 Motor Girls Series more books like this

by Penrose, Margaret other copies of this book

Edition: No Additional Listings Printed Binding: Hardcover Publisher: Goldsmith Publ. Co., Cleveland Date published: 1913

Description: Very Good in Good jacket. 7 3/4" NOT an ex library book. Gift inscription on front endpaper. 242 clean interior pages plus publisher ad. Dust jacket has 1" chip bottom rear, other 1/2" and shorter chips along edges. This book is #6 of 10 titles listed on rear endflap. Read More

Who Likes Wolfie? more books like this

by Scamell, Ragnhild other copies of this book

Edition: 1st American Edition Binding: Hardcover Publisher: Little, Brown & Co. Date published: 1996 ISBN-13: 9780316772433 ISBN: 0316772437

Description: Tim Warnes. Pictorial Cover Book Very Good. Dust Jacket Very Good. 10 3/4" Light crease lines on cover. I assume it happened during the printing process. Interior pages clean. Color illustrations. Pages unnumbered. Dust jacket has no chips or tears, is not price clipped. Wolfie is convinced that nobody likes him. Bird doesn't have the heart to tell his furry friend that it's not him but his mouthful of jagged teeth that scares the other animals away. Read More

From Coast to Coast With the U.S. Air Mail more books like this

by Theiss, Lewis E. other copies of this book

Edition: 1st, No Additional Printings Binding: Hardcover Publisher: W. A. Wilde Co., Boston Date published: 1936

Description: Very Good in Good jacket. 8 1/4" Blue cloth covered book has spot fade areas on spine. District 236, 8th grade, written on inside front cover. No other indication of prior ownership. Dust jacket has 1/2" and shorter chips on spine ends. 1/4" chip bottom front. 1/2" tears, creases on edges. Black/white plates show United Air Lines planes. Read More

Palomino and Other Horses more books like this

by Dennis, Wesley, Editor other copies of this book

Edition: No Additional Listings Printed Binding: Hardcover Publisher: World Pub., Cleveland Date published: 1950

Description: Very Good in Very Good jacket. 8 1/4" NOT an ex library book. Clean interior pages. Interior pages darkened. Dust jacket has peeling at spine ends, no chips. price is not clipped. Read More
---