Search for books from Artisan Books & Bindery, ABAA Advanced Search
Search 5,722 books from this seller
Spotlight book from Artisan Books & Bindery, ABAA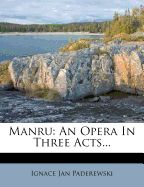 Very Good. Manru was Paderewski's first (and only) opera, the fulfillment of a long ambition. It opened in May 1901 in Dresden's Royal Theater. Maurice Grau, the manager of New York's Metropolitan Opera, staged Manru at the Met on February 14, 1902 with the orchestra under the direction of Walter Damrosch, and Marcellina Sembrich in the main role. Reviews were favorable, and the opera was also performed in Boston, Philadelphia, and Chicago. Paderewski never wrote another opera, preoccupied by ...
Featured books from Artisan Books & Bindery, ABAA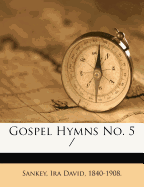 by
Sankey, Ira D. Et Al
$10.00
Good. 208 pp. Tan cover w/black lettering, black cloth spine. Cover worn at all extremities. Entire book is aged. Binding tentative, but holding now. P.o. & music store stamp on ffep. "With standard selections by Ira D. Sankey, James McGranaham, and Geo. C. Stebbins." Words & music to many familiar hymns.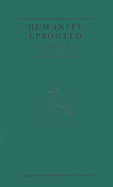 by
Hindus, Maurice
$16.00
Very Good. 369 pp. B/w ills. Cover is patterned in a design of diamonds and arcs front and back. Top edges tinted black. Spine aged a bit at ends. Endpapers repeat the cover pattern, now in black and white. Dark Harbor Library Bookplate on front pastedown, card pocket at rear. Contents clean and tight. A Russian-born writer looks at post-Revolution Russia and compares it with American society and growth.
---
Selected Stories more books like this

by Paustovsky, Konstantin other copies of this book

Edition: As Binding: Wraps Publisher: Foreign Languages Publishing House, Moscow Date published: 1949

Description: Very Good. 303 pp. B/w author photo frontis. Camel-colored wraps lettered in brown front and spine, with design of airplane and man on camel on the front cover in red. Touches of edgewear to cover. Wraps folded European-style to create blank flaps. Contains two short novels and six stories by a Russian journalist. Books is clean and tight. Read More

I.V. Michurin. the Great Remaker of Nature more books like this

by Bakharev, A.N. other copies of this book

Edition: As Binding: Hardcover Publisher: Foreign Languagues Publishing House, Moscow Date published: 1954

Description: Very Good. 152 pp. Color, b/w ills. Cover stamped on front with decorative title block trimmed in fruit. Title front and spine in gilt. Author's name also stamped on front. Slightest wear to spine extremities. Inside is clean, tight, and bright. Account of one of Russia's important biologists and his successes in food production. Read More

The Revolt of Youth more books like this

by High, Stanley other copies of this book

Edition: First Edition Binding: Hardcover Publisher: The Abingdon Press, New York & Cincinnati Date published: 1923

Description: Very Good in Good jacket. Later Printing. 222 pp. 12mo. 3 b/w photo ills. Cover lettered and ruled front and spine in navy. Creases at spine ends, wear to corners. B/w dj illustrated on front w/picture of young man outside castle. Dj is scuffed and edgeworn, with a 2" segment removed from lower spine end. P.o. penciled on ffep. Ffep shadowed. Text block occasionally underlined. An advocate for a post-WW I League of Youth marshals his arguments. Read More

Fools Gold: an Expose of Un-American Activities and Political Action in the United States Since 1860 more books like this

by Marvin, Fred R. other copies of this book

Edition: First Edition Binding: Wraps Publisher: Madison & Marshall, Inc, New York Date published: 1936

Description: Very Good. Third Printing. 184 pp. Subtitle: "An Expose of Un-American Activities and Political Action in the United States since 1860." Gray wraps lettered in black on front. Spine sunned. Edges foxed, else clean and tight. Author was not a senator; Alaska was not yet a state. Basically, a diatribe against the New Deal. Read More

Revolution in Spain more books like this

by Marx, Karl And Friedrich Engels other copies of this book

Edition: First American Binding: Hardcover Publisher: International Publishers, New York Date published: 1939

Description: Very Good. 255 pp. Marxist Library-Works of Marxism-Leninism-Vol. XII. Paper title label on front cover, dull gilt on spine. A small paper label at heel of spine has ink number which is duplicated on ffep. Touches of wear to corners. Short closed tears at spine ends. Clean and tight. Read More

Mit Blitzlicht Und Büchse more books like this

by Schillings, C.G. other copies of this book

Edition: As Binding: Hardcover Publisher: R. Voightlander, Leipzig Date published: 1924

Description: Very Good in very good jacket. 600 pp. 4to. B/w photo ills. Subtitle: "(With Flashlight and Rifle) Neue Beobachtungen und Erlebnisse in Derwildnis Inmitten der Tierwelt von Aquatorial Ostafrika." Striking cover ruled in black, lettered in black and yellow on front (black on spine), with picture of elephant center front. Top edges tinted green. Brown dj, similarly decorated, is clean and bright on front, edgeworn and chipped on spine, and has a large closed tear on back. Protective cover ... Read More

The Family Expositor: Or, a Paraphrase and Version of the New Testament (Volume III) more books like this

by Doddridge, P, D.D. other copies of this book

Edition: As Binding: Full Leather Publisher: J. Waugh, London Date published: 1748

Description: Good. 437 + 274 pp. Subtitle: "With Critical Notes; and a Practical Improvement of each Section. Containing the Acts of the Apostles; with additional notes on the Harmony of the Evangelists; and two dissertations, 1. On Sir Isaac Newton's System of Harmony. 2. On the Inspiration of the New Testament. With proper Indexes to the Whole." Calf covers shelfworn with bumped and rubbed corners. Five raised bands on spine with burgundy and black title blocks lettered in gilt. Some erosion and cracking ... Read More

Elizabethan Sonnet-Cycles: Delia, By Samuel Daniel; Diana, By Henry Constable more books like this

by Crow, Martha Foote (Editor) other copies of this book

Edition: First Edition Binding: Red Cloth Publisher: Kegan Paul, Trench, Trubner and Co, London Date published: 1896

Description: Very Good+ 173 pp. Front cover and spine have stamped gilt lettering. Front cover is lightly stained. Spine is sunned and crumpled at top and bottom. Corners are frayed and bumped. T.e.g., unopened. Very small bookseller's stamp on front paste-down. Eps are aged, otherwise text is fine. Editorial commentary and brief bios of the two poets: "Daniel's sonnet series has been by many regarded as the prototype of Shakespeare's" and "The sonnet cycle in the hands of Henry Constable seems to have ... Read More

Life in the Open Air more books like this

by Winthrop, Theodore other copies of this book

Edition: First Edition Binding: Hardcover Publisher: Ticknor & Fields, Boston-New York Date published: 1863

Description: Very Good. 374 pp. B/w frontis portrait. Wood-cut of Katahdin. Embossed cover is ruled, w/center medallions front and back. Gilt on spine is fading. Some erosion of cloth at spine ends. Cloth along back hinge is split for three inches in the midsection of hinge. Cover mildly shelfworn, corners bumped. Edges aged. Chocolate coated eps. There is a neat ink p.o. on first fly. Intermittent light foxing throughout. The last of Winthrop's books, this one contains essays and observations, starting ... Read More
---