Posted January 22, 2016
Looking for a favorite childhood book or series? I have a large stock of 20th Century Children's books including many signed books, First Editions & Out-of-Print titles. In addition, I have general stock including a substantial collection....
---
Jeryl Metz, Books
Our specialties are collectible children's books and illustrated books.
All our books are tidied up before being put in stock and dust jackets are given fresh Brodart protectors. We carefully wrap all books that are shipped. Please note that we do not ship to certain countries.
E-mail Jeryl Metz, Books
Overall Seller Rating:
Alibris seller since June 2003
---
Search for books from Jeryl Metz, Books Advanced Search
Search 5,648 books, 26 movies, and 17 music items from this seller
Spotlight book from Jeryl Metz, Books Fair. No Dj. Small 8vo Mystery magazine with stories by Edward D Hoch, Isaac Asimov, Robert L Fish (a Sherlock Holmes pastiche), Nedra Tyre and Laurence Treat. Pages are browned; covers a bit worn. "Ellery Queen" was a pseudonym used by a group of several authors. OUT OF PRINT.
Featured books from Jeryl Metz, Books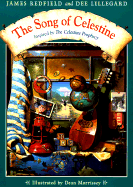 by
Redfield, James And Lillegard, Dee
$34.49
Dean Morrisey. Fine in Fine jacket. 4to. 1st Printing. A gorgeously illustrated picture book based on this best-seller by Redfield, the co-author tells the story of a little boy, Celestine, who finds a path but loses his way. He journeys to find his way back to the safety of his bed. Fine copy in pictorial boards. SIGNED BY AWARD-WINNING MORRISEY W/A THUMBNAIL SKETCH. OUT OF PRINT.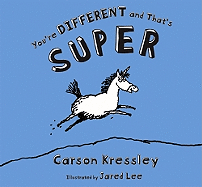 by
Kressley, Carson
$10.49
Jared Lee. Fine. About Fiine Dj. Square 8vo. 1st Printing. Trumpet was a foal that was different from all the other newborn horses and because of that, he was ostrisized by the other beasts. Turns out he was a unicorn and being so special was terrific after all. Whimsically illustrated on every page in b&w by equine artist Lee, this charming tale by stylist Kressley is a perfect story to enjoy with kids. Carson gained celebrity status as one of the Fab Five on "Queer Eye for the Straight Guy. ...
---
My Invisible Sister more books like this

by Colin, Barbara & Pinto, Sara other copies of this book

Edition: 1st US Edition Binding: Hardcover Publisher: Bloomsbury USA, NY Date published: 2010 ISBN-13: 9781599904887 ISBN: 1599904888

Description: Alejandro O'Kif, dj. As New in As New jacket. 8vo. 1st Printing. Young Frank's family has moved to a new town that he hopes is their last move. Problem is his sister Elizabeth who is invisible and who loved to pull pranks on their neighbors. Virtually new copy of this amusing debut children's novel by two young women from Glasgow, Scotland. OUT OF PRINT. Read More

Maisy Loves You more books like this

by Cousins, Lucy other copies of this book

Edition: First US Edition Binding: Board Book Publisher: Candlewick, London, Ontario Date published: 2003 ISBN-13: 9780763620653 ISBN: 0763620653

Description: Author. About Very Good. Oblong Large 8vo. 1st Printing. In this delightful die-cut board book from Cousins' series featuring Maisy the mouse in which she lets each one of her friends know how much she loves them. Copy Has light edge wear and rubbing to the spine area; still very good. OUT OF PRINT. Read More

Mouse Match more books like this

by Young, Ed other copies of this book

Edition: 1st Edition Binding: Hardcover Publisher: Silver Whistle, NY Date published: 1997 ISBN-13: 9780152014537 ISBN: 0152014535

Description: Author. Near Fine. 4to. 1st Printing. Retelling of a tale from Chinese folklore in which a father mouse attempts to find a special husband for his daughter by asking the sun, cloud, wind and wall but finds that a mouse husband is the best choice. Book features AWARD-WINNING YOUNG'S appealing color illustrations on the front sides of the fold out pages (leporello style); the rear of the pages have the tale in Chinese characters, white on black background. Slight wear, very good overall. OUT OF ... Read More

The Daughter of the Double-Duke of Dingle more books like this

by Billings, James other copies of this book

Edition: 1st Edition Binding: Paperback Publisher: Ethel Green/CreateSpace Independent Publishing, Cresskill, NJ Date published: 2011 ISBN-13: 9781467925068 ISBN: 1467925063

Description: Eugene Green. Fine. 4to In the tiny dukedom of Dingle, the Duke's daughter Anathema, her wizard brother, a half-breed ogre and a lost prince come together in this delightfully humorous tale by Billings, a former character tenor and superb color illustrations by the late Gene Green who was a multi-talented internationally known bass-baritone and artist. Privately produced by Green's widow, there were a small number done in hardcover for family and close friends to accompany this trade edition. ... Read More

To Every Thing There is a Season more books like this

by Dillon, Leo & Diane other copies of this book

Edition: 1st Edition Binding: Hardcover Publisher: Blue Sky / Scholastic, NY Date published: 1998 ISBN-13: 9780590478878 ISBN: 0590478877

Description: Authors. Fine in Fine jacket. Square 4to. 1st Printing. The Dillons have used this well-known verse from Ecclesiastes to show how the passages have inspired people around the world for generations. Magnificent multi-cultural artwork by the AWARD-WINNING DIANE & THE LATE LEO DILLON. SIGNED BY THEM ON THE TITLE PAGE. Read More

by Base, Graeme other copies of this book

Edition: First US Edition Binding: Hardcover Publisher: Abrams, NY Date published: 1987 ISBN-13: 9780810918689 ISBN: 0810918684

Description: Author. Very Good. No Dj. Folio. 1st US Printing. This extraordinary animal-alphabet book with it's superbly detailed color illustrations and illiterative "gothic-style" text. This book gave Base his richly deserved international success. Some wear to corners; overall, decent. Several of this bestseller's works have been adapted to other media. BASE IS A MULTI-AWARD WINNER. Read More

How I Became a Pirate more books like this

by Long, Melinda other copies of this book

Binding: Hardcover Publisher: Harcourt, San Diego Date published: 2003 ISBN-13: 9780152018481 ISBN: 0152018484

Description: David Shannon. Fine. About Fine Dj. 4to. "N" Printing. Delightful tale about a little boy, Jeremy Jacob, who was at the beach with his family; when a pirate crew comes ashore and they teach him all their pirate ways but he doesn't go off with them and instead, goes to soccer practice. Tiny bit of rubbing to corners. Well illustrated in color by CALDECOTT WINNING-SHANNON. OUT OF PRINT. Read More

A Child's Garden of Verses more books like this

by Stevenson, Robert Louis other copies of this book

Edition: Reissue Binding: Hardcover Publisher: Gramercy, NY Date published: 1985 ISBN-13: 9780517489246 ISBN: 0517489244

Description: Jesse Willcox Smith. About Fine. About Fine Dj. 4to. 1st Printing Thus. One of the most beloved collections of children's poems, this edition contains all the poems with charming color plates & b&w illustrations by famed Smith on every page. Pages are a tad off-white. Read More

Fluke Or I Know Why the Winged Whale Sings more books like this

by Moore, Christopher other copies of this book

Edition: First Edition Thus Binding: Paperback Publisher: Perennial / HarperCollins, NY Date published: 2004 ISBN-13: 9780060566685 ISBN: 006056668X

Description: Ruth Marten, cover. Very Good. No Jacket. 8vo Nate Quinn, a marine biologist specializing in studying the songs of humpback whales, finds an unexpected twist to his studies in this often witty novel. A little wear to the spine's bottom w/a very small bit of moisture to the first several pages near the spine. Trade paperback; OUT OF PRINT THUS. Read More
---