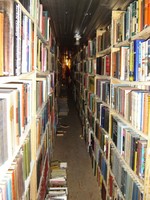 COMIC WORLD
BOX #21986, Steinbach, MB R5G 1B5 CAN
204-346-3674
Directions to COMIC WORLD
250,000 Mass Market PAPERBACKS / 60,000 Hardcover Books/ 250,000 MAGAZINES /1,300,000 COMICS/15,000 VHS Movies/ 5000 DVD's/ 100,000 Vinyl LP Records & 40,000 7" Singles /8,000 Music Cassette Tapes/ 20,000 POSTERS
>> Mail Order since 1971; We have IN STOCK; 250,000 Mass Market PAPERBACKS, ALL types, 1940-1990's/ 60,000 Hardcover Books, ALL subjects, from 1900-1990's /250,000 MAGAZINES, ALL types /1,300,000 COMICS, 1950's thru 2010 / 100,000 Vinyl LP Records & 40,000 7" Singles / 8,000 Music Cassette Tapes / 15,000 VHS Movies / 5000 DVD's/ 20,000 POSTERS / VIDEO GAMES; Atari, Coleco, Intellivision / OVER 25,000 DIFFERENT Satisfied Customers, with over 250,000 completed Orders! Mail Order Only, from our 8000 Square Foot Warehouse; (We have NO retail store); Experienced Mail Order Dealer
E-mail COMIC WORLD
Overall Seller Rating:
Alibris seller since August 2005
---
Search for books from COMIC WORLD Advanced Search
Search 18,677 books, 809 movies, and 10 music items from this seller
Spotlight book from COMIC WORLD Painted Cover Art! Very Good. Mass Market Paperback. 12mo-over 6¾"-7¾" tall. 189 pages. "Miranda planned her suicide as an escape from her now empty life and the guilt she felt for her little daughter's death, a guilt which no coroner could remove. Longing for oblivion, she spooned the bitter-tasting drug, but was interrupted by the sound of tyres screeching on the clifftop road, followed by the frightened scream of a child. With burning memories of Sally's death she could not resist the call ...
Featured books from COMIC WORLD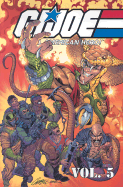 by
Larry Hama
$16.00
Mike Vosburg & Jon D'Agostino; [Overstreet = VF; ABE= FINE+] Comic Book. 4to-over 9¾"-12" tall. G.I. JOE-A Real American Hero-Comic #18 (12/1983; 1st Printing; Marvel Pub; Original USA Color Comic); DESTRO RETURNS, Cover & Story; >> Featuring; "Destro Returns! "; With story/script by Larry Hama, ART by Mike Vosburg & Jon D'Agostino; **** Featuring Appearances by; Destro, Hawk, Clutch, Scar-Face, Scarlett, MANTA (Marine Assault Nautical Transport-Air Driven), Torpedo, Rock 'N Roll, SNAKE-EYES, ...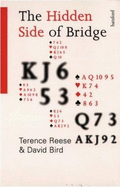 by
Reese, Terence & Bird, David
$10.00
Playing Card Image on Cover. Very Good. Trade Paperback. 8vo-over 7¾"-9¾" tall. 136 Pages;
---
Prince Valiant-Volume 31. -a Just for Aleta more books like this

by Foster, Harold R. other copies of this book

Edition: Second Edition Binding: Softcover Publisher: Fantagraphics Books, California, USA. Date published: 1997 ISBN-13: 9780930193379 ISBN: 0930193377

Description: Hal Foster Illustrator. As New. Oversized Trade Paperback. Folio-over 12"-15" tall. First Printing =Summer 1987 Size 13 1/4" x 9 3/4"; >>> Comprising pages 1373 through 1418. "Produced in cooperation with the Danish publisher Interpresse and several other publishers around the world, this new edition of PRINCE VALIANT is intended to be the definitive compilation of Hal Foster's masterpiece. >>> Weight = 300 Grams; Read More

condition:

Book:

Seller Name & Rating:

COMIC WORLD, MB, CANADA

The Running Man [Signet Book #451-Ae1508; May/1982; Canadian Pbo] Basis for the Film /Movie With Arnold Schwarzenegger and Richard Dawson more books like this

by Bachman, Richard [ Pseudonym For Stephen King ] other copies of this book

Edition: Simultaneous 1st Canadian Paperback Ed Binding: Softcover Publisher: Signet Book-NAL / New American Library, Scarborough, Ontario, Canada. Date published: 1982 ISBN-13: 9780451115089 ISBN: 0451115082

Description: Painted Cover Art. Very Good. Mass Market Paperback. 12mo-over 6¾"-7¾" Tall. MAY/1982; 1st Edition, 2nd Printing (Actually 1st Canadian Edition); The Number Line begins with a "2" which is the Simultaneous FIRST Canadian printing of the PBO (Paperback Original); There were NO copies of this book from the Canadian SIGNET with a number line that beginning with a "1"; (And are NO USA SIGNET books with a number line that starts with a "2"); A Scarce PBO item, regardless if the USA or Simultaneous ... Read More

condition:

Book:

Seller Name & Rating:

COMIC WORLD, MB, CANADA

Inside the Company: Cia Diary ( C.I.a. / Central Intelligence Agency ). more books like this

by Agee, Philip other copies of this book

Edition: Second Edition By Publisher Binding: Softcover Publisher: Stonehill Publishing Company, New York, NY, USA. Date published: 1975 ISBN-13: 9780883730287 ISBN: 0883730286

Description: PHOTO Cover on Dust Jacket. Near FINE. Very Good DUST JACKET. Mass Market Paperback. 12mo-over 6¾"-7¾" Tall. **** [ INTERNATIONAL {Non-USA & NON-Canada} ORDERS = SURFACE ONLY Please; SORRY, NO overseas AIRMAIL Orders will be accepted on this HEAVY Book]; ****. 599 pages PLUS Appendix 1-4 & Acknowledgements thus 640 pages total. ** Weight = 800 Grams; ""The CIA is the most powerful secret police force in the world. Its hand has been seen in many incidents, sometimes with reason, sometimes more ... Read More

condition:

Book:

Seller Name & Rating:

COMIC WORLD, MB, CANADA

Debbie. ( (the Living Hope Library-Christain Teenager Series) Prostitution, Heroin Drug Addiction, Physical Abuse, Pimp more books like this

by Benton, John other copies of this book

Edition: PBO (Paperback Original) True First Ed Binding: Softcover Publisher: New Hope Book., New Jersey USA Date published: 1981 ISBN-13: 9780800783983 ISBN: 0800783980

Description: Painted Cover Art. Good to Very Good. Mass Market Paperback. 12mo-over 6¾"-7¾" Tall. 190 pages. "Had she won freedom only to lose her life? " Read More

condition:

Book:

Seller Name & Rating:

COMIC WORLD, MB, CANADA

A House Without Love more books like this

by Bromige, Iris other copies of this book

Edition: Second British UK Edition Binding: Softcover Publisher: Coronet Book., London, England, Great Britain, UK Date published: 1976 ISBN-13: 9780340199305 ISBN: 034019930X

Description: Painted Cover Art! Near FINE. Mass Market Paperback. 12mo-over 6¾"-7¾" tall. 190 pages. *** RARE Title; "Andrew Courtland was determined to make his grand-daughter Jill marry the young man he had chosen for her. A crusty old patriarch, he rules the household at Holly Hill with a rod of iron. And in his opinion Martin Teviot, the son of an old friend, was just the right man for his grand-daughter. But Jill herself had other ideas. She preferred Paddy Dynard and positively disliked Martin Teviot. ... Read More

condition:

Book:

Seller Name & Rating:

COMIC WORLD, MB, CANADA

The Brutish Are Coming. (#4 in the Hagar the Horrible Series) more books like this

by Browne, Dik other copies of this book

Edition: TRUE FIRST Collected Edition Thus Binding: Softcover Publisher: ACE TEMPO Pub;, New York, NY, USA. Date published: 1983 ISBN-13: 9780448168869 ISBN: 0448168863

Description: Dik Browne Cartoons Cover & Art. Good. Mass Market Paperback. 12mo-over 6¾"-7¾" tall. B&W illustrated cartoons. Cover depicts Hagar & his warriors charging with a Duck. >> SCARCER Hagar Title. >> Creasing in front cover; Read More

condition:

Book:

Seller Name & Rating:

COMIC WORLD, MB, CANADA

Texas Ranger ( Walt Slade, Undercover Ace of Texas Rangers Series; Leisure Books ); Two Books in One = Drums of Doom & more books like this

by Scott, Bradford (Pseudonym Of A. Leslie Scott; Also Writes As; Jackson Cole) other copies of this book

Edition: First Collected Edition, PBO thus! Binding: Softcover Publisher: Leisure Books., New York, NY, USA. Date published: 2006 ISBN-13: 9780843957648 ISBN: 0843957646

Description: Painted Cover Art! FINE+, Near New. Mass Market Paperback. 12mo-over 6¾"-7¾" tall. 223 pages; >>> "In 'Drums of Doom' (5/1945 Thrilling Western pulp) Walt Slade goes undercover to nab a ruthless band of cattle rustlers. But what awaits him is even more ominous than the ever-present beating of the Indian drums. "The Lone Star Peril' (6/1938 Texas Rangers pulp) finds Jim Hatfield investigating the murder of a fellow Texas Ranger. But with warring ranchers and ambushers on the loose, it's all Jim ... Read More

condition:

Book:

Seller Name & Rating:

COMIC WORLD, MB, CANADA

Beetle Bailey-Fall Out Laughing more books like this

by Walker, Mort other copies of this book

Edition: PBO (Paperback Original) True First Ed Binding: Softcover Publisher: ACE TEMPO / Grossett & Dunlap. Pub;, New York, NY, USA. Date published: 1969 ISBN-13: 9780448168951 ISBN: 0448168952

Description: Mort Walker Cartoons/Comics. Very Good. Mass Market Paperback. 12mo-over 6¾"-7¾" Tall. Approx 100 pages; SCARCE title; >>> "Starring Zany Characters in the World's Number One Comic Strip. " Read More

condition:

Book:

Seller Name & Rating:

COMIC WORLD, MB, CANADA

Dead Man's Canyon. (Jim Hatfield of Texas Rangers Series); more books like this

by Cole, Jackson (Pseudonym Of A. Leslie Scott; Also Writes As= Bradford Scott) other copies of this book

Edition: First Paperback Ed Binding: Softcover Publisher: Popular Library., New York, NY, USA. Date published: 1968

Description: Painted Cover Art! FINE+, Near New. Mass Market Paperback. 16mo-over 5¾"-6¾" tall. 125 pages. "The Slash E steers, several hundred of them, rested a short distance from where Pete Norris, a heart six-foot cowboy, slept. Suddenly, the peace of the Texas night was shattered by gunshot, and Pete dived for his six-shooter. His men leaped awake. But they couldn't defend themselves against the oncoming massacre by an army of hell-shooting cattle thieves. When the news reached the Texas Rangers' ... Read More

condition:

Book:

Seller Name & Rating:

COMIC WORLD, MB, CANADA
---