Cuyahoga Valley Book Company
Cuyahoga Valley Book Company specializes in second hand, recycled, out of print books, and otherwise hard to find titles.
Since our humble beginnings in 2001, our mission is to continue to provide the best customer service on the internet for book lovers around the world. Our frequent additions of unique and fascinating titles are never in stock for very long so check back regularly. You never know what you may find!
E-mail Cuyahoga Valley Book Company
Overall Seller Rating:
Alibris seller since August 2002
---
Search for books from Cuyahoga Valley Book Company Advanced Search
Search 5,934 books and 1 movie from this seller
Spotlight book from Cuyahoga Valley Book Company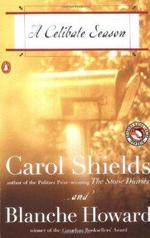 Very Good. Italian text, lightly aged pages, no marks. No spine creasees & very mild wear on cover. Language Notes\nText: Italian--This text refers to an out of print or unavailable edition of this title.
Featured books from Cuyahoga Valley Book Company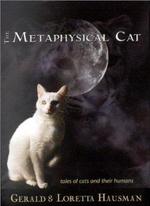 by
"Hamilton, Alice".
$149.99
Very Good. Great book! Clean pages, no writing or marks. No spine creases, mild shelf wear & small corner bend on grey cover. "Amazon: This is the autobiography of the first woman faculty member at Harvard Medical School; the first doctor specializing in occupational health in any country; and the person who coined the term "industrial hygienist". The stories she tells about occupational exposures in her time are ghastly, but what is more interesting is her connection to the progressive ...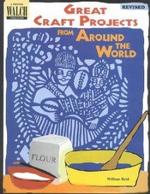 by
Robert L. Reid
$49.95
Brand New. BRAND NEW! IN EXCELLENT CONDITION! GLOSSY COVER, CLEAN PAGES & NO MARKS! Description: Teach the difference between simply hearing music and truly listening! Topics include: *Listening, *Melody, *Rhythm, *Harmony, *Acoustics, *Form, *Content, *Making Music, *New Music. Also includes a glossary and answers to study activity questions. Grades 7-adult.
---
Binding: Hardcover Publisher: Thomas Nelson Date published: 1985 ISBN-13: 9780840766809 ISBN: 0840766807

Description: Very Good. NICE BOOK! MILD SHELF WEAR ON DUSTJACKET, LIGHTLY AGED, INSCRIPTION ON ENDPAGE BUT NO OTHER MARKINGS IN TEXT. Description: A Nelson Gift Book, 48 pages. Includes 23 thoughtful selections from the Bible accompanied by 20 color photographs to inspire readers. Read More

Binding: Trade Paperback Publisher: Kingsway Date published: 1995 ISBN-13: 9780854765546 ISBN: 0854765549

Description: Very Good. GREAT BOOK! MODERATE WEAR ON WHITE COVER, LIGHTLY AGED PAGES, STAMPED INSIDE BUT NO MARKING IN TEXT. "Description: As churches across the country struggle to determine the proper place for the prophetic in their congregations as well as guidelines for the operation of prophecy, the lessons learned by Mike Brickle provide a starting point. --Ministries Today magazine" Read More

Invisible Imprint: What Others Feel When in Your Presence, Understanding the Forces of Good and Evil

Edition: Signed Binding: Hardcover Publisher: VMI Date published: 2001 ISBN-13: 9780971231108 ISBN: 0971231109

Description: Like New. EXCELLENT BOOK! SIGNED BY AUTHOR ON ENDPAGE! VERY SLIGHT SHELF WEAR ON WHITE DUSTJACKET, CLEAN PAGES, NO MARKING IN TEXT. "Description: This book will enable the reader to understand how others feel when with us and what impressions we leave behind." Read More

Beyond Prophecies and Predictions: Everyone's Guide to the Coming Changes

Edition: Signed Binding: Trade Paperback Publisher: Ballantine Books Date published: Sep-96 ISBN-13: 9780345410207 ISBN: 0345410203

Description: Very Good. NICE BOOK! SIGNED BY AUTHOR ON TITLE PAGE! NO SPINE CREASES & MILD SHELF WEAR ON COVER. LIGHTLY AGED PAGES, NO MARKING IN TEXT. Publisher: This timely and important book synthesizes the major world prophecies-including those of the Hopi, the Mayans, Babylonians the Bible, Nostradamus, Edgar Cayce, and the Great Pyramid-into a compelling, unified theory with an inescapable message: the choices we collectively make today create our tomorrow. Positive changes in the mass consciousness ... Read More

Binding: Trade Paperback Publisher: Chronicle Books Date published: 1997 ISBN-13: 9780811817134 ISBN: 081181713X

Description: Like New. COOL BOOK! MILD SHELF WEAR ON BLACK & SILVER COVER, NO WRITING OR MARKINGS IN TEXT. Description: The indispensable companion to Schwa: World Operations Manual. Record alien sightings. Bizarre conversations. Ads for things that can't possibly work. A cloud that stays in one place all day. Music you can't get out of your head. The dullest day. Let this journal take over your life. You'll find yourself writing more and more, fascinated by the evidence of the inexplicable and unspoken all ... Read More

Binding: Paperback Publisher: Berkley Books Date published: Jan-83 ISBN-13: 9780425062999 ISBN: 0425062996

Description: Good. Cover is worn with several creases on spine and top corner. Pages are aged but clean. Washington Post: ""A master of suspense! "" Rolling Stone: ""Breathtakingly exciting! "" Read More

Binding: Paperback Publisher: Linden Press/Simon & Schuster Date published: 1985 ISBN-13: 9780671604134 ISBN: 0671604139

Description: Very good. Read once with care. One spine crease, small bump on top of spine. Book is lightly aged, clean & crisp pages. ABOUT THE BOOK: The hilarious best-seller tells you what they are, where to get them, what to call them, and whether to keep them! Read More

Binding: Paperback Publisher: Berkley Books Date published: Aug-92 ISBN-13: 9780425133545 ISBN: 0425133540

Description: Good. Good book! Spine creases, wear to cover, clean pages. Amazon: Once again, Tom Clancy manages to add new twists to the alternate U.S. history he initiated in The Hunt for Red October. In The Sum of All Fears, the center of conflict is the perpetual hot spot the Mideast, where a nuclear weapon falls into the hands of terrorists just as peace seems possible. Clancy realistically paints an almost unthinkable scenario--the bomb is planted on American soil in the midst of an escalation in ... Read More

Edition: Ex-Library Binding: Hardcover Publisher: Childs World Date published: March, 1978 ISBN-13: 9780895650115 ISBN: 0895650118

Description: Very good. No scribbles or tears. Card catalog description: Enumerates fears common to children such as fear of the dark, heights, doctors, storms, and doing things for the first time, such as going to school. Read More
---