Search for books from Cultural Connection Advanced Search
Search 7,076 books, 35 movies, and 12 music items from this seller
Spotlight book from Cultural Connection

35 accordion folded panels. 33 pages of text. Each year from 1869 to 1932 is looked at with featured highlights including vintage photos and ephemera. "Timeline" accordion design." "Baseball history literally unfolds before your eyes." Tall narrow folio 12 3/8" x 4 1/8". Slick pictorial boards. Slipcase. Like new/ Very good..
Featured books from Cultural Connection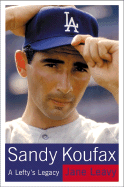 by
Leavy, Jane
$70.00
First edition-8th printing signed by the author on title page " November 2, 2002 For Sandy, From one journalist to another-very well-named, Best wishes, Jane L--" with black sharpie. Collectible. 8vo. Blue and red boards stamped in silver on spine. Section of B&W photos on slick paper. Dust jacket. Like new/ near Fine.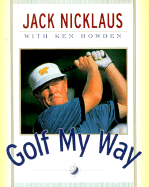 by
Nicklaus, Jack With Ken Bowden
$165.00
Laid in is a very nice 8" x 5" typed note on Jack Nicklaus stationary stating "11/28/78 HOPE YOU ENJOY MY BOOK BEST WISHES Jack Nicklaus" signed in black pen by Nicklaus. A small golden bear printed at upper left corner of note along with Jack's full name. First edition first printing. 3 parts, 22 chapters, Career statistics at back. "70-odd full-page and double spread illustations-24 in four colors and most of the rest in two colors." Green boards stamped in white on spine. 265 pages. Clean, ...
---
The Edisons of Fort Myers-Discoveries of the Heart more books like this

by Smoot, Tom other copies of this book

Binding: Hardcover Publisher: Pineapple Press, Sarasota, Florida Date published: 2004 ISBN-13: 9781561643127 ISBN: 1561643122

Description: First edition. Accurate events of Edisons's life told chronologically and historically with extensive footnotes. 372 pages. 25 chapters. Many vintage B&W photos. Dust jacket. Like new/ Like new. Read More

The Mangrove Coast more books like this

by White, Randy Wayne other copies of this book

Binding: Hardcover Publisher: Putnam, New York Date published: 1998 ISBN-13: 9780399143724 ISBN: 0399143726

Description: First edition signed by the author on title page: "To Mr. UPS Thanks! Randy White" with black pen. 8vo. Purple boards stamped in gilt on spine. 290 pages. Numbers 10-1 on copyright page. Tight and bright. Not a remainder. Priced dust jacket. Like new/ Fine. Read More

by White, Randy Wayne other copies of this book

Binding: Hardcover Publisher: G.P. Putnam's, New York Date published: 1996 ISBN-13: 9780399141409 ISBN: 0399141405

Description: First edition first printing signed by the author on title page "Randy Wayne White" with black pen. Signed in my presence. Full number line 10 9 8 7 6 5 4 3 2 1 on copyright page. Blue and green boards. Boards blindstamped and stamped in blue on spine. Tall 8vo. 236 pages. Not a remainder. Bright, tight and sharp. Includes two jackets first is a priced dust jacket with tiny tear repair at bottom corner. Second is a priced jacket without any tears but a little texturing to clear coat at bottom ... Read More

Dead of Night more books like this

by White, Randy Wayne other copies of this book

Binding: Hardcover Publisher: Putnam, New York Date published: 2005 ISBN-13: 9780399152443 ISBN: 039915244X

Description: First edition signed by the author on half-title page "Randy Wayne White" with black marker. 8vo. Chartreuse and black boards stamped in silver. 352 pages. Numbers 10-1 on copyright page. Not a remainder. Clean, tight and bright. Priced dust jacket. Like new/ Like new. Read More

Sanibel Flats more books like this

by White, Randy Wayne other copies of this book

Binding: Paperback Publisher: St. Martin's Paperbacks, New York Date published: 1991 ISBN-13: 9780312926021 ISBN: 0312926022

Description: Collectible. First printing. Paperback. "St. Martin's hardcover edition published 1990-St. Martin's paperbacks edition/ April 1991" and numerals 1 thru 10 on copyright page. 307pp + ad at back. Yellow page edges. Narrow opened flex on spine otherwise in like new condition. Read More

Tampa Burn more books like this

by White, Randy Wayne other copies of this book

Binding: Hardcover Publisher: Putnam, New York Date published: 2004 ISBN-13: 9780399151811 ISBN: 0399151818

Description: First edition. 8vo. Black boards stamped in metallic red. 372 pages. Numbers 10-1 on copyright page. Not a remainder. Clean, tight and bright. Priced dust jacket. Like new/ Like new. Read More

Everglades more books like this

by White, Randy Wayne other copies of this book

Binding: Hardcover Publisher: Putnam, New York Date published: 2003 ISBN-13: 9780399150586 ISBN: 0399150587

Description: First edition. 8vo. Black boards stamped in guilt. 333 pages. Numbers 10-1 on copyright page. Not a remainder. Clean and tight and bright. Priced dust jacket. Like new/Like new. Read More

Dark Light more books like this

by White, Randy Wayne other copies of this book

Binding: Hardcover Publisher: Putnam, New York Date published: 2006 ISBN-13: 9780399153365 ISBN: 0399153365

Description: First edition. 8vo. Violet boards stamped in metallic blue. 336 pages. Numbers 10-1 on copyright page. Not a remainder. Clean and tight and bright. Priced dust jacket. Like new/ Like new. Read More

North of Havana more books like this

by White, Randy Wayne other copies of this book

Binding: Hardcover Publisher: G. P. Putnam's Sons, New York Date published: 1997 ISBN-13: 9780399142420 ISBN: 0399142428

Description: First edition signed by the author on flyleaf " Randy W White" with black sharpie. Not inscribed. I personally had Randy White sign this book for me at the Doc Ford's Bar & Grill book signing event at Fort Myers Beach on 3/27/10. 8vo. Blue and purple boards stamped in gilt on spine. 241 pages. Numbers 10-1 on copyright page. Not a remainder. Clean and tight and bright. Priced dust jacket. Like new/ Like new. Includes a 8 1/2" x 11" flyer advertsing the book signing event featuring his newest ... Read More
---