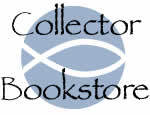 Collector Bookstore
Collector Bookstore is a leading specialty retailer of price guides and reference books to inform and educate collectors and professionals in the antiques and collectors markets. Our customers include individual collectors, dealers, appraisers, auctioneers & other industry professionals. We buy most titles directly from the publisher; this ensures our price guides are the most recent. Because our stock is always fresh, you won't receive heavily thumbed shelf copies from us! Authors are encouraged to submit their reference titles for our consideration.
E-mail Collector Bookstore
Overall Seller Rating:
Alibris seller since February 2008
---
Search for books from Collector Bookstore Advanced Search
Search 942 books from this seller
Spotlight book from Collector Bookstore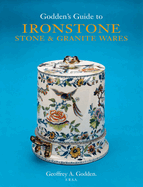 Good in new dust jacket. This is the first book to be devoted to British Ironstone China and the related stone china and granite ceramic bodies. This important and wide-ranging Godden's Guide follows and complements the acclaimed Godden's Guide to Mason's China and the Ironstone Wares, explaining the rise and development of British ironstone china and the related stone china and granite wares. Chapters are devoted to Mason's Patent Ironstone China and the large auction sales of surplus stock ...
Featured books from Collector Bookstore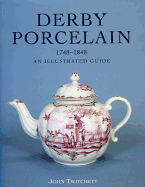 by
John Twitchett
$80.55
New in new dust jacket. This new book contains a good deal of new information and a large quantity of hitherto unpublished illustrations. Much of the documentary evidence is also published for the first time and a good deal of further material is included to be made available to a far wider readership. The author deals comprehensively with the Nottingham Road, Derby factory, its staff and its wares with detailed biographies on anyone and everyone connected with production and sales during the ...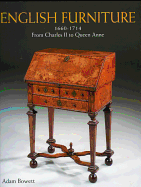 by
Adam Bowett
$80.55
New in new dust jacket. English Furniture describes the development of fashionable English furniture between the restoration of Charles II in 1660 and the death of Queen Anne in 1714. Based largely on contemporary documents and on original and firmly documented furniture, together with the latest modern scholarship, it provides a closely-reasoned analysis of changing furniture styles, together with much technical information on materials and processes. The authors radical new approach to the ...
---
Victorian China Fairings the Collectors Guide more books like this

by Derek H. Jordan other copies of this book

Edition: 2003 edition Binding: Hardcover Publisher: AntiqueCC Date published: 2003 ISBN-13: 9781851494460 ISBN: 1851494464

Description: New in new dust jacket. Fairings are small Victorian china ornaments, usually with a suitable caption, making a social, political or humorous comment on English life. They were in production from about 1850 to 1914 when the outbreak of the First World War brought this trade to an end. Fairings were made for the huge English Fair market, the word 'fair' coming from the Latin feria meaning holiday. The latter was a great day out for the masses with a chance to catch up on gossip, fashions, new ... Read More

Joseph Kishere and the Mortlake Potteries more books like this

by Jack Howarth, Robin Hildyard other copies of this book

Edition: 2004 edition Binding: Hardcover Publisher: AntiqueCC Date published: 2004 ISBN-13: 9781851494620 ISBN: 1851494626

Description: New in new dust jacket. This fascinating volume provides the definitive history of the small but important Mortlake pottery established by Joseph Kishere in the late eighteenth-century. It focuses on the working life of Kishere and his stoneware products. The book is based on the writings and research of Robin Hildyard, Jack Howarth and the late John Eustace Anderson. Each of the contributors brings a different but complementary perspective to the subject. Andersons book A Short Account of the ... Read More

Once Upon Our Time: Portrait Miniatures more books like this

by Moyna Flannigan other copies of this book

Edition: 2004 edition Binding: Softcover Publisher: National Galleries of Scotland Date published: 2004 ISBN-13: 9781903278505 ISBN: 1903278503

Description: Considered to be one of Scotland's leading figurative painters, Moyna Flannigan is known for her wry and penetrating observations on society. This book accompanies an exhibition of new work 5o portrait miniatures that reflect the styles, manners and culture of contemporary life. In an illuminating essay Keith Hartley, chief curator at the Scottish National Gallery of Modern Art, examines Flannigan's paintings and discusses the artistic and social influences on her work. In addition, a selection ... Read More

White Salt-Glazed Stoneware of the British Isles more books like this

by Diana Edwards, Rodney Hampson other copies of this book

Edition: 2005 edition Binding: Hardcover Publisher: AntiqueCC Date published: 2005 ISBN-13: 9781851494804 ISBN: 1851494804

Description: New in new dust jacket. White Salt-Glazed Stoneware of the British Isles is the first book on salt-glazed stoneware since 1971. This book is the first to cover salt-glazed production in the whole of the British Isles, not simply the production in Staffordshire. Beginning with the introduction of salt-glazed stoneware into England by German and Dutch potters in the mid-seventeenth century, and John Dwight's patent of 1672, this book goes on to discuss in detail early industrial stoneware, the ... Read More

Royal Doulton Series Ware Volume 4: Around the World Flora and Fauna more books like this

by Louise Irvine other copies of this book

Edition: 2006 edition Binding: Softcover Publisher: Richard Dennis Publications Di Date published: 2006 ISBN-13: 9780903685214 ISBN: 0903685213

Description: New. This is the fourth book on the subject of Series ware: an assortment of decorative and practical items printed with popular imagery. This volume continues the study of this popular collecting field with a survey of series featuring scenes from around the world and colourful flora and fauna. 2006. Read More

Great British Wine Accessories 1550-1900 more books like this

by Robin Butler other copies of this book

Edition: 2009 edition Binding: E Publisher: Brown & Brown Date published: 2009 ISBN-13: 9780956349804 ISBN: 0956349803

Description: Highly informative and copiously illustrated overview of 350 years of wine accessories Foreword by renowned wine writer Hugh Johnson This title has received great reviews from experts in the wine and antique industries "Robin Butler's new book displays impeccable scholarship combined with outstanding book production." David Peppercorn MW "To say the coverage of the subject is comprehensive is to understate." Martin Mortimer "A delightful insight into the heritage of wine. Robin Butler reveals ... Read More

The Birmingham Cartridge Manufacturers more books like this

by C. W. Harding other copies of this book

Edition: 2009 edition Binding: Hardcover Publisher: Quiller Publishing Ltd Date published: 2009 ISBN-13: 9781846890642 ISBN: 1846890640

Description: New in new dust jacket. Traditionally more ammo was made in Birmingham in the United Kingdom than anywhere else. The manufacturers there included the most illustrious names in the Empire, & their shells were used for tigers in India, ptarmigan in the Yukon, & the war against the Mahdi in Khartoum. This in-depth review of the former munitions companies in Birmingham includes a social history as well as definitive information on shotgun & metallic cartridge production across a huge range of ... Read More

Antique Woodworking Tools: Their Craftsmanship From the Earliest Times to the Twentieth Century more books like this

by David R Russell other copies of this book

Edition: 2010 edition Binding: Hardcover Publisher: John Adamson Date published: 2010 ISBN-13: 9781898565055 ISBN: 1898565058

Description: New in new dust jacket. The David Russell collection brings together a stunning array of edge and boring tools from Britain, continental Europe and North America and provides a broad survey of hand tool-making from prehistory to today. All the tools are illustrated with James Austin's photographs, and details and marks are shown where appropriate. Special attention is given to planes, and the great British makers of the eighteenth and nineteenth centuries are discussed in depth. Since ... Read More

1920s Fashion: the Definitive Sourcebook more books like this

by Charlottle Fiell, Emmanuelle Dirix other copies of this book

Edition: 2011 edition Binding: Softcover Publisher: Goodman-Fiell Date published: 2011 ISBN-13: 9781783130146 ISBN: 1783130148

Description: New. Featuring 600 totally original, period photographs and illustrations completely redefining the appraisal of 1920s fashion Inspiration for the vintage trend still dominating high streets and catwalks Includes many re-discovered images of not only Hollywood stars in the latest flapper fashions but also elegant illustrations from the leading fashion houses Contains biographies of renowned designers and fashion houses Companion work to 1930s Fashion: The Definitive Sourcebook ISBN ... Read More
---