Search for books from CHAUCER BOOKSHOP Advanced Search
Search 7,753 books from this seller
Spotlight book from CHAUCER BOOKSHOP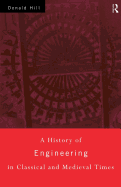 Reprint, 8vo paperback, pp263, indexed, with diagrams throughout. Illustrated card wraps. A copy in VG+ Condition. (Shelf 200 bx P) ISBN: 0415152917.
Featured books from CHAUCER BOOKSHOP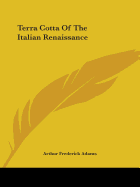 by
Adams (Arthur Frederick, Photographer)
$31.91
First Edition, 4to, pp(viii), 200, illustrated with 200 full-page monochrome photographic plates. Bound in 1/4 black cloth gilt with boards. Small nick to spine; boards with some signs of wear; rear free endpaper neatly removed. A copy in overall Good Condition (no dust wrapper). (Shelf 104 A)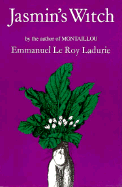 by
Ladurie, Emmanuel Le Roy
$21.14
First Edition (UK), 8vo, pp222, indexed. Bound in green cloth with gilt lettering to spine. A copy in VG+ Condition, in VG+ illustrated dust wrapper. (Shelf 200) ISBN: 0807611816.
---
Plumpton Correspondence: a Series of Letters, Chiefly Domestick, Written in the Reigns of Edward IV, Richard III, Henry VII, Henry VIII more books like this

by Stapleton, Thomas (Editor) other copies of this book

Binding: Hardcover Publisher: London, Camden Society 1839

Description: Square 8vo, pp312, indexed. Bound in original dark green cloth with gilt lettering and decoration to spine; blind stamped decoration to upper and lower covers. Some faint damp marks to edges of covers; bottom corners bumped; bookplate to front endpaper-a copy in overall VG Condition (no dust wrapper). ( SHEF. 242) Read More

The Great North-West and the Great Lake Region of North America more books like this

by Fountain, Paul other copies of this book

Binding: Hardcover Publisher: London, Longmans Green and Co. 1904

Description: First Edition, 8vo, pp355, indexed. Bound in original red cloth, gilt lettering to spine and upper cover. Slight browning to endpapers and v. occasional foxing to top edge of pages-a copy in overall VG Condition. (Shelf 207) Read More

Richard Hughes: a Biography more books like this

by Graves, Richard Perceval other copies of this book

Binding: Hardcover Publisher: London, Andre Deutsch 1994 Date published: 1994 ISBN-13: 9780233988436 ISBN: 0233988432

Description: Lge 8vo, pp491, indexed, with b/w photographs. A copy in VG Condition, in VG pictorial dust wrapper. (Shelf 242) ISBN: 0233988432 1kg. Read More

When You Go Home more books like this

by Lane, Arthur other copies of this book

Binding: Hardcover Publisher: Stockport Publications 1993 Date published: 1993 ISBN-13: 9781897666005 ISBN: 1897666004

Description: 4to, pp311, many photographs in colour and monochrome; maps to endpapers. A bright, clean copy in VG+ condition, in VG+ dust wrapper. (Shelf 53) ISBN: 1897666004. Read More

Folklore as an Historical Science more books like this

by Gomme, George Laurence other copies of this book

Binding: Hardcover Publisher: London, Methuen 1908

Description: 8vo, pp371, indexed, frontispiece and 27 other b/w plates. Bound in original red cloth, gilt lettering to spine. Small signature to front free endpaper; minor browning to endpapers-a copy in overall VG Condition. (Shelf 240) Read More

Poems From the Works of Charles Cotton more books like this

by Cotton, Charles other copies of this book

Binding: Hardcover Publisher: London, The Poetry Bookshop 1922

Description: 8vo, pp49, illustrated with drawings throughout by Claud Lovat Fraser. Paper-covered boards, with illustration to upper cover, paper label to spine. Some light soiling to covers, else VG. (Shelf 75) Read More

Diaries 1898-1902 more books like this

by Mahler-Werfel, Alma other copies of this book

Binding: Hardcover Publisher: London, Faber and Faber 1998

Description: 8vo, pp494, indexed, with b/w photographic plates plus line drawings in text. Translated from German by Antony Beaumont. Cream boards. A copy as new, in VG+ Condition, in VG+ illustrated dust wrapper. (Shelf 70) Read More

Romano British Buildings and Earthworks more books like this

by Ward, John other copies of this book

Binding: Hardcover Publisher: London, Methuen 1911

Description: Large 8vo, pp319, indexed, 98 photographs and plans. Bound in red cloth gilt. Spine sunned; foxing to endpapers and edges-a tight copy in overall Good+ condition. (SHELF 240) Read More

A History of Surrey more books like this

by Brandon, Peter other copies of this book

Binding: Hardcover Publisher: London, Phillimore 1977 Date published: 1977 ISBN-13: 9780850333039 ISBN: 0850333032

Description: 4to, pp128, index, with b/w plates plus drawings by Carolyn Lockwood. Bound in blue cloth gilt. Anice bright copy in VG Condition; in VG pictorial dust wrapper. ISBN: 0850333032 (Shelf 22) Read More
---