Search for books from Booksville Advanced Search
Search 3,225 books from this seller
Spotlight book from Booksville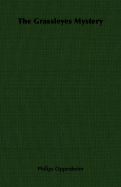 VG: Very small nick top of spine. / No DJ 8vo Red cloth None 337 C 1946by Little, Brown & Co. B-114 690E.
Featured books from Booksville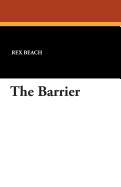 by
Beach, Rex Denman Fink (4)
$5.00
Gd: Slight tear bottom of spine. / No DJ None 310 C 1908 by Harper &Bros. B-101 390E.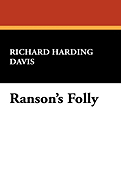 by
Davis, Richard Harding Fred. Reminton, W.A. Clark*
$6.00
Fair: Top & bottom spine torn OW Gd. / No DJ 1st None 345 * H.C. Cristy, E.M. Ashe, & F.D. Steele. C 1902 by CharlesScribner's Sons. B-101 390F.
---
Moving on more books like this

by McMurtry, Larry other copies of this book

Publisher: Simon & Schuster NY

Description: Fair: Loose binding at page 30. / No DJ None C 1970 by Larry McMurtry. B-105 390E. Read More

condition:

Book:

Seller Name & Rating:

Booksville, CA, USA

The Sterile Cuckoo more books like this

by Nichols, John other copies of this book

Publisher: David McKay Co., Inc. NY

Description: VG / No DJ None 210 C 1965 by John Nichols. B-107 390E. Read More

condition:

Book:

Seller Name & Rating:

Booksville, CA, USA

The Life of Pasteur Translated From the French By Mrs. R.L. Devonshire more books like this

by Radot, Rene Vallery other copies of this book

Binding: Hardcover Publisher: The Sundial Press, Inc. 1937 NY

Description: Gd Fair * * DJ chipped along outer edges. B-110 390E. Read More

condition:

Book:

Seller Name & Rating:

Booksville, CA, USA

Memories of Another Day more books like this

by Robbins, Harold other copies of this book

Publisher: Simon & Schuster 1979 NY

Description: VG: Dedication from "Mom" on front fly leaf, OW Fine. 1st VG * 491 * DJhas slight discolor around outside edges. C 1979 by Harold Robbins. B-109 390E. Read More

condition:

Book:

Seller Name & Rating:

Booksville, CA, USA

Here's Audacity! American Legendary Heroes more books like this

by Shay, Frank By Eben Given other copies of this book

Binding: Hardcover Publisher: MaCaulay Co. 1930 NY

Description: Gd: Front fly leaf cut out OW VG 1st Fair * * DJ chipped & one tear atbottom spine & 1/2" Piece missing at bottom of spine. C 1930 by FrankShay. B-108 390G. Read More

condition:

Book:

Seller Name & Rating:

Booksville, CA, USA

The Bridge of San Luis Rey more books like this

by Wilder, Thornton By Amy Drevenstedt other copies of this book

Publisher: Albert & Charles Boni 1928 NY

Description: Gd: Cover spotted on front & back OW VG. / No DJ 14th None 235 C 1927 byAlbert & Charles Boni, Inc. B-111 390F. Read More

condition:

Book:

Seller Name & Rating:

Booksville, CA, USA

The Mississippi Bubble more books like this

by Hough, Emerson By Henry Hutt other copies of this book

Publisher: The Bowen-Merrill Co. Pub. Indianapolis

Description: Gd: Spine & corners worn. Former owner name on fly leaf. / No DJ 1st 2ndNone 452 + adds C 1902 Emerson Hough April. Emerson Hough on spine. (1stissue has Hough on spine) B-114 1191AJ. Read More

condition:

Book:

Seller Name & Rating:

Booksville, CA, USA

Berlin Game more books like this

by Deighton, Len other copies of this book

Publisher: Alfred A. Knopf 1984 NY

Description: Fine: Except former owners name on front fly leaf. 1st Gd: * 345 * DJHas 3 slight tears on edges. C 1983 by Len Deighton. B-117 1191F. Read More

condition:

Book:

Seller Name & Rating:

Booksville, CA, USA

A Library of American Literature From the Earliest Settlement to Thepresent Time. Vol IV Only (of 10 Volumes) more books like this

by Stedman, Edmund Clarence And Ellen Mackay Hutchinson Photos & Prints other copies of this book

Binding: Hardcover Publisher: Charles L. Webster & Co. 1889 NY

Description: Poor: Frnt & Rr covers loose. 1/2 leather, Marbled fly leafs. None 502 +Index C 1888 By Charles L. Webster & Co. No DJ B-122 292G. Read More

condition:

Book:

Seller Name & Rating:

Booksville, CA, USA
---