Booksru1
E-mail Booksru1
Overall Seller Rating:
Alibris seller since March 2010
---
Search for books from Booksru1 Advanced Search
Search 2,340 books and 13 movies from this seller
Spotlight book from Booksru1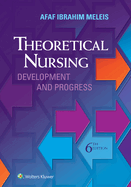 Featured books from Booksru1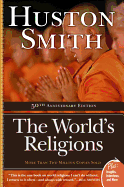 by
Smith
$19.99
New in new dust jacket. Huston Smith's masterpiece explores the essential elements and teachings of the world's predominant faiths, including Hinduism, Buddhism, Confucianism, Taoism, Judaism, Christianity, Islam, and the native traditions of Australia, Africa, Oceania, and the Americas. Emphasizing the inner-rather than the institutional-dimension of these religions, Smith devotes special attention to Zen and Tibetan Buddhism, Sufism, and the teachings of Jesus. He convincingly conveys the ...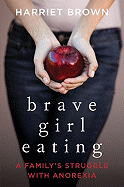 by
Brown
$16.99
New in new dust jacket. Ive never had anorexia, but I know it well. I see it on the street, in the gaunt and sunken face, the bony chest, the spindly arms of an emaciated woman. Ive come to recognize the flat look of despair, the hopelessness that follows, inevitably, from years of starvation. I think: That could have been my daughter. It wasnt. Its not. If I have anything to say about it, it wont be. In this emotionally resonant and compelling memoir, journalist and professor Harriet Brown ...
---
Edition: 6th edition Binding: Softcover Publisher: Harper Collins Date published: 01/01/2022 ISBN-13: 9780063092464 ISBN: 0063092468

Description: New in new dust jacket. Now in a revised and updated 6th edition, the groundbreaking, research-based approach to understanding and parenting children who frequently exhibit severe fits of temper and other challenging behaviors, from a distinguished clinician and pioneer in the field. What's an explosive child? A child who responds to routine problems with extreme frustration-crying, screaming, swearing, kicking, hitting, biting, spitting, destroying property, and worse. A child whose frequent, ... Read More

condition:

Book:

Available Qty: 8

Seller Name & Rating:

Booksru1, PA, USA

Edition: 1st edition Binding: Hardcover Publisher: HarperCollins Publishers Date published: 01/01/2001 ISBN-13: 9780066620992 ISBN: 0066620996

Description: New in new dust jacket. Read More

condition:

Book:

Available Qty: >10

Seller Name & Rating:

Booksru1, PA, USA

Gomella and Haist's Clinician's Pocket Reference, 12th Edition

Edition: 12th edition Binding: Softcover Publisher: McGraw-Hill Education Date published: 01/01/2023 ISBN-13: 9780071602822 ISBN: 0071602828

Description: New in new dust jacket. Defining the field of immunology for 40 years, Paul's Fundamental Immunology continues to provide detailed, authoritative, up-to-date information that uniquely bridges the gap between basic immunology and the disease process. The fully revised 8th edition maintains the excellence established by Dr. William E. Paul, who passed away in 2015, and is now under new editorial leadership of Drs. Martin F. Flajnik, Nevil J. Singh, and Steven M. Holland. It's an ideal reference ... Read More

condition:

Book:

Available Qty: >10

Seller Name & Rating:

Booksru1, PA, USA

Taylor and Kelly's Dermatology for Skin of Color 2/E

Edition: 2nd edition Binding: Hardcover Publisher: McGraw-Hill Education Date published: 01/01/2016 ISBN-13: 9780071805520 ISBN: 0071805524

Description: New in new dust jacket. Read More

condition:

Book:

Available Qty: 2

Seller Name & Rating:

Booksru1, PA, USA

Progressive Care Nursing Certification: Preparation, Review, and Practice Exams

Edition: 2nd edition Binding: Softcover Publisher: McGraw-Hill Education Date published: 01/01/2018 ISBN-13: 9780071826846 ISBN: 007182684X

Description: New in new dust jacket. Read More

condition:

Book:

Available Qty: 9

Seller Name & Rating:

Booksru1, PA, USA

Barnhill's Dermatopathology, Fourth Edition

Edition: 4th edition Binding: Hardcover Publisher: McGraw-Hill Education Date published: 01/01/2020 ISBN-13: 9780071828222 ISBN: 0071828222

Description: New in new dust jacket. Read More

condition:

Book:

Available Qty: 2

Seller Name & Rating:

Booksru1, PA, USA

Tintinalli's Emergency Medicine Manual, Eighth Edition

Edition: 8th edition Binding: Softcover Publisher: McGraw-Hill Education Date published: 01/01/2017 ISBN-13: 9780071837026 ISBN: 0071837027

Description: New in new dust jacket. Read More

condition:

Book:

Available Qty: 4

Seller Name & Rating:

Booksru1, PA, USA

Hadzic's Peripheral Nerve Blocks and Anatomy for Ultrasound-Guided Regional Anesthesia, 3rd Edition

Edition: 3rd edition Binding: Hardcover Publisher: McGraw-Hill Education Date published: 01/01/2022 ISBN-13: 9780071838931 ISBN: 0071838937

Description: New in new dust jacket. Read More

condition:

Book:

Available Qty: 2

Seller Name & Rating:

Booksru1, PA, USA

Current Diagnosis & Treatment Otolaryngology--Head and Neck Surgery, Fourth Edition

Edition: 4th edition Binding: Softcover Publisher: McGraw-Hill Education Date published: 01/01/2020 ISBN-13: 9780071847643 ISBN: 0071847642

Description: New in new dust jacket. A complete, concise review of the science and clinical practice of otolaryngology--head and neck surgery--with a new full-color presentation The must-have resource for ENT board review and recertification-The acclaimed one-stop clinician's guide to treating all major diseases of the ear, nose, throat, and neck-Emphasizes the practical features of clinical diagnosis and patient management-Conveniently organized by anatomic region-FOUR NEW CHAPTERS: Professional Voice ... Read More

condition:

Book:

Available Qty: 2

Seller Name & Rating:

Booksru1, PA, USA
---