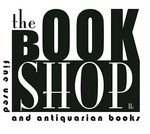 johnson rare books & archives
Established in 1981, The Book Shop is located in the heart of downtown Covina, about 20 miles east of Los Angeles. Our shop is open six days a week and houses an inventory of some 30,000 titles, ranging from the general second-hand to the truly antiquarian.
E-mail johnson rare books & archives
Overall Seller Rating:
Alibris seller since July 2006
---
Search for books from johnson rare books & archives Advanced Search
Search 4,209 books from this seller
Spotlight book from johnson rare books & archives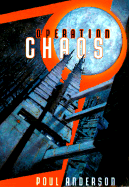 Very Good in Very Good jacket. In a war waged against Black Magic, the fact that Steve is a werewolf and his wife is a highly skilled witch is not unusual, but their adventures prove to be very bizarre when they are given the task of neutralizing the world's most powerful demon. Small bookseller's label to the front flyleaf. Jacket lightly rubbed, with some negligible edgewear and a few mild creases adjacent to the spine; otherwise a very good copy. Currey, L. : Science Fiction & Fantasy ...
Featured books from johnson rare books & archives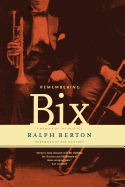 by
Berton, Ralph
$35.00
Very Good in Very Good jacket. 16 pp. photos. First U.S. edition. ISBN 0060103043. Biography of the first cool jazzman, Leon "Bix" Beiderbecke (1903-1931), an enigmatic musical genius who, after becoming the most celebrated cornetist of his day, died of gin and general indifference at the age of 28. Remainder mark to the bottom edge, with a faint stain to the top edge. Jacket lightly rubbed and edgeworn, with a mild stain to the spine heel, visible only on the verso; otherwise very good.
by
Bryan, Sharon (Editor)
$15.00
Fine in Fine jacket. New York: W.W. Norton & Company, 1993. First edition. ISBN 0393035700. Collection of 22 diverse essays by contemporary women poets reflecting on the literary tradition, the topic of gender and poetry, and the formative experiences that shaped them as both women and poets. Among those contributing are Eavan Boland, Amy Clampitt, Joy Harjo, and Maxine Kumin. Fine in fine jacket.
---
Decisive Warfare. a Study in Military Theory more books like this

by Bretnor, Reginald other copies of this book

Edition: First edition Binding: Hardcover Publisher: Stackpole Books, Harrisburg Date published: 1969

Description: Very Good in Very Good jacket. Harrisburg, PA: Stackpole Books, 1969. First edition. Insightful and practical analysis of the traditional principles of warfare, and the impact of critical elements like time, vulnerability, and factors of force on the equations of war that shape strategic and tactical military planning. Jacket generally rubbed overall; otherwise a crisp and clean, very good copy. Read More

The Borning Room more books like this

by Fleischman, Paul other copies of this book

Edition: First edition Binding: Hardcover Publisher: HarperCollins, New York Date published: 1991 ISBN-13: 9780060237851 ISBN: 0060237856

Description: Very Good in Very Good jacket. ISBN 0060237856. A 19th century Ohio farm girl recalls the pivotal events of her life as they occurred in the borning room of her family home. Inscribed and dated in the year of publication by Paul Fleischman, a Newberry Award-winning writer, on the front flyleaf. Spine ends bumped. Jacket price-clipped, with an extremely faint dampstain along the bottom of the rear panel; otherwise a bright and clean, very good copy. Signed by Author. Read More

New Theatres for Old more books like this

by Gorelik, Mordecai other copies of this book

Edition: First edition Binding: Hardcover Publisher: 1940 1st Date published: 1940

Description: Dust Jacket Included. 32 pp. illustrations. New York: Samuel French, 1940. First edition. Pioneering history of the theater and cinema, demonstrating how production techniques and set design have kept pace with social and political changes in society as a whole. A Russian-born American theatrical set designer, Gorelik (1899-1990) was best known for his scenic designs for such productions as "Golden Boy, " "Tortilla Flat, " "All My Sons, " and "A Hatful of Rain." He also adapted Swiss ... Read More

Propaganda and Other Photographs more books like this

by Kalisher, Simpson other copies of this book

Edition: First edition Binding: Hardcover Publisher: Addison House, Danbury, New Hampshire Date published: 1976 ISBN-13: 9780891690078 ISBN: 0891690077

Description: Very Good in Very Good jacket. Introduction by Russell Baker. 71 photographs. Pioneering collection of photojournalism, capturing memorable scenes of New York City between the late 1940s and the mid-1960s. Freezing the constant action and reaction that occurs in the city, these images reflect Kalisher's belief that photography is a form of propaganda where "truth lies in the eye of the beholder, " and that "the excitement of the individual photograph is in taking possession of a moment and ... Read More

New Granada. Twenty Months in the Andes more books like this

by Holton, Isaac F. other copies of this book

Edition: First edition Binding: Hardcover Publisher: 1967 1st Date published: 1967

Description: Dust Jacket Included. Edited and with an Introduction by C. Harvey Gardiner. Carbondale, IL: Southern Illinois University Press, 1967. First edition thus, abridged from the 1857 first edition. Embarking on a botanical tour of what is now present-day Colombia in 1852, Holton spent 20 months compiling this insightful and frequently humorous record of the region, including its homes and schools, native customs, politics, and of course, its flora. A volume in the Latin American Travel series from ... Read More

God's Fifth Column. a Biography of the Age: 1890-1940 more books like this

by Gerhardie, William other copies of this book

Edition: First edition Binding: Hardcover Publisher: 1981 1st U. S Date published: 1981 ISBN-13: 9780671436520 ISBN: 067143652X

Description: Dust Jacket Included. Edited with an Introduction by Michael Holyroyd and Robert Skidelsky. New York: Simon and Schuster, 1981. First U.S. edition. ISBN 067143652X. Gerhardie (1895-1977) was a British novelist whose books, published in the 1920s and 1930s, were acclaimed in their time as works of genius by many contemporaries. Living increasingly as a recluse after 1940, he died in 1977 after a self-imposed silence of 37 years during which he published nothing. This present work of non-fiction ... Read More

The Opening of the Mississippi. a Struggle for Supremacy in the American Interior more books like this

by Ogg, Frederic Austin other copies of this book

Publisher: 1968 Date published: 1968

Description: New York: Cooper Square Publishers, 1968. Facsimile reprint of the 1904 first edition. Classic history of the discovery and exploration of the Mississippi River, and the frequently contested navigation rights between competing colonial powers and the expanding American nation prior to the War of 1812. Spine lightly sunned, with an extremely faint patch of offsetting to the front board; otherwise a very good copy, without jacket as issued. Read More

The Lute: Kao Ming's P'I-P'a Chi. Translated By Jean Mulligan more books like this

by Kao Ming other copies of this book

Edition: First edition Binding: Hardcover Publisher: 1980 1st Date published: 1980 ISBN-13: 9780231047609 ISBN: 0231047606

Description: Dust Jacket Included. New York: Columbia University Press, 1980. First edition. ISBN 0-231-04760-6. A modern translation of Kao Ming's 14th century dramatic masterpiece. A moralistic tragicomedy, the play tells how a devoted young wife, Zhao Wuniang, wanders as an itinerant lute player searching for her husband, Cai Bojie, an ambitious scholar who has abandoned her and his aging parents in quest of fame at the court. Completed about 1367, it won the favor of the founding Ming emperor and ... Read More

Searching the Heart. Women, Men, and Romantic Love in Nineteenth-Century America more books like this

by Lystra, Karen other copies of this book

Edition: First edition Binding: Hardcover Publisher: Oxford University Press, New York Date published: 1990 ISBN-13: 9780195058178 ISBN: 0195058178

Description: Very Good in Very Good jacket. New York: Oxford University Press, 1989. First U.S. edition. ISBN 0195058178. A provocative glimpse into the attitude of middle-class Victorian America towards romantic love, intimacy, and sexual relations based upon a reading of love letters from the time that have been preserved in historic archives and family collections. Contrary to conventional depictions of passionless private Victorian lives, the intimate correspondence of nearly one hundred 19th century ... Read More
---