Search for books from Books! Everywhere Books! Advanced Search
Search 11,187 books from this seller
Spotlight book from Books! Everywhere Books!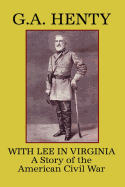 Good. No Jacket. Book. 12mo-over 6¾"-7¾" tall. Loose spine with aged pages; illustrated with pencil drawings and maps..
Featured books from Books! Everywhere Books!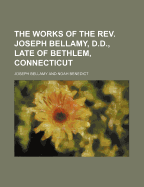 by
Bellamy, Joseph
$300.00
Poor. No Jacket. Book. 12mo-over 6¾"-7¾" tall. Leather covering worn and chipping. Dirty brown cover with gilt decorated spines with black label. Yellowing aged pages are in good shape with minor wear on edges. Binding is tight. In Three Volumes this is volume 1. A distinquished scholar writes for Christians to detect error and delusion, to exhibit and enforce the pure and distinguishing doctrines of the Gospel and to discriminate between the Law and the Gospel.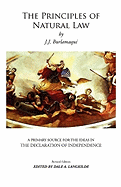 by
Burlamaqui, J.J.
$900.00
Fair. No Jacket. Book. 18mo-Over 4"-6" Translated into English by Mr. Nugent. The Third Edition, revifed and corrected. Printed for J. Sheppard in Skinner Row and by and for George Cecil. Inscription inside cover to Nathaniel Niles from W. W. Niles. This small soft brown leather volume is worn and scuffed around the edges and the spine creases. The cover is marked and spotted. The spine is decorated with raised bands and contrasting burgandy label with gold gilt. Binding is tight with 260 ...
---
The Works of Virgil more books like this

by Dryden, Mr other copies of this book

Edition: Sixth Edition Binding: Half-Leather Publisher: Jacob Tonson, London Date published: 1730

Description: Poor. No Jacket. Book. 18mo-Over 4"-6" (Translated into english verse by John Dryden. ) 1043 pages. Volume the Third. This small warm worn brown leather book has a scuffed and worn cover which is separating from the spine on the inside. Inscriptions from two previous owners (1740 and 1829). Edges are separating at seams with small rips and the spine label has been worn off. Pages are yellow with age and bleed from the leather cover. Read More

A Natural History of American Birds of Eastern and Central North America more books like this

by Forbush, Edward Howe And Revised By John Bichard May other copies of this book

Binding: Cloth Publisher: Houghton Mifflin, Boston Date published: 1955

Description: Louis Agassiz Fuertes, Allan Brooks and Roger Tory Peterson. Good in Poor jacket. Book. 4to-over 9¾"-12" tall. Book is good condition, with DJ in poor condition (it has been folded up and insert in the book). A classic bird book arranged in taxonomial order with ninty-six color illustrations.. Read More

Hymns for His Praise No. 2 more books like this

by Compiled And Edited By William Edward Biederwolf other copies of this book

Binding: Mass Market Paperback Publisher: The Glad Tidings Publishing Company, Chicago, Illinois Date published: 1905

Description: Fair. No Jacket. Book. 12mo-over 6¾"-7¾" tall. An early paperback with yellowing paper, creased cover and small tears at spine. Names of previous owners on front cover and inside on title page. A second edition to the Christian public with not only old familiar hymns, plenty of pieces for Invitation, Solos and other special selections it also is rich in the great chorus songs. Read More

The New Make Christ King more books like this

by Edited By E. O. Excell other copies of this book

Binding: Cloth Publisher: The Glad Tidings Publishing Company, Chicago, Illinois Date published: 1915

Description: Fair. No Jacket. Book. 12mo-over 6¾"-7¾" tall. Book in fair condition with soiled cover and loose binding. A nice little hymnal containing songs we all know as well as some that are hard to find today. Read More

by Porter, Donald Clayton other copies of this book

Binding: Mass Market Paperback Publisher: Bantam, New York, New York Date published: 1981 ISBN-13: 9780553200287 ISBN: 0553200283

Description: Good. No Jacket. Book. 16mo-over 5¾"-6¾" tall. Book is in good condition with slightly soiled cover and signs of wear on edges, spine and corners. Book Five in The White Indian Series. Victorious in war, triumphant in peace, he led two nations and one mighty family. Read More

Wilderness, a Tale of the Civil War more books like this

by Warren, Robert Penn other copies of this book

Edition: Book Club (BCE/BOMC) Binding: Hardcover Publisher: Random House, New York, New York Date published: 1961

Description: Good in Fair jacket. Book. 8vo-over 7¾"-9¾" Tall. Book is in good condition with signs of wear on spine and edges. DJ is in fair condition with slightly soiled cover, worn edges and small in back. The story of a young man from Europe coming to America to in fight in the Civil War. Read More

Abroad With Jane more books like this

by Martin, Edward Sandford other copies of this book

Edition: First Thus Binding: Hardcover Date published: 1918

Description: Good. No Jacket. Book. 16mo-over 5¾"-6¾" tall. Small marbled boards 119 page book with gilt lettered black cloth spine in good condition with spine ends chipped and lightly worn edges. A witty and elegantly written example of the familiar "travel genre", distinctive for its sketches of people, and places those literary, artistic and aristocratic on the eve of World War I. Read More

Pennsylvania the Golden more books like this

by Herman L. Collins other copies of this book

Binding: Hardcover Publisher: National Historical Association, Inc., Harrisburg, Pennsylvania Date published: 1934

Description: Good in Fair jacket. Book. 8vo-over 7¾"-9¾" Tall. Book is in good condition with dusty soiling along sides of pages and some edgewear. DJ is in fair condition with small tears along edges and significant wear along spine, flaps and edges. A young person's history of Pennsylvania aimed at the events, circumstances, materials, industries, enterprise and genius which have combined to make of it the Keystone State. And behind the material things, men, first of whom was Penn himself. Read More

The Life of Corrie Ten Boom more books like this

by Kjersti Hoff Baez other copies of this book

Binding: Mass Market Paperback Publisher: Barbour Book, Uhrichsville, Ohio Date published: 1989 ISBN-13: 9781557481023 ISBN: 1557481024

Description: Al Bohl. Good. No Jacket. Book. 24mo-over 5"-5¾" tall. Small book is in good condition with slight scuffing of cover and edgewear. Number 3 of the young reader's christian library. A true adventure story you will never forget. Journey with Corrie up and down the twisting steps of her home called the Beje, the secret room where Jews were hidden from the Nazis, and the nightmare existence of life in a concentration camp. Read More
---