Search for books from Gene The Book Peddler Advanced Search
Search 12,023 books from this seller
Spotlight book from Gene The Book Peddler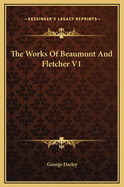 DARLEY AND GILBERT. Good. No Jacket. 12mo-over 6¾"-7¾" tall. GLOBE EDITION, FOUR VOLUMES IN ONE. NO TORN PAGES OR WRITINGS EXCEPT a gift inscription of first page AS A CHRISTMAS GIFT IN 1870. THERE IS BROWNING OF THE PAGES BUT EVER SO LIGHTLY. THE CO VER WHICH CAN BE SEEN IN THE PICTURE HAS HAD SOME WEAR AND TEAR FROM SHELF AND HANDLING USE. YOU CAN SEE THE STRING BINDINGS A LITTLE WHEN YOU TURN THE PAGES BUT EVERYTHING IS INTACT AND NOTHING IS LOOSE.
Featured books from Gene The Book Peddler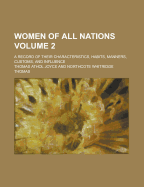 by
T. Athol Joyce And N.W. Thomas
$200.00
Fine. No Jacket. Book. 4to-over 9¾"-12" tall. VOL 2 HAS A FEW SMALL HOLES IN THE OUTSIDE FRONT HINGE. THESE TWO BOOKS HAVE HAD VERY LITTLE IF ANY USE. THEY ARE TIGHT, CLEAN, INTACT AND WITHOUT MARKS. THE ILLUSTRATIONS ARE JUST GREAT. VERY RARE AND SUPERB CONDITION FIND.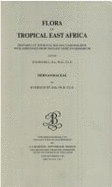 by
Morgan, Joe; Falkner, David
$18.00
As New in As New jacket. Book. 8vo-over 7¾"-9¾" tall. THIS BOOK IS JUST LIKE IT WAS NEVER READ. A FINE ADDITION TO SOMEONES LIBRARY OR COLLECTION. THIS FIRST EDITION COPY INCLUDES THE ORIGINAL JOE MORGAN BASEB ALL CARD THAT CAME WITH THE BOOK WHICH HAS BEEN WRAPPED IN CLEAR FILM FOR ITS LIFETIME PROTECTION. THE CARD IS SHOWN UP AGAINST THE BOOK IN THE PICTURE.
---
Binding: Hardcover Publisher: THE WARREN PRESS, Boston, MA, U.S.A. Date published: 1903

Description: Good. No Jacket. Book. 12mo-over 6¾"-7¾" tall. THERE IS SLIGHT WEAR TO THE FOUR CORNERS, HEAD AND TAIL FROM POSSIBLE SHELF USE. THE GOLD LETTERING IS IN VERY GOOD CONDITION. THE BINDING AND TEXT ARE INTACT AND TIGHT. THE OUTER PAGES ARE BROWNING FROM AGE. Read More

Binding: Hardcover Publisher: Macmillan Company, MACMILLAN AND CO. Date published: 1892

Description: Very Good. No Jacket. Book. 12mo-over 6¾"-7¾" tall. BOOK SHOWS EDGE AND CORNER WEAR. SOME FADING OF THE LETTERING ON THE SPINE. FIRST PAGE HAS NAME OF PREVIOUS OWNER AND THAT THE BOOK WAS A GIFT TO HER. TEXT IS TIGHT AND IN VERY GOOD CONDITION. PAGE EDGES ARE SHOWING SLIGHT DARKENING FROM AGE. Read More

Binding: Hardcover Publisher: Macmillan and Co. Date published: 1887

Description: Fair. No Jacket. Book. 12mo-over 6¾"-7¾" tall. THIS BOOK IS STAMPED INSIDE IN TWO PLACES "THE PROPERTY OF PYTHIAN TEMPLE ASSOCIATION, ALTOONA, PENNA. WITH A DONATED LINE UNDER THAT IS UNSIGNED. THIS IS ON THE FIRST AND TITLE PAGE. TEXT IS IN VERY GOOD CONDITION AND BINDING IS TIGHT. COVER HAS RUBBING, FADING AND DISCOLORATION FROM WHERE A LABEL WAS AT. HEAD AND TAIL SHOW MOST WEAR. PAGES HAVE STARTED BROWNING FROM AGE. Read More

Rose Kennedy: the Best and Worst of Their Lives and Times

Edition: First Edition/First Printing Binding: Hardcover Publisher: Carol Publishing Group, Secaucus, NJ, U.S.A. Date published: 1995 ISBN-13: 9781559722995 ISBN: 1559722991

Description: Fine in Fine jacket. Book. 8vo-over 7¾"-9¾" tall. First edition/first printing book is tight with no markings, minor rubbing to dj. Read More

Binding: Hardcover Publisher: Houghton Mifflin Company

Description: Fair. No Jacket. Ex-Library. 8vo-over 7¾"-9¾" tall. TEXT IS IN GOOD++ CONDITION WITH NO MARKINGS WITHIN THE TEXT CONTENTS. TRADITIONAL LIBRARY MARKINGS AND HOLDERS IN FRONT AND REAR OF BOOK. INSIDE BACK COVER HAS POCKET AND DATE DUE SHEET ON OPPOSITE PAGE. INSIDE FRONT PAGE HAS LIBRARY STAMP AND SOME PENCIL ERASURE. VERY SLIGHT SOILING AND/OR STAIN ON TITLE PAGE. ALL PAGES ARE SHOWING BROWNING FROM AGE. COVER HAS SOME RUBBING AND WEAR. HEAD AND HEEL HAVE CREASING WITH LIBRARY NUMBER ON FRONT ... Read More

Binding: Hardcover Publisher: Charles Scribner's Sons, New York Date published: 1925

Description: N.C. WYETH. Good. No Jacket. Book. 8vo-over 7¾"-9¾" tall. PAGE EDGES ARE BROWNING AND SOME SOILING. SEVERAL FRONT PAGES SHOWING SIGNS OF FOXING. HINGE BETWEEN 2ND FREE PAGE AND PICTORIAL PAGE IS CRACKED. COVER SHOWS SIGNS OF RUBBING AND STAINING ON FRONT AND REAR COVER. BUMPING ON CORNERS, HEAD AND TAIL. SPINE SHOWING SOFTNESS WITH POSSIBLE BEGINNING OF SEPERATING FROM BINDING. Read More

Binding: Hardcover Publisher: Charles Scribner's Sons Date published: 1926

Description: F. C. YOHN. Good. No Jacket. Book. 8vo-over 7¾"-9¾" tall. PO NAME ON TITLE PAGE. EDGES ARE BROWNING AND LITTLE STAINING. COVER HAS RUBBING AND STAINING ON FRONT AND BACK COVERS. SMALL SCRATCH ON FRONT TOP RIGHT PICTORIAL EDGE. WEAR AND FADING ALONG SPINE. HEAD, TRAIL AND CORNERS SHOW WEAR AND BUMPING. TEXT IN VERY GOOD SHAPE. Read More

The Sports Afield Treasury of Fly Fishing

Edition: First Edition Binding: Hardcover Publisher: Globe Pequot Press, The, Guilford, CT, U.S.A. Date published: 1989 ISBN-13: 9781558210370 ISBN: 1558210377

Description: Golad, Frank (illustrator) Fine in Very Good jacket. Book. 8vo-over 7¾"-9¾" tall. A REAL FINE BOOK WITH NO MARKINGS. DJ HAS SOME CORNER WEAR AND SOME CURLING OF EDGES WITH A SMALL TEAR ON FRONT TOP LEFT HAND CORNER. Read More

Miss Spider's New Car (Miss Spider Ser. )

Edition: First Edition/First Printing Binding: Hardcover Publisher: Scholastic, Incorporated, New York, NY, U.S.A. Date published: 1997 ISBN-13: 9780590307130 ISBN: 0590307134

Description: As New in As New jacket. Book. 8vo-over 7¾"-9¾" tall. First edition/first printing book is tight with no markings, SUPERB BOOK IN LIKE NEW CONDITION. Read More
---