BobPrudhomme Relentless Finder
Non-fiction --strong in the arts, religion, social & behavioral sciences *Adult Fiction *Contemporary American First Editions *Mature Illustrated, Erotica, Fantasy, SciFi *Alternative/transgressive /GLBT *Women's, Social Justice *Out of print
V.I.P. service geared to the discriminating buyer or collector who requires total privacy in her or his life on & offline. Relentless researcher /bookfinder trading under own name for 18 yrs; eBay 5 out of 5 rating from 900 delighted clients. It will be my privilege to know you as a client & friend! Stacks environmentally controlled. I reply to correspondence & ship promptly EACH DAY, and follow up your needs aggressively. Motto: Be well, do good work and keep in touch. Among specialties: Non-fiction --strong in the arts, religion, social & behavioral sciences *Adult Fiction *Contemporary American First Editions *Mature Illustrated, Erotica, Fantasy, SciFi *Alternative/transgressive /GLBT *Women's, Social Justice *Out of print
E-mail BobPrudhomme Relentless Finder
Overall Seller Rating:
Alibris seller since August 2004
---
Search for books from BobPrudhomme Relentless Finder Advanced Search
Search 4,637 books from this seller
Spotlight book from BobPrudhomme Relentless Finder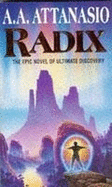 Very Good in Good+ dust jacket. 0688001351. Very Good 1st Ed in Good+ $-clipped jacket 8vo. The first edition was limited to 1000 copies. This is a handsome library retiree, brown 1/4 cloth & gilt titles spine, perfect bound, sienna paperboards with two trivial faults. (Tape remnants on pastedowns; blindstamp on TP, pocket removal R endpaper. ) Certainly Attanasio's best book.; Ex-Library; 467 pages; Ambitious, cosmic-scale-but-flawed first novel, Aug 7, 2001, Reviewer: AndyC from Canberra, ...
Featured books from BobPrudhomme Relentless Finder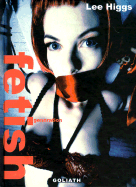 by
Higgs, Lee-Photography; Turner, Gisele
$299.77
Fine with no dust jacket. 3980587681. Brand New; Marfree, acidfree 1stEd SIGNED BY HIGGS on ffep; not written-in, underlined, club, remainder or ex-library. Usually mails within 12 hours. A perv, phreaks' MUST HAVE, out-of-print, extremely hard to find in Fine condition.; 1.22 x 7.80 x 5.84; 370 pages; Reviewer: editor-michelle7: Generation Fetish is nothing less than a masterpiece of stimulating, artsy, fetish photography. What's most striking is not just the imagery itself, scantily-clad, ... by
The Marquis De Sade; Illus Version By Guide Crepax
$155.00
As New with no dust jacket. 0802102131. Marfree, acidfree GP-847 1st English trans from the Olympia Press italian w/ all the XXX b&w Crepax illus; color covers designed by Roy Colmer; MATURE only; no names, not marked-in, underscored, clearance or discard. Mails from NYC usually within 12 hours. ##; 8.5 x 11.25 in.; 0 pages.
---
Emmanuelle Di Guido Crepax {Italiano} Seconda Editione more books like this

by Crepax, Guido; Bernardi, Marcello-Presentazione other copies of this book

Edition: Second Edition Binding: Hardcover Publisher: Olympia Press Italia, Milano, Italia Date published: 1978 ISBN-13: 9781199220578 ISBN: 1199220574

Description: Very Good with no dust jacket. 1199220574. Only after you have seen the paltry shrunken translations can you appreciate the museum quality printing of Olympia Press Italia, who first brought the novels of Mr Crepax to the trade press! Here is a fine quality, well-preserved 2nd Edition from Milano 1978 in Mr Crepax's own urbane surly Italian as he intended them to be published. Bound in full cloth boards of burnished gold, illustrated & titled on f & spine in black, minor rubbing to the edges, ... Read More

The Art of Saudelli Bondage and Foot Fantasies more books like this

by Saudelli, Franco-Artist; Ricardo Morrocchi & Stefano Piselli-A Cura Di other copies of this book

Edition: First Edition Binding: Softcover Publisher: Esthetique Fetish & Bizarre-Glittering Images Edizioni D'Essai, Firenze, Italy Date published: 1992

Description: New. Marfree, acidfree coated archival stock, explicit S&M mature please, short comix combined with photo & illus galleries w/ annotated sketches to finished art; no names, not marked-in, underscored, clearance or discard. Mails from NYC usually within 12 hours.; 0 pages. Read More

Rastafari more books like this

by Barbara Blake (Hannah) other copies of this book

Edition: First Edition Binding: Softcover Publisher: Genesis Productions, Kingston, Jamaica Date published: 1980 ISBN-13: 9789766100476 ISBN: 9766100470

Description: As New. 9766100470. Marfree, NrFine 1stEd INSCRIBED by author on Pg 1, text made off her typed manuscript, all photo's b&w incl cover montage; NOTE isbn for ref only, a later Ed & not this item; no names, not marked-in, underscored, clearance or discard. Mails from NYC usually within 12 hours.; 8.5 x 11 in.; 71 pages; Letter from: Carazo, N. San Juan, California The most intelligent piece I've read on a much mis-understood and mis-represented movement! Book Description The First Book on ... Read More

Histoire D'O Di Guido Crepax, Secondo Volume more books like this

by Reage, Pauline; J J Pauvert-Ed; Guido Crepax-Illus other copies of this book

Binding: Softcover Publisher: Edizioni Blue Press S.r.l., Rome, Italy Date published: 1991

Description: Illustrated by Crepax, Guido. As New. Marfree, acidfree Fine early italian reprint of famed graphic novel, seering adult pix, mature only; no names, not marked-in, underscored, clearance or discard. Mails from NYC usually within 12 hours.; Vol. 2; B&W Illustrations; 74 pages; Second of three-part set; language ITALIANO. Read More

Marquis De Sade Anthologie Illustree more books like this

by Piselli, Stephano (Editor); Guidotti, Roberto (Editor); Zingo, Federico De (Editor); Morrocchi, Riccardo (Editor) other copies of this book

Edition: First Edition Binding: Softcover Publisher: Glittering Images Edizioni D'Essai, Firenze, Italy Date published: 1993

Description: New. Nine graphically illus articles all trilingual English, Italian and French + Filmo & bibliographie; explicit / offensive-mature please; splendid color repro no names, not marked-in, underscored, clearance or discard. Mails from NYC usually within 12 hours.; 159 pages. Read More

L'Arte Erotica Di Leone Frollo more books like this

by Leone Frollo; Stefano Piselli + Riccardo Morrocchi-A Cura Di; Claudio Dell'Orso-Testi other copies of this book

Edition: First Edition Binding: Softcover Publisher: Esthetique Fetish & Bizarre / Glittering Images Edizione D'Essai, Firenze, Italy Date published: 1990

Description: As New. Marfree, acidfree Fine 1stEd 13 parts, explicit-mature only, most are B&W drawings, some color trilingual Ital, French & Engl preface, fumettographia & biblio; no names, not marked-in, underscored, clearance or discard. Mails from NYC usually within 12 hours.; 160 pages. Read More

The Green Hills Earth Rhysling and the Adventure of the Entire Solar System! more books like this

by Heinlein, Robert A.; With An Appreciation By Mark Reinsberg; Hubert Rogers, Jacket Design other copies of this book

Edition: First Edition Binding: Hardcover Publisher: Shasta Publishers, Chicago, Ill Usa Date published: 1951

Description: Very Good in Good+ dust jacket. Marfree, collector's 1stEd perfect bound in emarald over black cloth w/ gilt titles sharply stamped on spine, one lower edge has hint of rubbing, unclipped trade color illus jacket is sunned w/ minor wear at tips & corners; textblock exterior sunned, 1 page turned, no names, not marked-in, underscored, clearance or discard. Tabular endpapers w/dates, stories, character, technical. Mails from NYC usually within 12 hours.; 5.5 x 8.25 in.; 256 pages; \nGreen Hills ... Read More

The Best of Bizarre a John Willie Magazine, 1946-1956 more books like this

by Riccardo Morrocchi; Stefano Piselli; Marco Giovannini other copies of this book

Edition: First Edition Thus Binding: Hardcover Publisher: Glittering Images, Firenze-Florence Date published: 1994

Description: As New with no dust jacket. 1373 di 2000 LIMITED. Marfree, acidfree cream stock, perf bound in red boards w/ shiny gilt on spine & F + color illus pastedown, black endpapers have prev owner's blindstamp, no DJ, MATURE only; no names, not marked-in, underscored, clearance or discard. Mails from NYC usually within 12 hours.; 160 pages. Read More

Vous Avez Dit Bizarre more books like this

by Alain Bonnand other copies of this book

Edition: First Edition Binding: Softcover Publisher: "volupte" Club Du Livre Secret, Paris, France Date published: 1991

Description: New. 2903901234. Marfree, acidfree Fine 1stEd on archival matte stock, from suggestive to xxx explicit B&W drawings, mature only; no names, not marked-in, underscored, clearance or discard. Mails from NYC usually within 12 hours.; 61 pages. Read More
---